Hi Ladies!  My crew and I just got back from visiting my Dad and his family in Las Vegas. Boy were the surroundings a bit different than my children were used to! Ha! As many of you may know, we live in a dry (no alcohol sales), mennonite village that closes down on Weds and Sundays…no lights, camera, action here.
But, I have been around long enough and have had enough experiences in my life to know that God (and Satan) show up where you want them to be. So, God was very much with us all in Vegas this year and blessed our trip. We got to spend time with family, made new friends, had delicious meals, and got back safely. Praise God!
Thanks for being patient with me…we had no internet connection while we were out there. So, I got a forced vacation from blogging. I missed you all, but I did have a nice time with my family- perhaps it was a God thing?!
 Here are some photos of our week.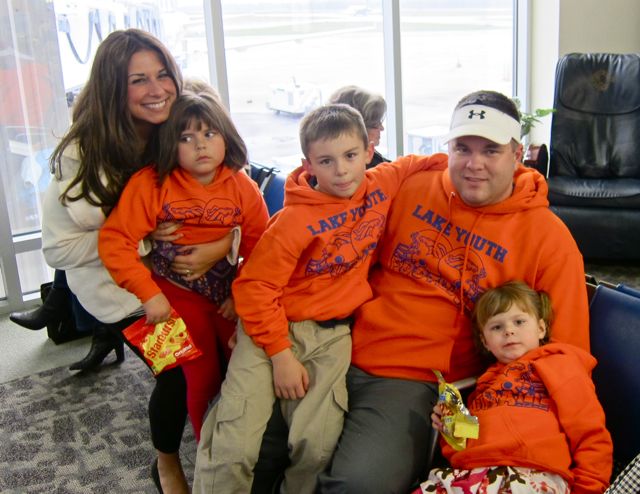 Us getting ready to get on the plane. This is the way we roll when we are traveling…BRIGHT orange! hahaha. I can't tell you how many people asked us " Are you all together?" ..what a knee slapper (lol). It did help me keep everyone together…am I the only crazy girl who does this to her family or do you do it too?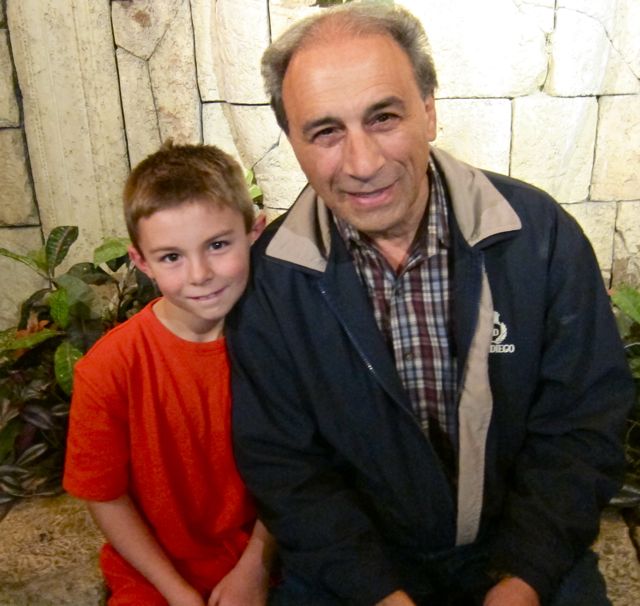 My son with his Papa Denny.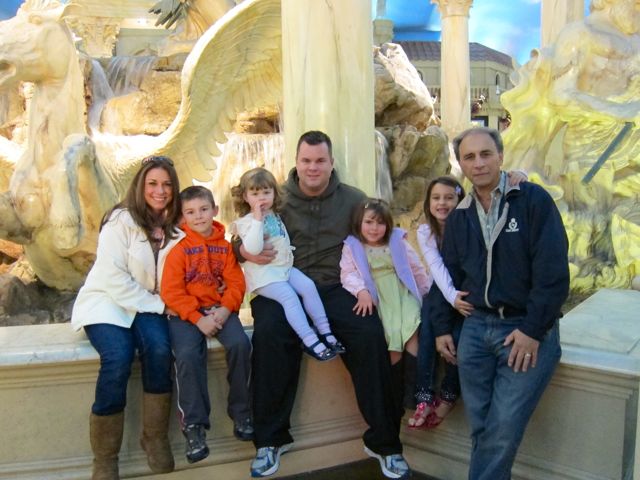 My family with my dad and to the left is my little sister. My dad's wife is behind the camera…I wish we could have had someone else take the photo! bummer!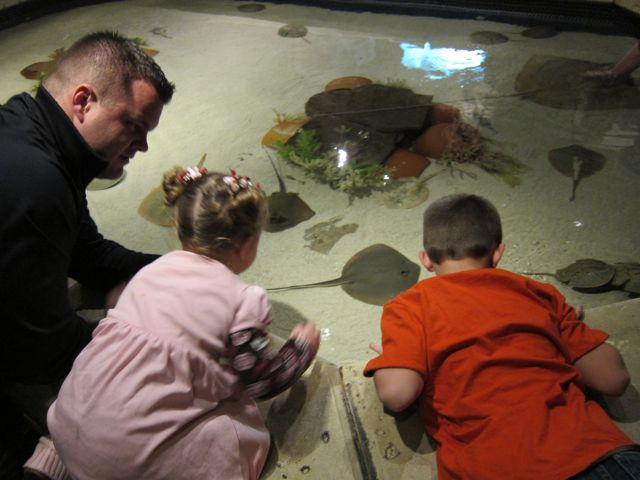 Geoff and the kids petting sting rays at Mandalay Bay's Shark Reef. We are a family fascinated with the ocean and all it's inhabitants (don't ask me why? but, we are! We LOVE an aquarium!)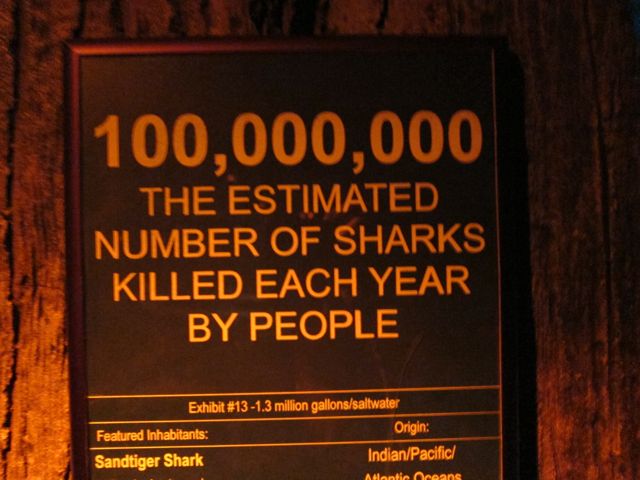 Wow. I thought I was afraid of the sharks! Apparently people are even more dangerous! haha. Very interesting.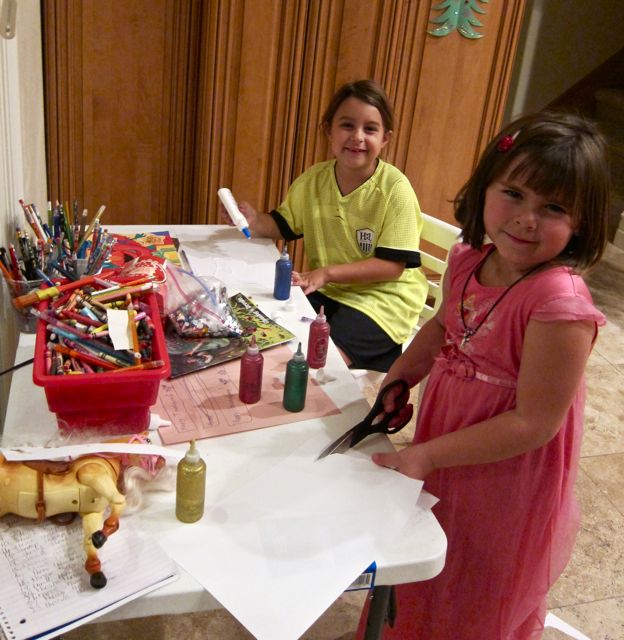 The girls doing crafts.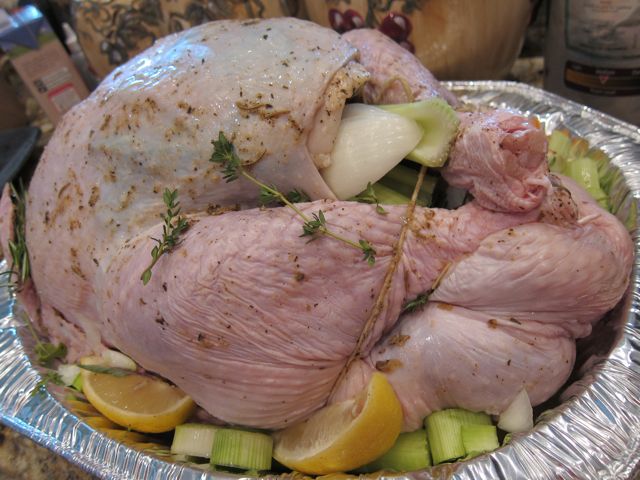 Check out this BEAUTIFUL turkey my Dad's wife Bonnie made. I will definately be sharing this recipe. It was SO good!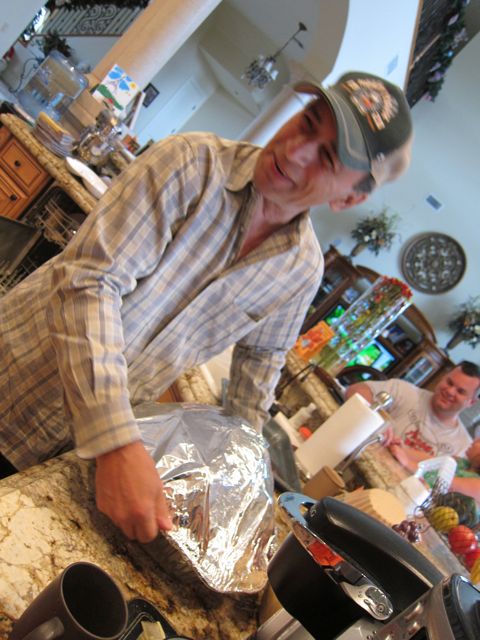 My dad checking the turkey. This was when he told us all that he, in fact, is an amazing cook but has kept it a secret all of these years because he doesn't enjoy cooking. So, in his words…if you pretend not to know how to do something well then you get out of it. Yes, he is very ornery.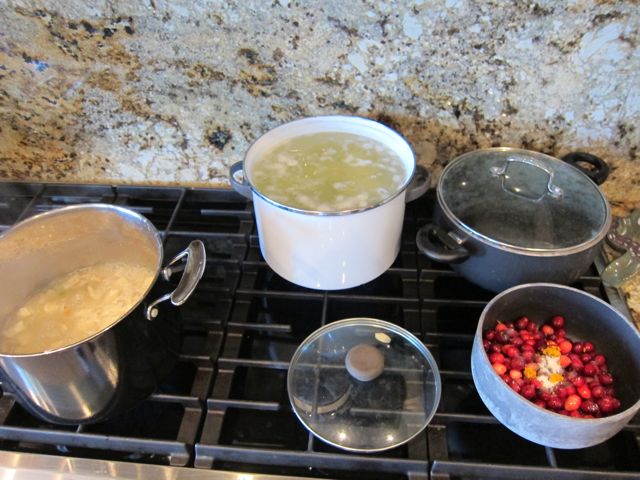 We all helped out with dinner. It was SO much fun! Chicken n dumplings are to the left, potatoes are boiling, and cranberry sauce to the right.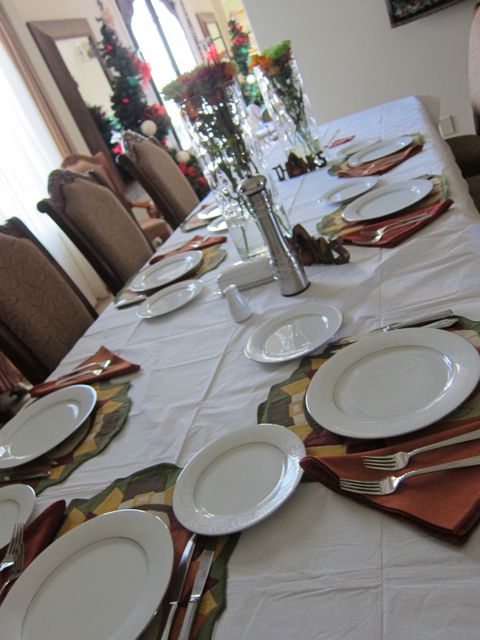 The grown up table.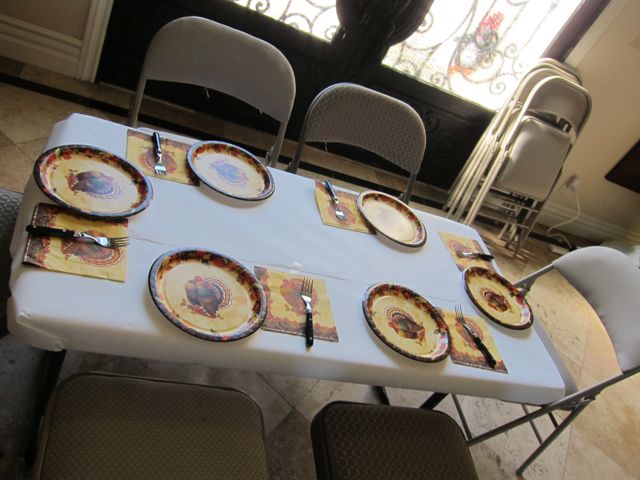 The kido table.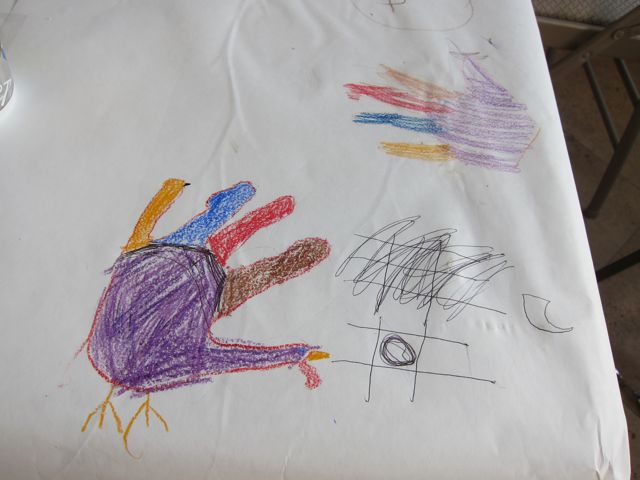 Their table was much cooler- they got to draw on it 😉 Super cute that they made turkeys out of their hands.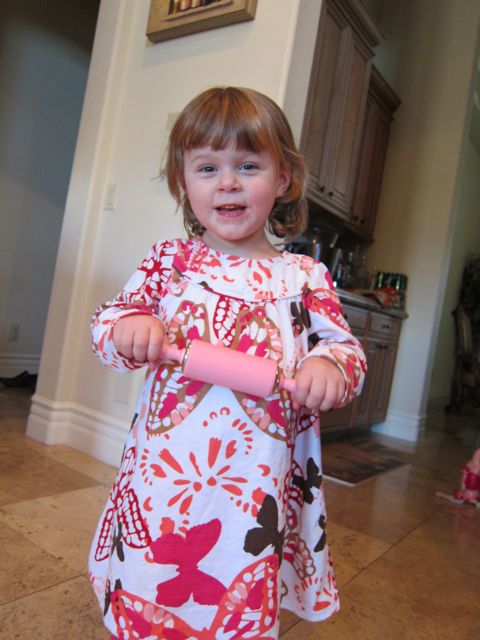 My youngest helping in the kitchen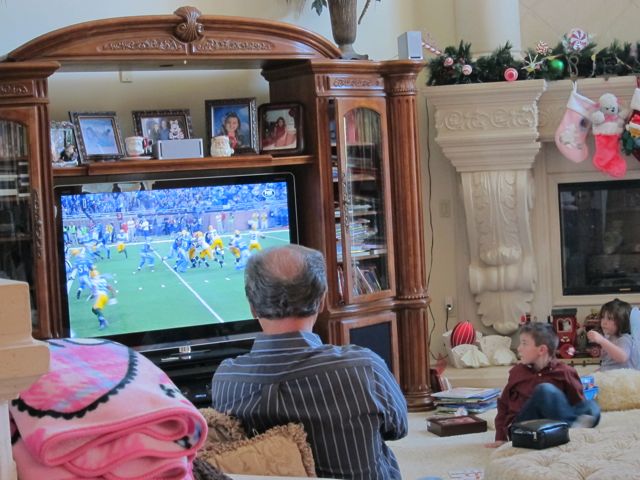 The guys watched football.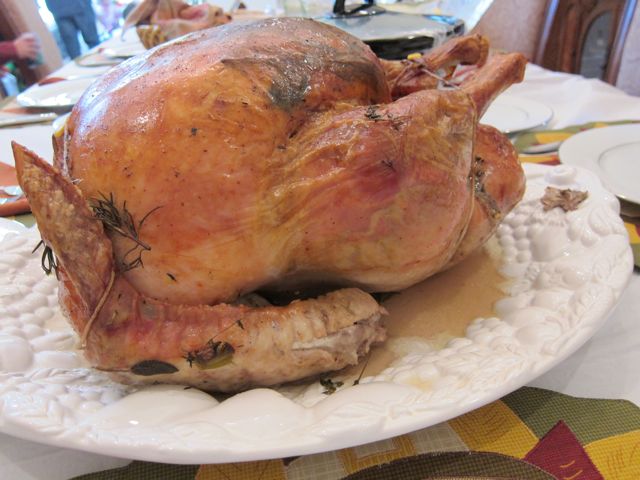 Turkey's done! 5 1/2 hours later…but it was WELL worth the wait.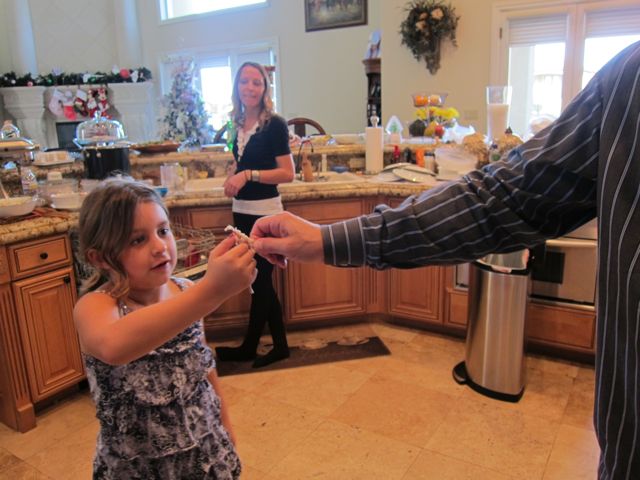 Fighting for the bigger half of the wish bone.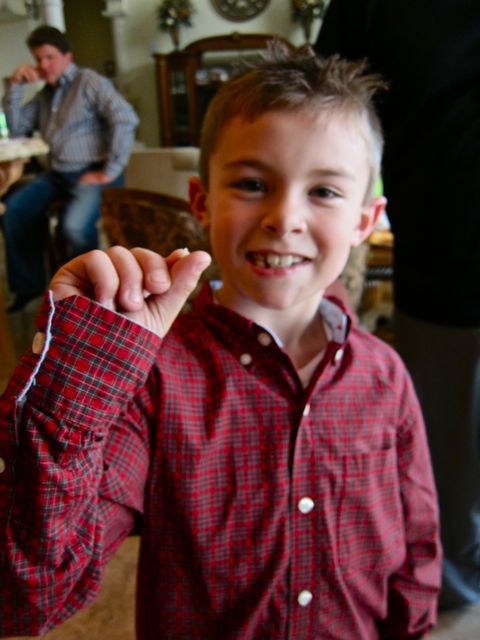 And my son lost his tooth on Thanksgiving! Wohoo!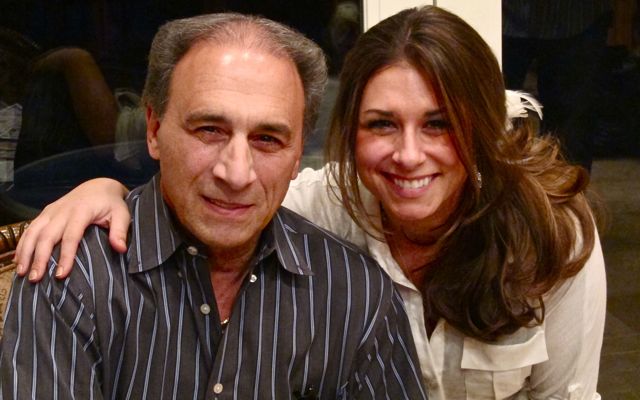 Thanks for having us Dad! It was so fun! Love you!
I pray you all had a very blessed Thanksgiving!!!