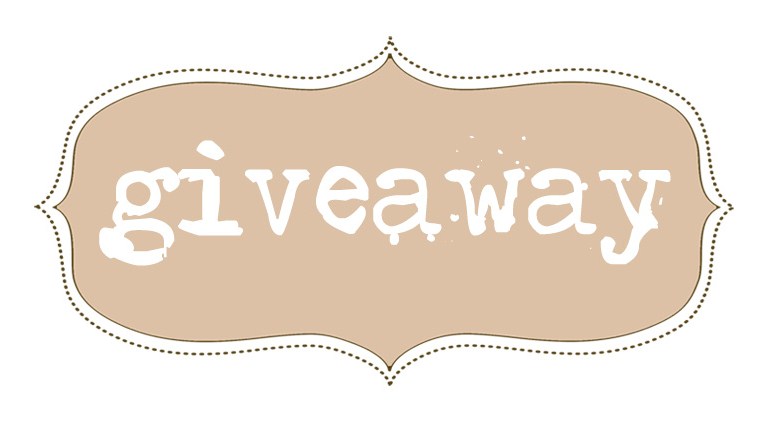 Hi Ladies! I am just SO excited about today….why? Because I have some FREE stuff to give away!  Oh, I just love free stuff, don't you? Because I do not "advertise" on the Comfy blog, I want to give you my sincere word that I would not recommend any of these books/products if I did not feel as though they would benefit my readers. This is purely ministry driven on my part. These items have blessed me personally and I am just so excited to share them with you.
What I have to give away!
By:  NY Best Selling Author Darlene Schacht of The Time Warp Wife 

This 5 star rated E-book is now available at Amazon.com!

To get updates on her blog make sure to "like" The Time Warp Wife" on FB!
A man's home is his castle, and as such, he should be treated like a king. This fun, retro volume shows wives how to keep his royal highness happy. 
When he returns home from his demanding job, a man rightfully deserves a bit of pampering. A happy smile, a warm kiss, and a pair of cozy slippers are just the start. Here are all the secrets for helping him feel comfortable and content: advice on cooking from scratch, the lowdown on why a clean home makes hubby feel better, and valuable hints on making yourself more attractive to him. 
By: Jessica Miller- Epps

This book is rated 5 stars on Amazon.com!! This book was given to me as a gift from sweet and very thoughtful friend -I feel so blessed to have 3 to give away to you. Jessica is a woman after my own heart who combines the love of God and the love of culinary arts! You are going to LOVE this book. Thank you Jessica! 



Finding God in the Kitchen, a wonderfully creative comparison book on one's walk with Christ and following stages of a cake recipe. God is the master baker, and we are His finished product. The master baker is baking up a multi‐layered cake, one generation after the other. We as the human race are His cake layered on top of each other. Have we ruined the master's cake by allowing in a filling of oozing and corrupted sin? Finding God in the Kitchen is a Christian study guide to following Gods recipe to his perfect outcome. Jessica Miller‐Epps is a born again Christian, originally from the Bronx, New York. She is an up and coming author inspired by sharing the gospel. She has attended Chicago's online Moody Bible Institute Associates in Biblical Studies Degree program and graduated from the Te'Hillah school of Urban Ministry in Jamaica, New York. A woman moved to express and explore her creative talents. She has completed a Baking and Pastry Arts program with the Culinary Academy of Long Island, and started her own home based cake baking business called Heavenly Slices. She is also the co‐founder of a nonprofit called Diamond Daughters Inc. an organization developed to help educate and uplift women of abuse. She and her supportive husband Robert Epps, along with their beautiful children now reside in Albrightsville, Pennsylvania.
FREE TO ALL!!!

(Not to mention my very dear and personal friend.) 

Please "like" the "Women Living Well" FB page, then you will see the words "Free Ebook" -click and you will have FREE access! 
Here is MY hair with the Flexi Clip! I want to just say- the flexi clip is AWESOME..it doesn't look as though it would be "flexible" but it is! It holds my hair wonderfully, and is beautiful. I love that the two pieces are actually one piece (I know I would loose it otherwise). For an elegant "do" in the kitchen, this is "it" for me. This is just one of the MANY gorgeous hair accessories offered! Thanks Gail!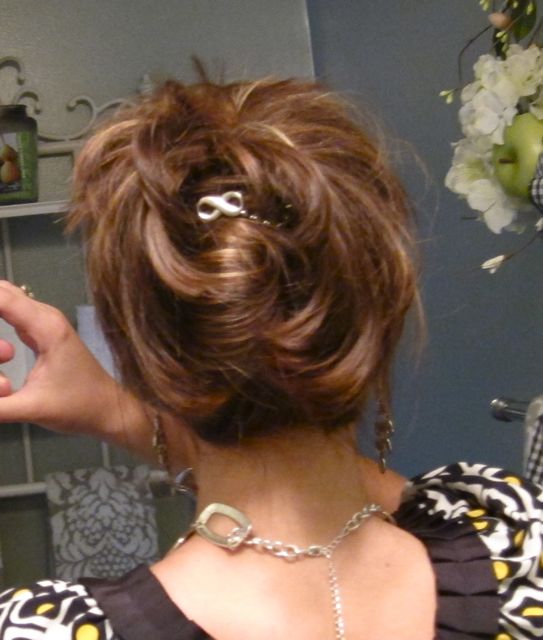 This is how I wear my hair when I am cooking with the flexi clip!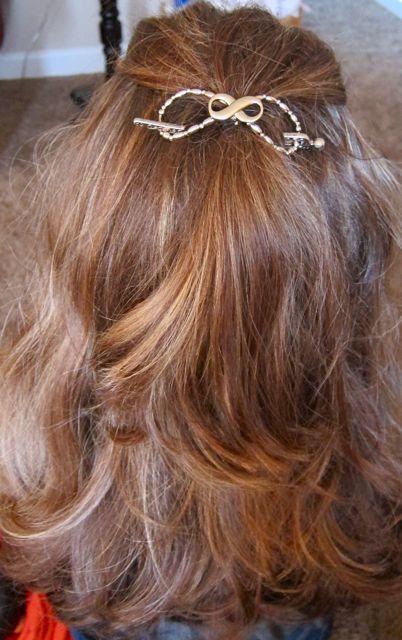 This is my hair half up with the flexi clip
I keep an extra flexi clip in my purse (in case I want to pull back my hair), so I tried it out on my friend Clare from Peak 313 when we were at our Girls Night Out- it looked SO cute! Thanks Courtney (Women Living Well) for being our camera girl! lol. 
PLEASE Comment below to enter to win ONE OR ALL of the items listed above (please specify).
Then, Tweet or FB that you entered to win at the Comfy in the Kitchen Give Away!

Winners will be chosen at random and will be disclosed on Tuesday. PLEASE check back to see if you have won! Thank you!

A HUGE thank you to all of the ladies above who have given these

wonderful gifts!!!