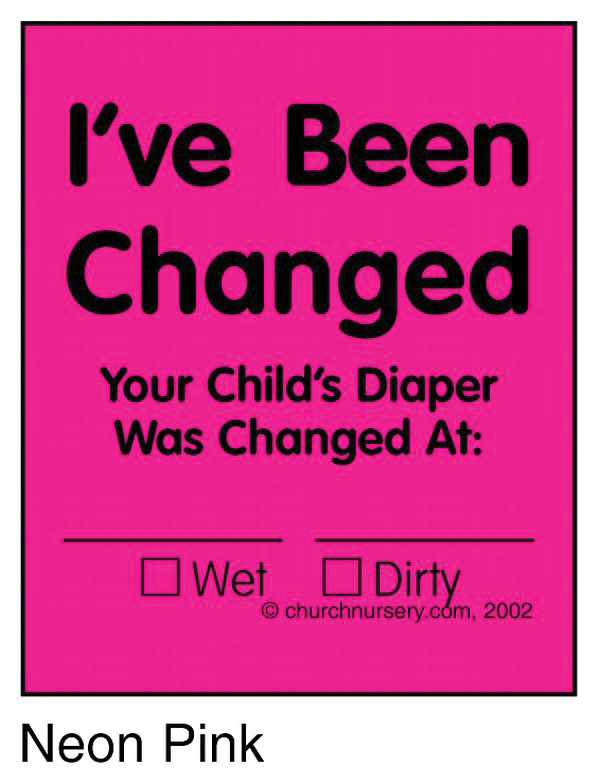 It was a Sunday and second service just ended. Geoff and I walked hurriedly out of the Family Life Center into the long hallway of the children's wing to gather up our troops. In a couple of minutes the lines would be long, which could turn into what would seem like eternity for us and our anxious kidos. We picked up our 8 year old, then scooped up our 6 year old, and lastly our 3 year old. When our youngest, who is very attached to her Mama, got "called" she squealed, ran out of her room, grabbed ahold of me tightly, gave me a huge kiss, laughed, then preceded to show me everything in her Sunday school bag.
We went along our day in our usual Sunday routine…had lunch at Panera with the children, ran a few errands, picked up some groceries and so on. When we finally got home we unloaded the van and walked into the house. Before I even took my shoes off, I felt my husband grabbing the back of my coat. "What's the matter?" I asked. "You have been walking around with Julia's sticker on your back all day!" and he handed me a hot pink sticker that said "I've been changed". I laughed so hard I cried. As I looked down at this sticker in my hands I could only imagine how many people wondered "what was on that lady's back and what on earth did it say?!" How embarrassing!!!! Ha! Of all the stickers they have in the nursery, THIS is the one that had to be stuck on my back side all day. I am so serious when I say…only me.
Then it hit me. As silly as this may sound- I looked down at this hot pink sticker and realized that it was so right on… "I had been changed". This whirl wind of life has picked me up, swirled me around and dropped me off to age 32 with 10 years of marriage under my belt, 3 children, accepting the Lord, blessings, challenges, and the list goes on. There is just no doubt about it- I. Have. Been. Changed.
Funny…throughout the bible Jesus had always used parables~stories to paint a picture of what he was trying to convey to us. There have been so many times in my life when things like this have happened and I have felt His presence. In this particular case I felt His sense of humor too. But nevertheless, it took my breath away…my laughter turned into silence, I sat down on the dinette chair and shook my head as I thought about it…
I've Been Changed.

Accepting Jesus as my Savior– 2 Corinthians 5:17 says " Therefore if anyone is in Christ, He is a new creation, the old has gone and the new has come!" This has been the biggest change in my life. Submitting, serving, adhering to the Holy Spirit, making choices using heavenly wisdom rather than earthly wisdom, my choice in music, movies, friends, books, what I do with my time, how I love my husband, how I raise my children, how I love, give, pray…the list goes on so long about how much I have been changed by God.

Marriage– My husband is just under God in my life.  He is my provider, best friend, the father of my children and my lover. But, marriage changes a person. Even a good marriage is hard. The ups and downs of our life together – the variables that go along with life in general- the giving, the loving, the praying, the serving, the child rearing, the supporting, the submitting, the caring, the compromising…all of this has changed me. It's not about me.

Being a Mother– My three beautiful blessings…dream children is what I call them. They are all so talented, full of life, funny, loving- the apples of my eye. I love them so much it hurts. The worry (even though I know to have faith), the minding, the teaching, the disciplining, the bathing, clothing, feeding, loving, reading, hugging, laughing, crying, sleepless nights, busy evenings, homework, potty training, and every thing in between. My, oh my, have I been changed by being a mother.

Age– The years have changed me… life experiences – deaths, job losses, pregnancies, illnesses, many friendships, frustrations, challenges, maturing in Christ and plain just maturing. I'm no "Spring chicken" anymore and I am A-ok with that. I have been molded by the growing years.
Yes, indeed. I've Been Changed.
Now, when I pick up my little Julia, I will be sure to take off the stickers off of her back first thing….but I will also praise God in the many ways that "I have been changed".