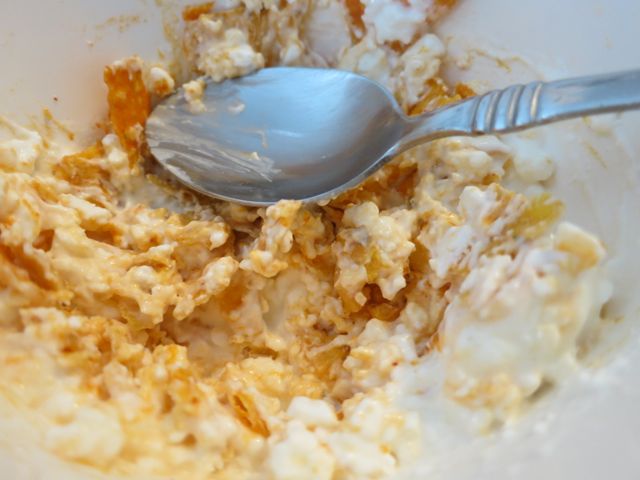 "Wives, submit yourselves to your own husbands as you do to the Lord." 
~ Ephesians 5:22-23
Before you say it, "Janelle, are you off your rocker?!" Let me tell ya a little story..
My husband just asked me, "So, Hon…why haven't you had me guest post on Comfy in the Kitchen?" 
I bit my lip and made a face like I just ate a sour lemon.
Geoff does not cook. I repeat. Geoff does not cook. 
Submissive wife…submissive wife. 
So, I asked nicely with a smile, "What recipe would you like to share, My Love?" 
He answered quickly, as if I should know better, "Cottage Cheese and Doritos of course!" They are going to love this recipe- you wait. It's going to be the best one yet. 
Seriously. 
Here he is explaining how he takes Doritos and puts them into a bowl and crushes them with another bowl. Clever. hehe.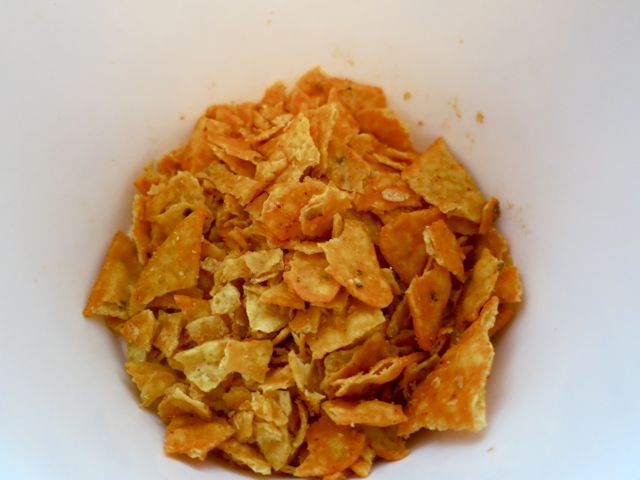 Beautiful, lol.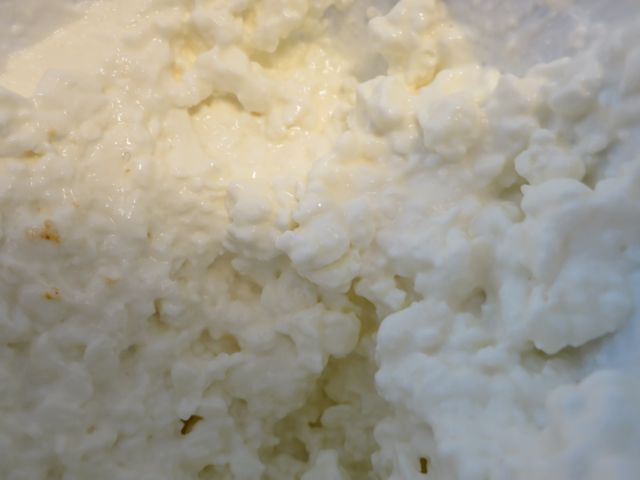 Next comes the cottage cheese…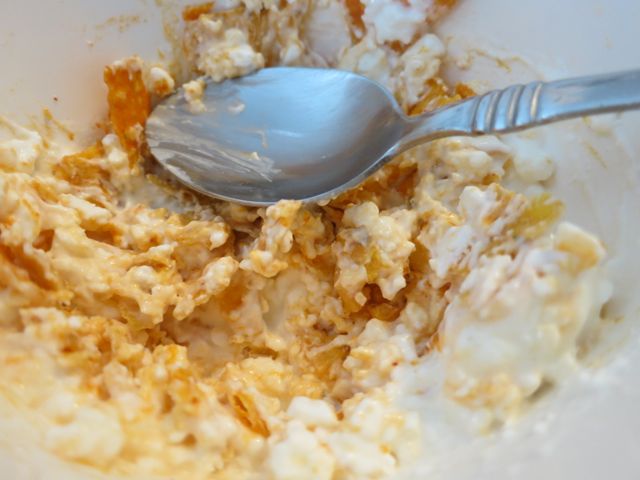 And mix well…
Ohhhh, dear ….I am sitting here shaking my head, laughing.
Ladies, tell me I am not the only one with a husband who has a strange concoction that he thinks is awesome??? HELP!!!!!!!!!!