Hi Ladies! My dear friend Courtney, from Women Living Well is here today sharing what many of us are wondering: "What are our men desiring from us for Valentine's Day?"
Courtney writes:
This Friday is Valentine's Day. In a lot of marriages, this day comes and goes without a whole lot of acknowledgement. We women see it on the calendar – we know it's there, we've helped our children write out all their little Valentine's Day cards…and we cross our fingers that our husband NOTICES it is Valentine's Day.
If you are a lucky one – you will get a card, flowers, dinner out, maybe some chocolates and some romance. And well – the rest of us…it might not happen and we'll just have an annoying day lol!
But rather than waiting around for something that might not happen – how about we use this day to show our husbands appreciation for the blessing that they are in our lives. This day gives us a reason to shower our husbands with some extra Tender Loving Care!!!
Remember – there are no exceptions in the Bible where it says on Birthdays, Mother's Day and Valentine's Day we have permission to get selfish and self-centered.
Philippians 2:3,4 says "Do nothing out of selfish ambition or vain conceit. Rather, in humility value others above yourselves, not looking to your own interests but each of you to the interests of the others."
My husband is thoughtful. It is not uncommon for him to show up with my favorite drink from Starbucks, a late night run to fill my car up with gas, or a timely back rub. But he's not Mr. Romance. I am 100% secure in his love for me by the way he works so hard to provide, listens to my long detailed stories lol!, protects me and the children and does a whole slew of other things 365 days a year! I don't want to despise him on February 14th for not coming up with a soap opera type romantic extravaganza. I know it's not gonna happen and it probably won't happen for about 90% of us!
So why not have some fun planning something special for our husbands and making a memory! Do you know what your husband wants? There's still quite a few days left – so ask him!
Let me make a suggestion as to what a majority of men want even if they aren't willing to say it:
1. A great tasting, looking, smelling home cooked meal and home cooked dessert (I plan to make an all red dinner – red drink – red spaghetti – red dessert)
2. You pursuing him for a night of passion (remember you are married – HAVE fun! God created passion for us married folk! lol!) Don't be afraid to flirt again – wink at him across the table – suggest what is for dessert after the kids are in bed *wink*. Loosen' up and have fun! Make a memory that neither of you will forget!
3. Write a letter expressing all the things you admire about him. Consider reading it out loud to him at dinner in front of your children. Or if you are going out to dinner – put your list in your purse and then pull it out in the middle of dinner and read it to him. Trust me – he will LOVE it!
Which of the three does your husband need from you right now?
Thank you so much for your insight, Courtney! I love all of these ideas. I took your "all red meal" idea and ran with it….here we go!

Strawberry Spinach Salad
This salad can be made ahead of time and tossed with the dressing when you're ready to serve!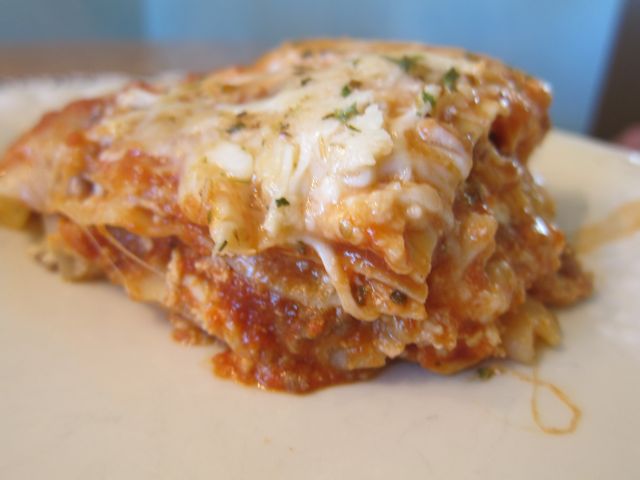 Homemade Lasagna
This is an excellent choice to make ahead of time ( the night before) so that you don't have to clean up the kitchen on Valentine's day! Add a little extra sauce and wait to bake until you are ready!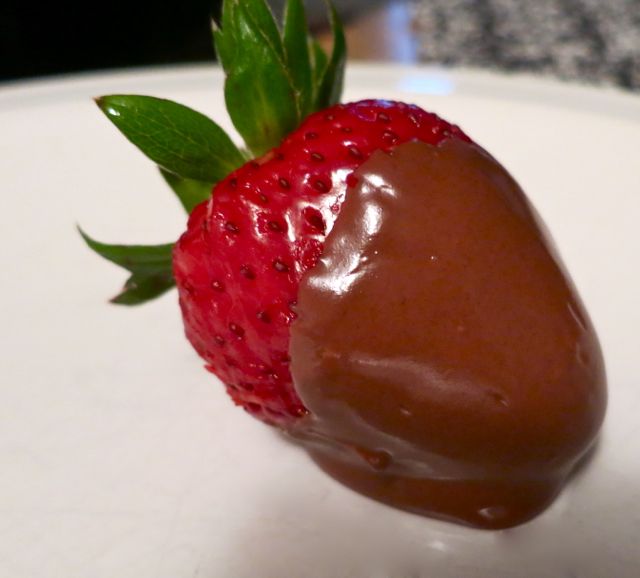 Chocolate Covered Strawberries
These are a classic treat for Valentine's day and they are SO easy to make!

Simple Party Punch
Here's a delicious drink the entire family will enjoy.
Happy Valentine's Day Everyone!!!!
Courtney Joseph is a graduate of the Moody Bible Institute with a degree in Evangelism and Discipleship. Courtney is the founder of Women Living Well Ministries and is the author of the book "Women Living Well". She can be found writing about a woman's walk with God, marriage, parenting, and homemaking at WomenLivingWell.org.