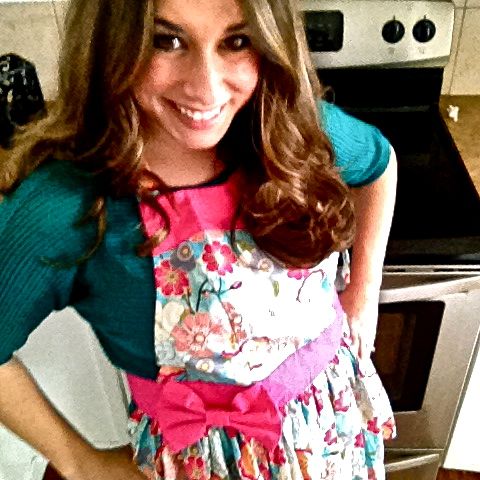 (I'm wearing Sugar Baby's Fancy Floral Pink)
Hi Ladies! I have such great news. Two things, actually!
 First, Sugar Baby Aprons has offered to give one of my readers an apron of her choice! I just got mine in the mail last week and let me tell you….it's adorable!

Does this beauty look familiar? It's our friend Candace Cameron Bure sporting Sugar Baby's Vintage Darling in Mint (who's been watching Dancing with the Stars?!).
The owner of Sugar Baby Aprons says: 
As Far back as I can remember I have always had a fascination and admiration for the homemaker. Growing up I loved to watch shows like

"leave it to beaver" imagining myself as June Cleaver. I loved the way she would keep the household running. I have always looked up to that kind of person. It was admiration for the Homemaker that inspired me to create Sugar Baby Aprons.

In this day and age we can sometimes overlook the value and importance of the homemaker. Sugar Baby Aprons was created to help us remember just how important that person is. At Sugar Baby Aprons we want to put the Fun back in cooking. We want to put the sparkle into housekeeping, the Flare into entertaining and of course….

The Sexy back into the housewife!!

Marla Fortier "Sugar Baby Aprons Creator"

Sugar Baby Aprons is owned and operated by Marla, Georgia-Rae Nelson, and Shannon Jensen " They are proud to call themselves Homemakers"
That's not all!
Secondly, Comfy in the Kitchen is running a special PROMO on the ebook "Comfy Cooking with Kids" ! You can purchase it for JUST 99 cents over on Amazon or at Women Living Well!!!
A huge thank you to Ruth at The Better Mom, Angela at Good Morning Girls, and Gina at Real Life Titus Two for also running this promo! It will only last 24 hours starting today!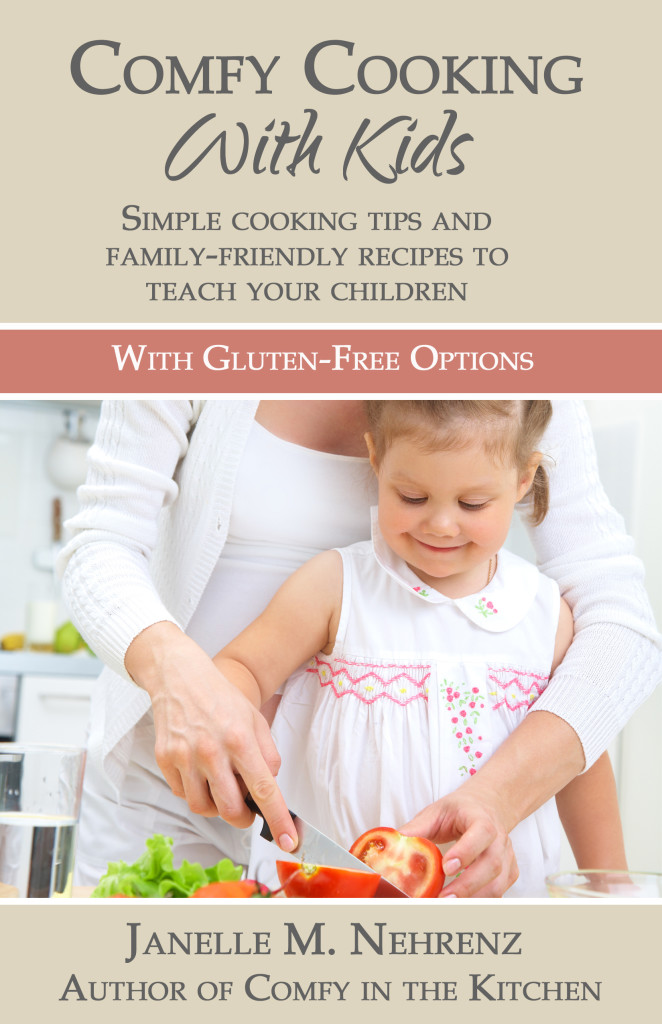 How to win the Apron: The person who purchases the 15th ebook, "Comfy Cooking with Kids" through the Women Living Well website promo will win!
A special code is offered for you to enter at checkout! 
 I will announce the winner on Saturday, April 5th.