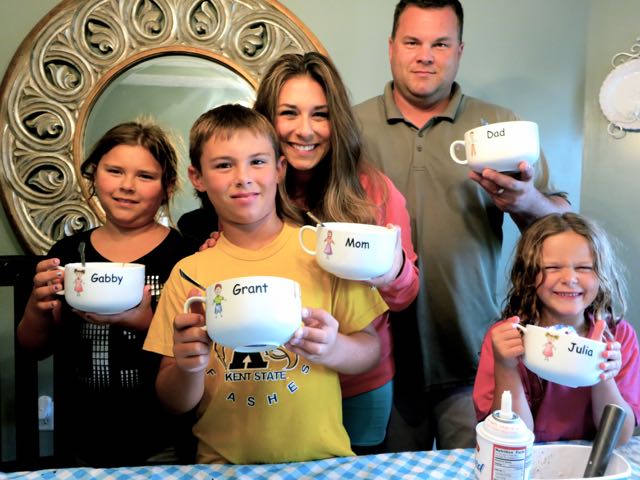 One of the "sweetest" (no pun intended) companies I have had the pleasure in working with with is Personal Creations. When they told me about the National Ice Cream Day campaign- I was so excited and knew I could not resist. As many of you know, ice-cream has a sentimental value to our family and this "meal ministry" was not only going to be fun and yummy, but healing for our family.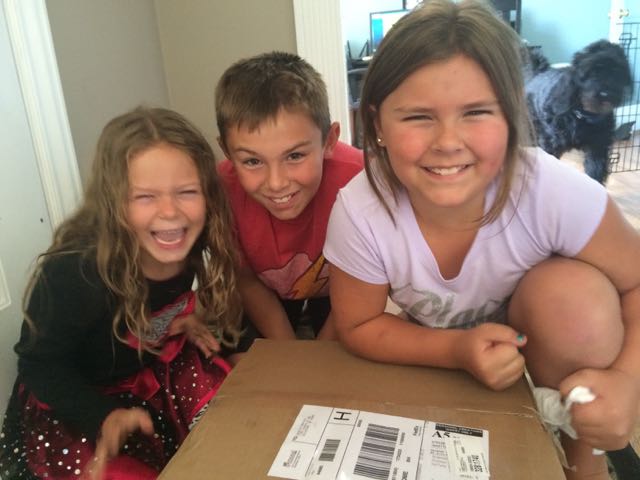 I made sure to keep it a secret that we were getting a surprise in the mail that week.  I would have missed those excited faces if I didn't!  Especially that one on the left.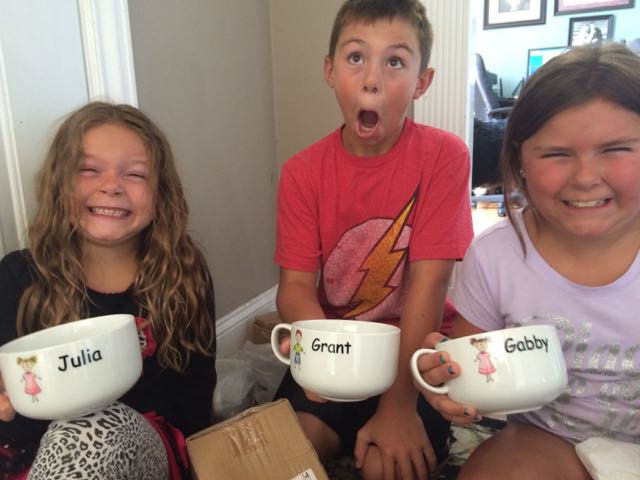 And when they opened the gifts, they were even more excited.
Personalized ice cream bowls?! Yes!
And what goes in personalized ice cream bowls? You know it.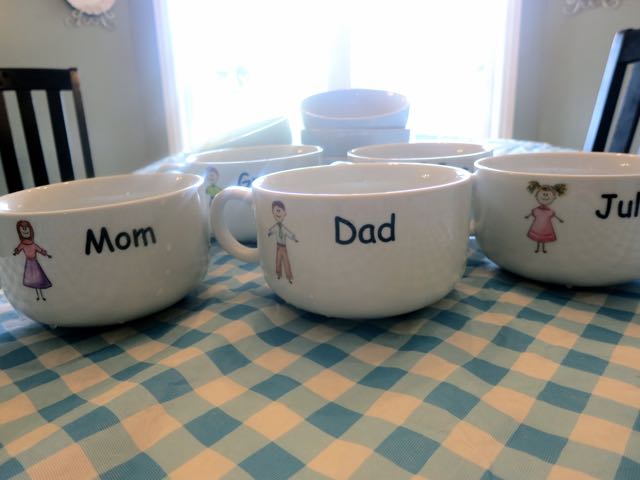 I've never seen such adorable bowls– they were a lot bigger and heavier than I imaged, which was a pleasant surprise with little ones. I have a feeling these will be in our family for years and years to come.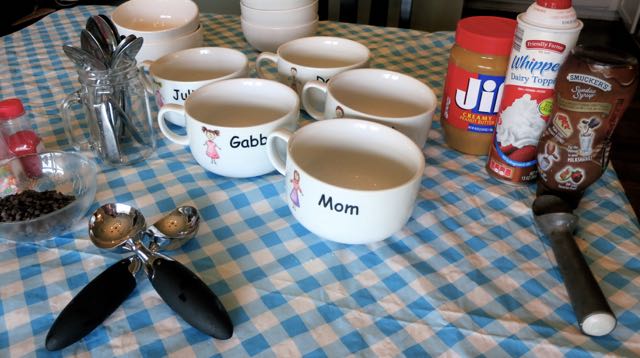 We had plans to go to a drive-in theatre with friends that night and thought …hmmmm, we might need to get together before hand for a little ice cream. 
Dear friends, an ice cream social is an excellent way to minister to children, friends, family, neighbors or people you are having over for the very first time. It's not only fun, but it's inexpensive. I purchased all of my items at Aldi's which was about $15 total for 10 people with enough left over for the next night.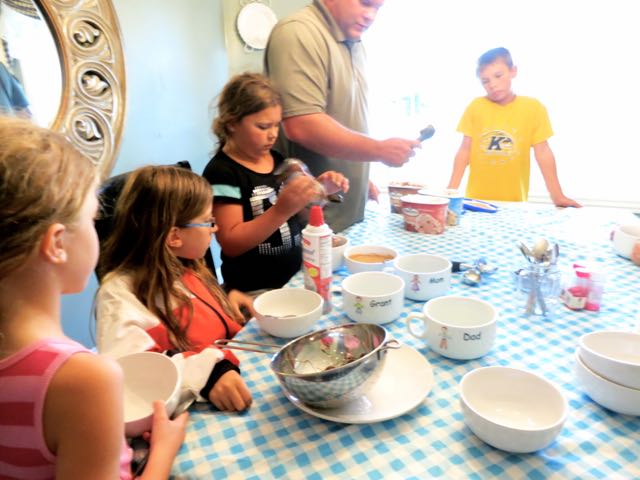 For a perfect potluck you can even ask friends to bring their favorite topping and add it all to the spread. These kiddos look intense…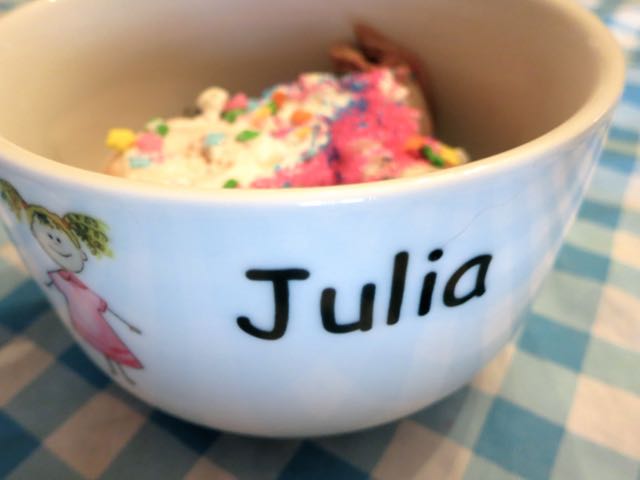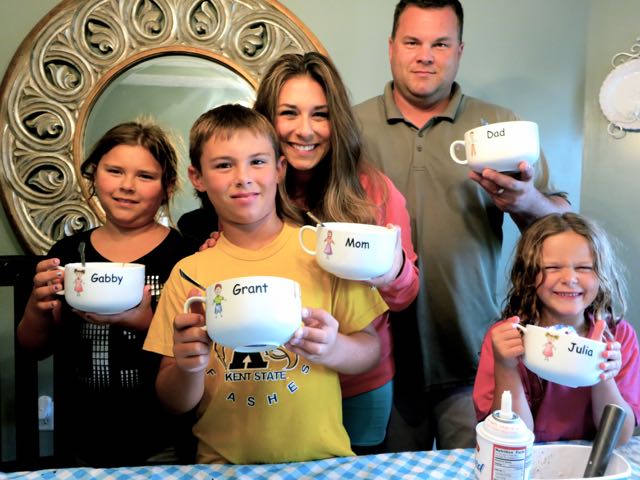 What a fun treat to have before going to the drive-in movies!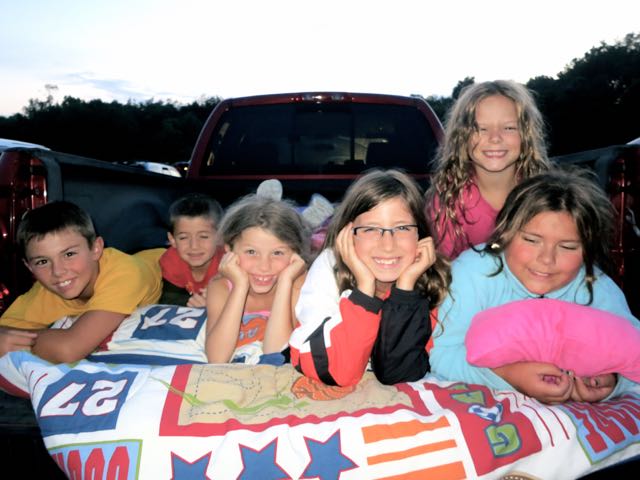 Thank you, Personal Creations!