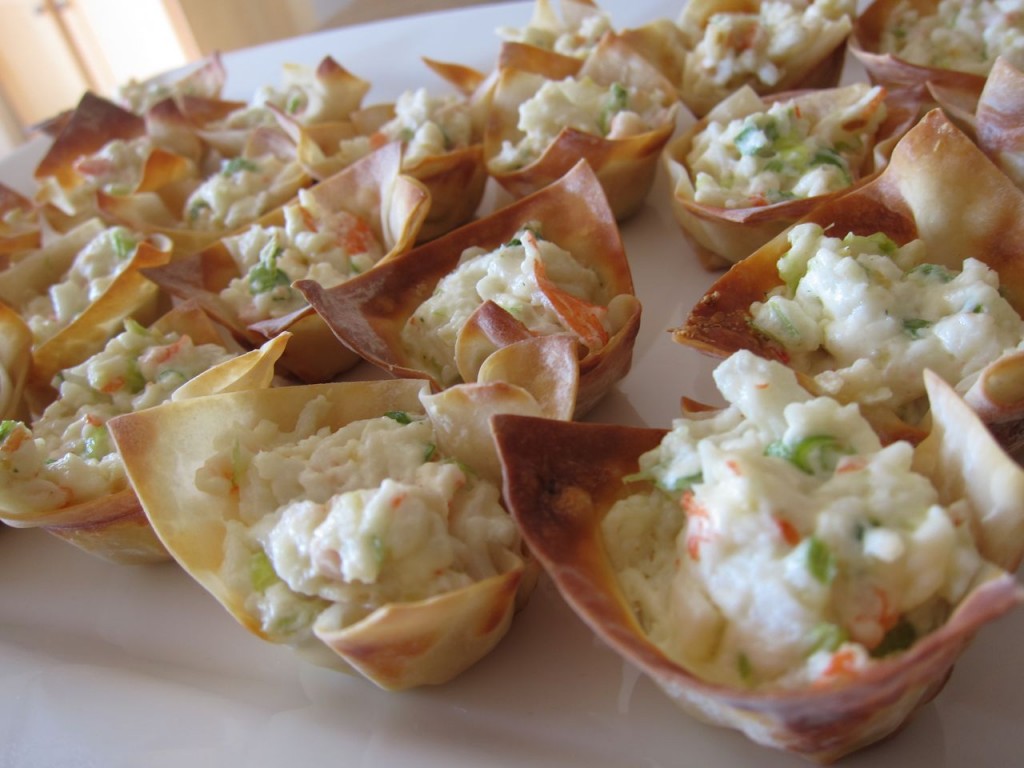 These pretty little Crab Rangoons are simple to make, but look so fancy! If you want to impress your guests, but don't have a lot of time- these are "your" appetizers. Serve them by themselves or along side of a sweet and sour sauce. Delicious!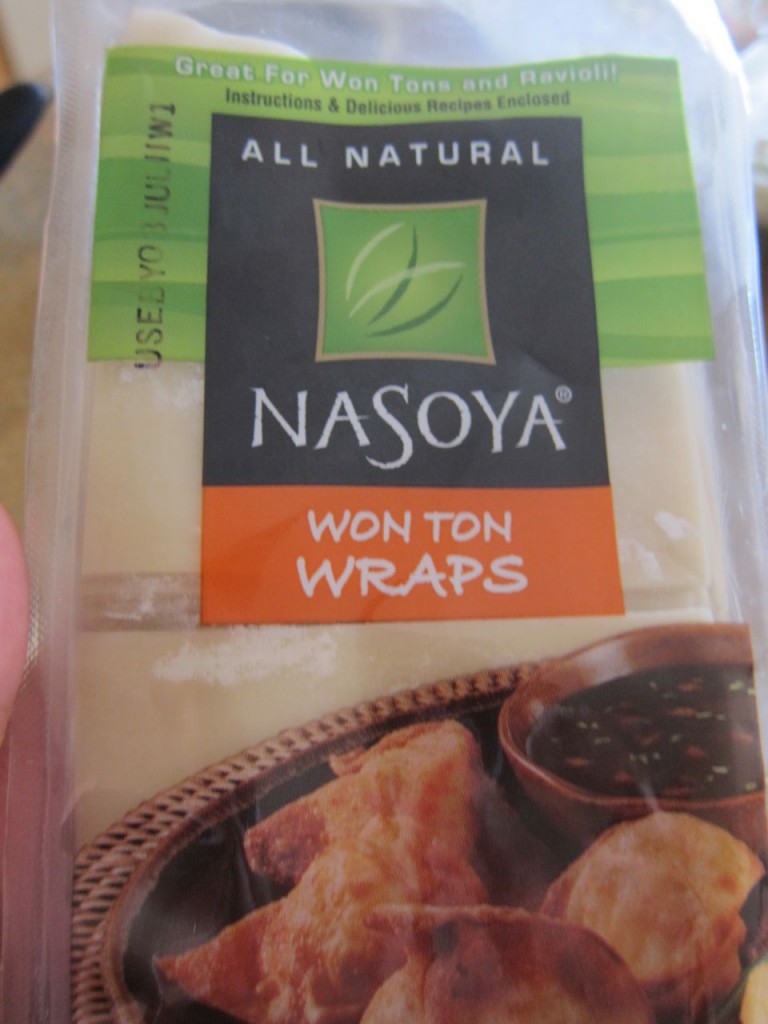 Purchase pre-made Wonton wrappers (these are found by the bagged lettuce at your grocery store). Grease a mini muffin pan and place a wonton wrapper in each cup. You will need to fold sides and press them together. If you get a tear, no worries- they will turn out just fine.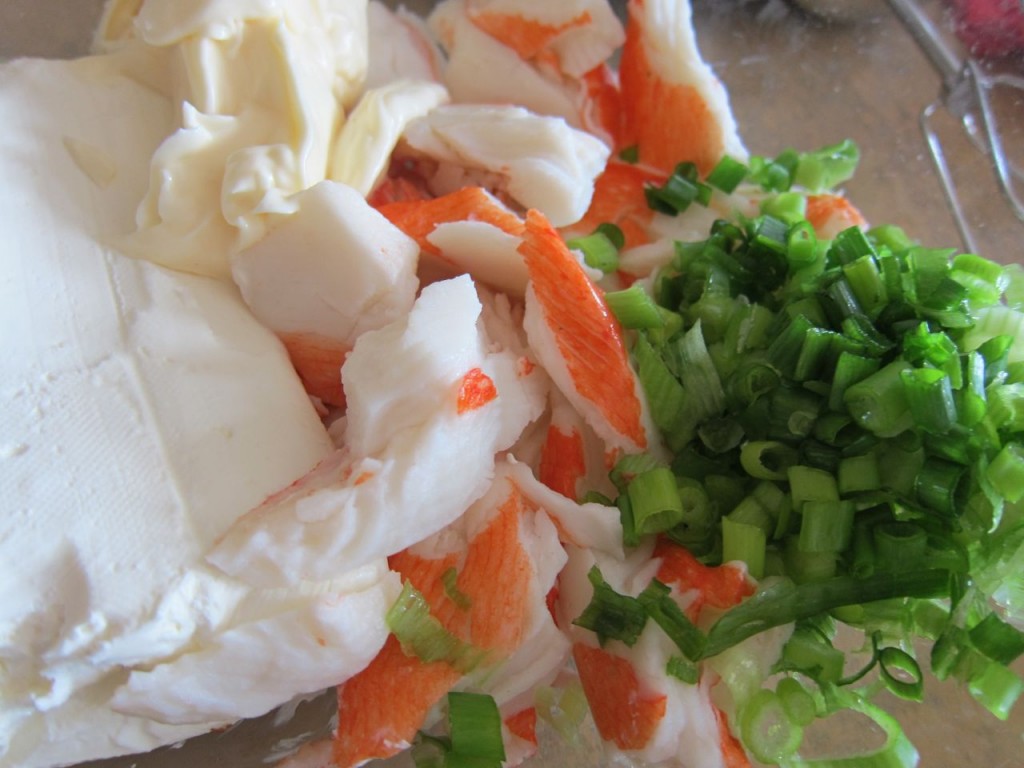 In a large bowl, add cream cheese, crab meat, mayo, and green onions.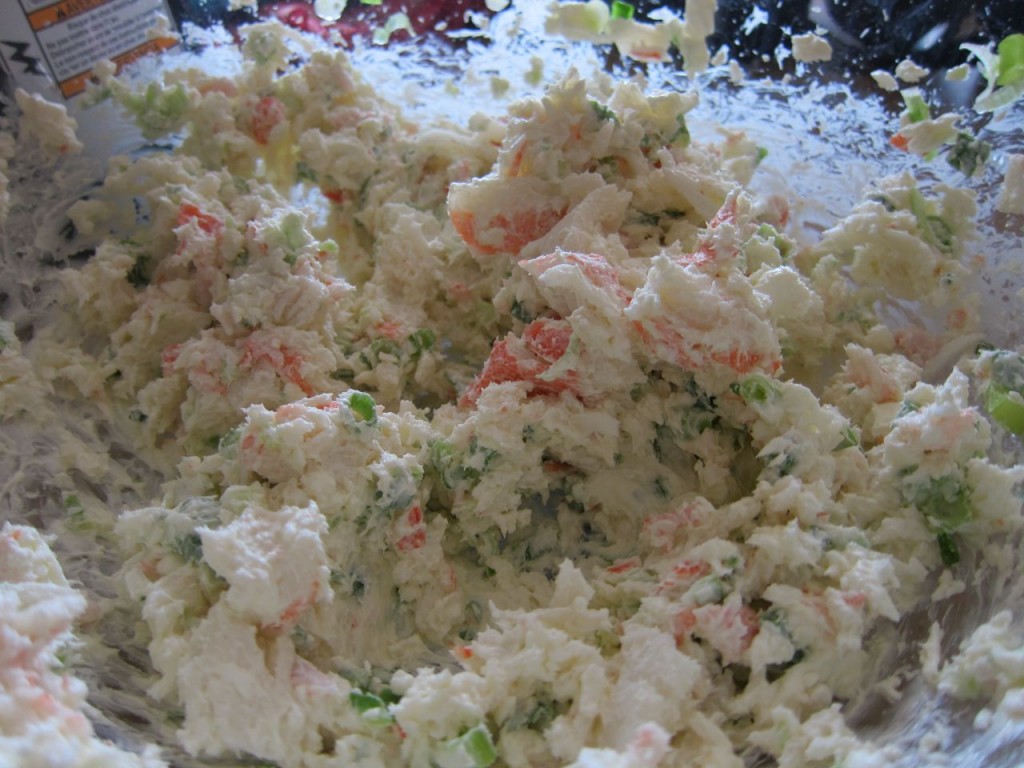 Mix together well.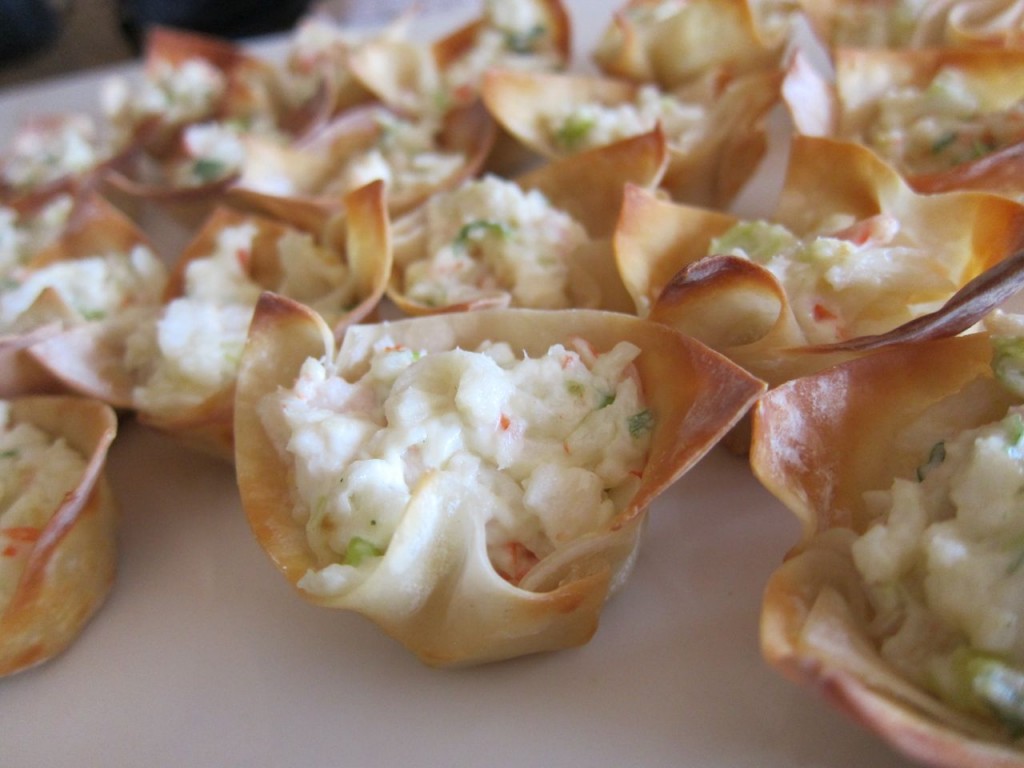 Fill each wonton with a heaping teaspoon of mixture. Bake uncovered in a preheated oven at 350 for appx 15 mins or until golden brown. When cool to the touch, take each one out and place on a serving tray for your guests!
Easy Crab Rangoon

(Recipe from Kraft)
12 oz crab meat (you may use imitation)

8 oz cream cheese

1/2 cup sliced green onion

1 cup mayonaise

24 wonton wrappers

Preheat oven to 350
Grease a mini-muffin tin
Place wonton wrappers in muffin tin-gently folding and pressing so they fit and do not attach to one another
Mix crab meat, cream cheese, mayo and green onion together
Place a heaping teaspoonful of filling in each wonton wrapper
Bake uncovered for appx 15 mins until golden brown
Place on serving tray along side of sweet and sour sauce/Thai dipping sauce (World market sells the best).

If you like this recipe you must try my friend, Mem's

Spring Rolls 

! I love Asian food…MMMmmmm….