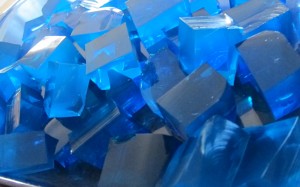 Have you ever made the Jell-o Jiggler recipe on the back of your Jell-o box only to be disappointed because it just wasn"t solid enough to cut?  Well, here is secret you all have been waiting for…..drum roll please! (lol)
I posted this recipe back in December, but because I have made this SOOO many times this Summer…I thought I would share it again with more photos. My children LOVE when I make finger Jell-O. I am officially a very cool mom just because I bring finger Jell-o to play dates. That is all it takes girls…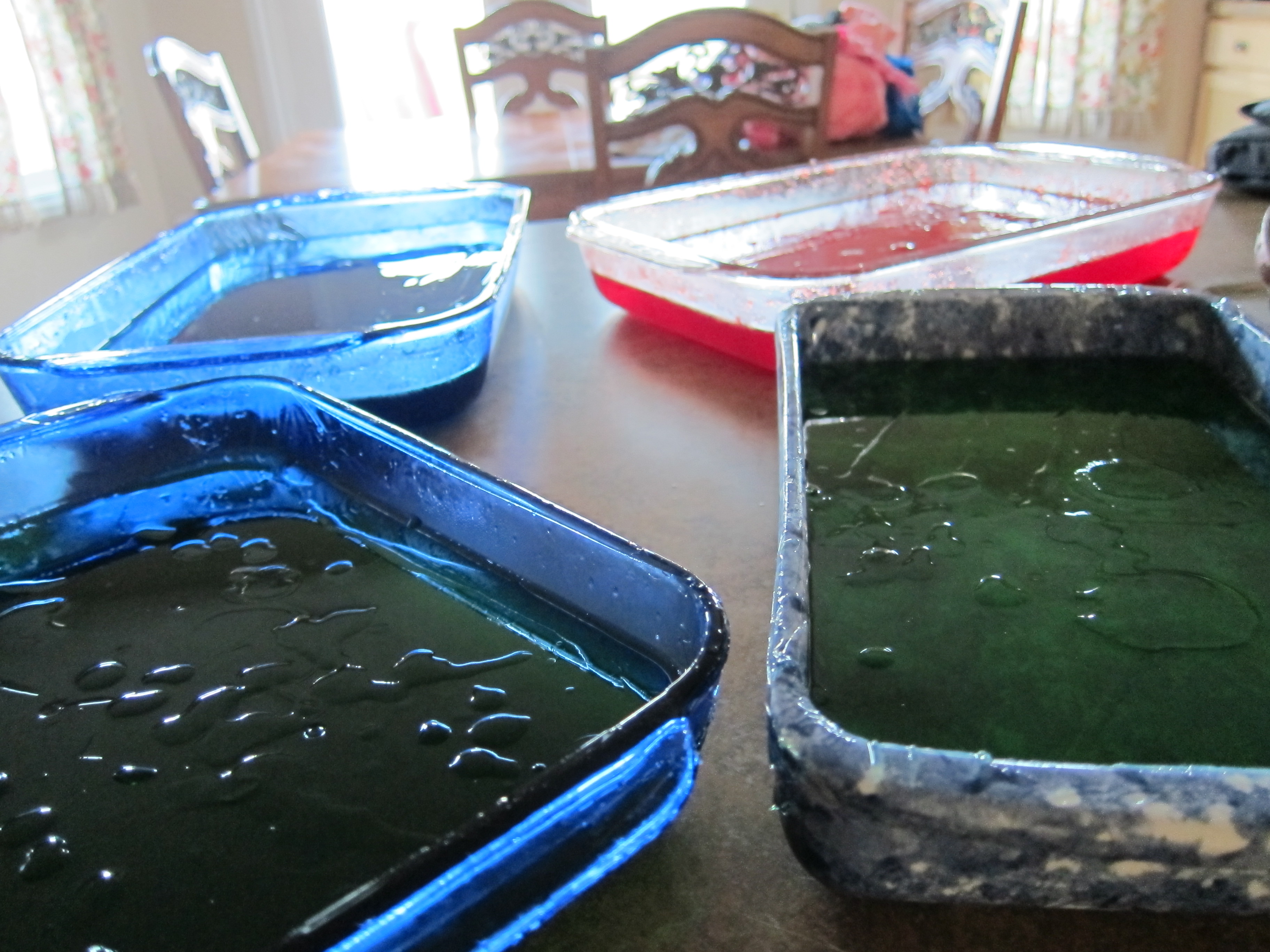 Making finger Jell-O for the masses….lol.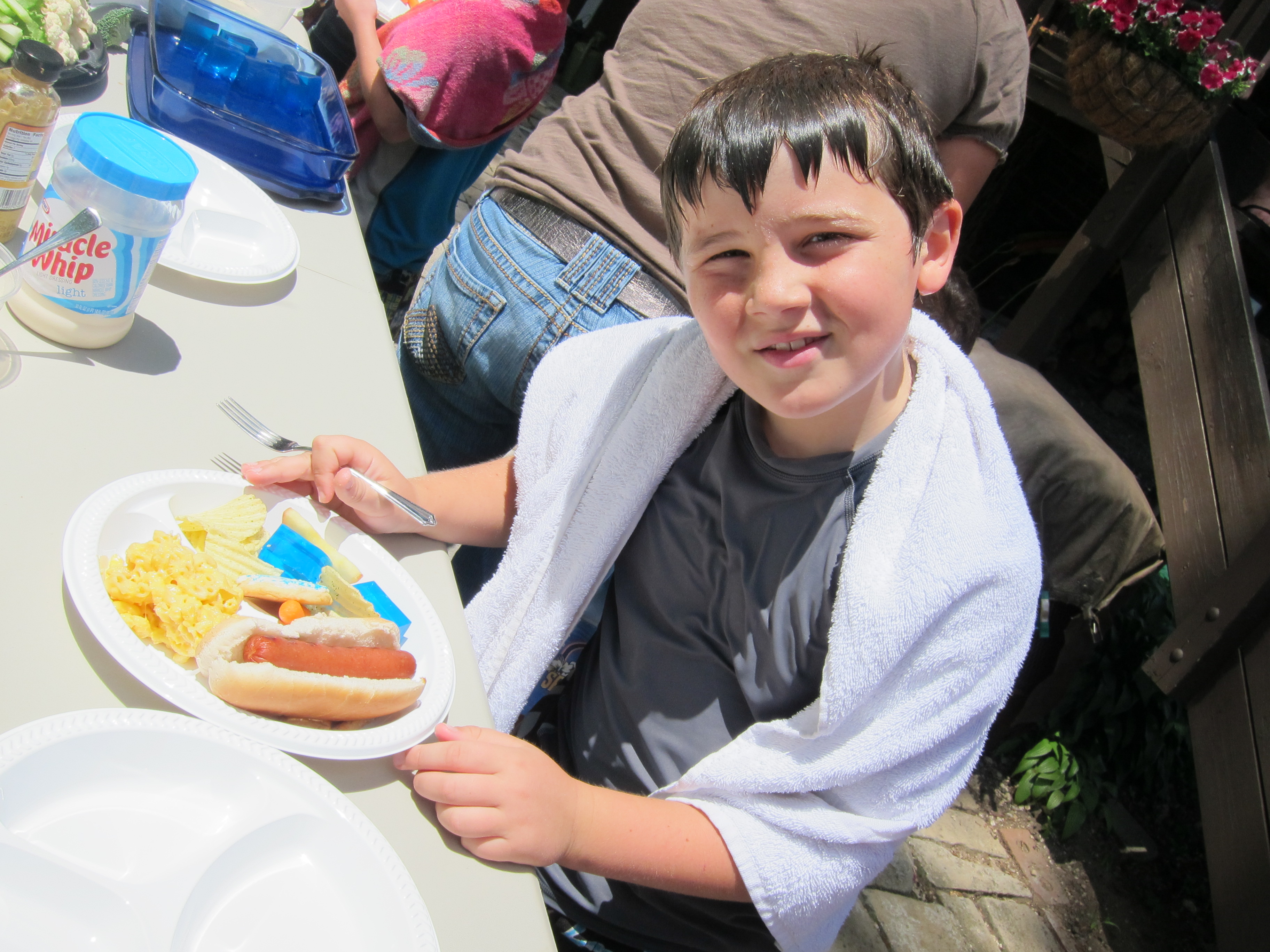 My son's buddy enjoying a good ole fashioned kid lunch at our playdate.
Finger Jell-O
3 small boxes of Jell-O
4 envelopes of Knox gelatin (the secret!)
4 cups boiling water
Whisk all together in a 13×9 pan (no cleanup) and refrigerate until firm. Before cutting, dip the bottom of your pan in warm water.
 (Thanks Grandma Puppies!)