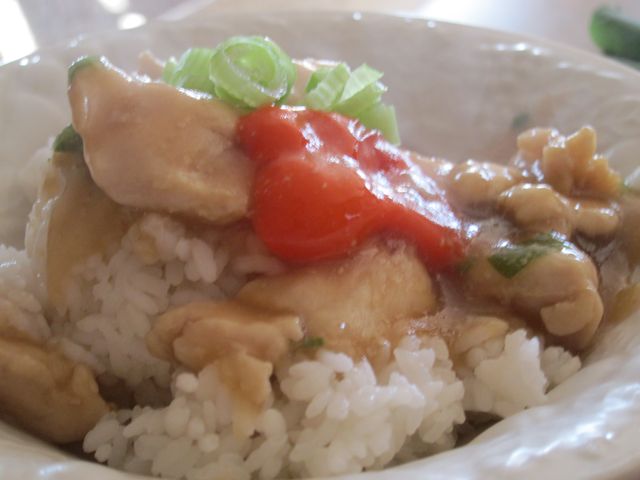 One of my husbands favorite dinners "to go" is General Tso's Chicken. I agree, it is SO good…especially the kind at the mall, right? However, nutritionally speaking, it is enough calories for just about a full day-that is not even including the rice and the egg roll! According to the Center for Science in the Public Interest, a typical restaurant serving of General Tso's chicken provides approximately 1,300 calories, 11 g saturated fat and nearly 3,200 mg sodium.
Here is a recipe courtesy of Weight Watchers (modified) that I just had to try. It yields 8 points for 1 cup of chicken and sauce and 1/2 cup of rice. Let me tell you…it is excellent. I actually enjoy this MORE than the mall's version! Not only is it made with fresh ingredients, it tastes better, and doesn't leave you "feeling sick" (do you know what I mean?) Anyways…you are gonna love it.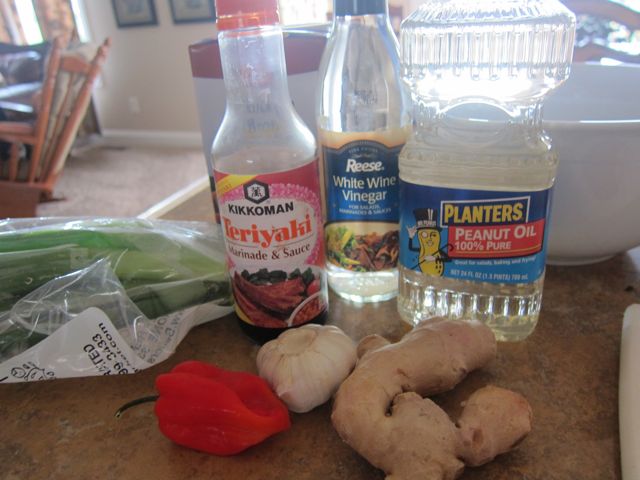 Preparing all my ingredients …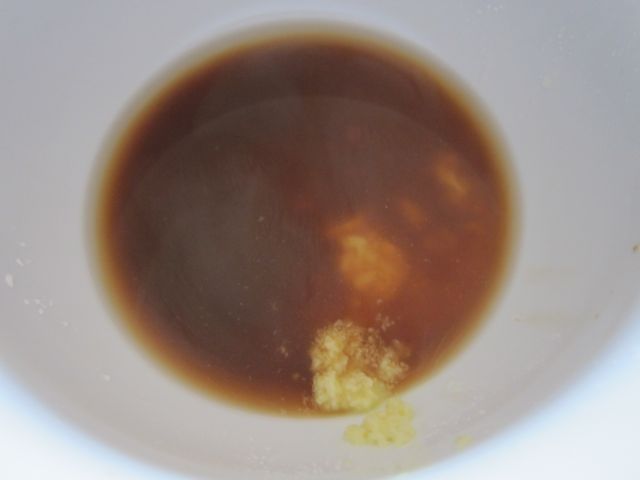 Teriyaki sauce, chicken broth, ginger, vinegar, sugar, cornstarch
Whisk together and set aside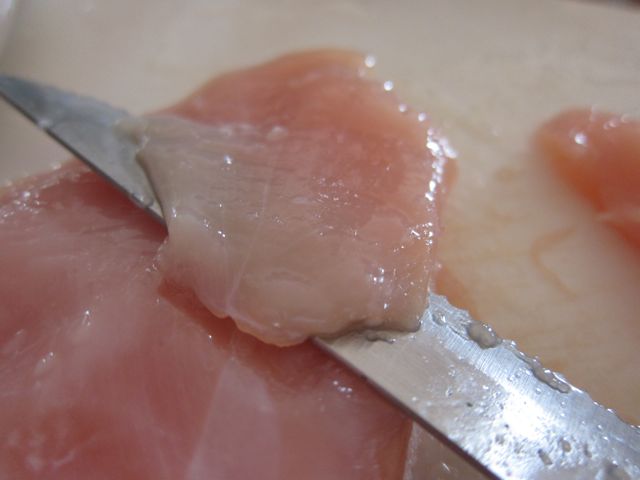 I slice my chicken at an angel like so when I quick cook (stir fry).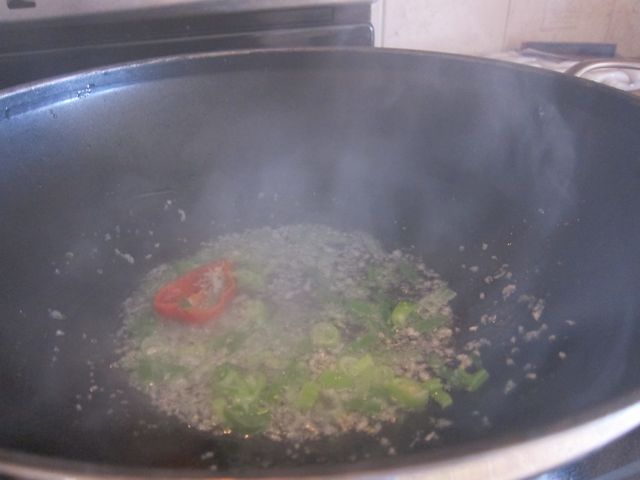 Add oil to a heated wok, then add fresh garlic, scallions and 1/2 chili pepper -you will want to take some seeds out of your chili pepper. The more seeds, the hotter your dish will be. DO NOT underestimate the hotness!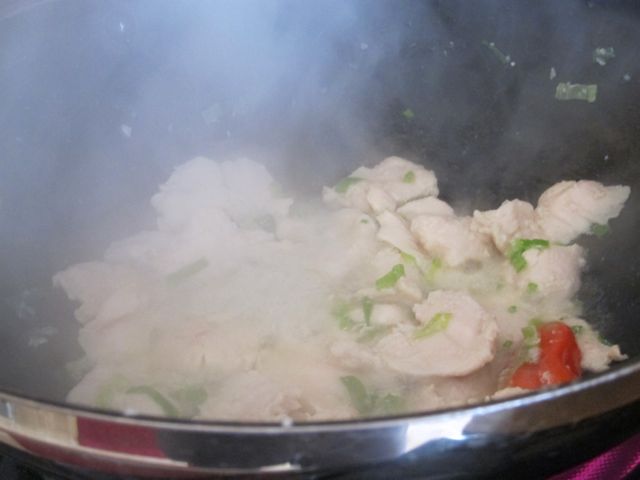 Add chicken and stir fry with a spatula-then add sauce. Stir until it thickens.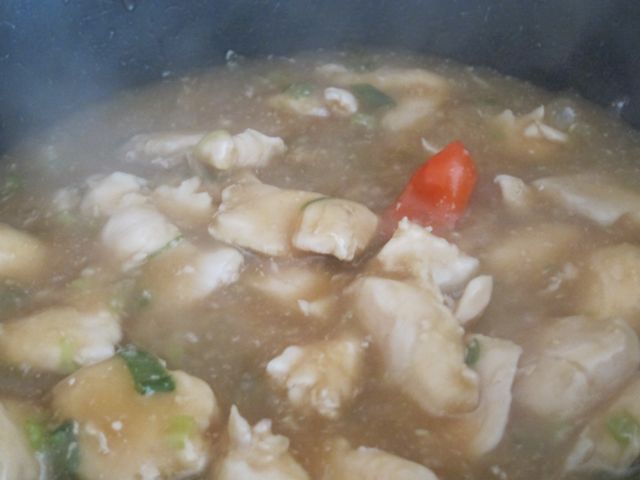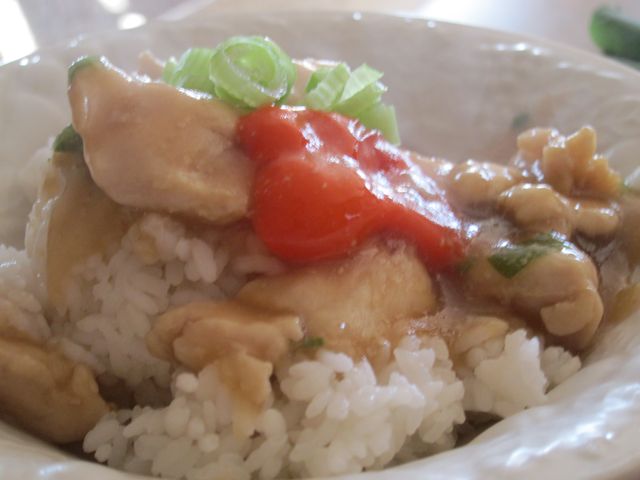 Serve with rice. I will be making this over and over again….It made my hubby VERY happy!
I like to use Nishiki rice that I boil- it is stickier and much like the kind you get at a Chinese restaurant.
General Tso's Chicken (Low-Fat)
Ingredients
¾ cup(s) canned chicken broth, reduced-sodium
1½ Tbsp cornstarch
2 Tbsp sugar
2 Tbsp Teriyaki
1 Tbsp white wine vinegar
½ tsp fresh ginger
2 tsp peanut oil
2 medium scallion(s), chopped
2 clove(s) (medium) garlic clove(s), minced
½ of a chili pepper with most seeds taken out (FYI-seeds add heat)
1 pound(s) uncooked boneless skinless chicken breast, sliced into 2-inch pieces
2 cup(s) cooked white rice, kept hot -I use Nishiki rice (found in the Asian section of your grocery story), it only takes 20 mins to boil and is SO much better than instant.
Instructions
In a medium bowl, whisk together broth, cornstarch, sugar, Teriyaki, vinegar and ginger.
Heat oil in a wok or large skillet over medium-high heat.
Add scallions, garlic and red pepper ; cook, stirring frequently, 2 minutes.
Add chicken; sauté until browned all over, about 5 minutes.
Add reserved sauce to pan and simmer until sauce thickens and chicken is cooked through, about 3 minutes.
Serve chicken and sauce over rice.