Ten years ago my Aunt Kelly sent out invites to my bridal shower in which she included 2 recipes cards and the note below. When guests arrived the day of my shower, they placed their recipe cards in a recipe box my mom purchased for me. This present has been a continued blessing to me-and now (hopefully) a blessing to you. My blog is a "living" version of my family recipes which came about from this very gift.
If you have a friend or relative who is getting married. Please think about doing this for them…it is SO special!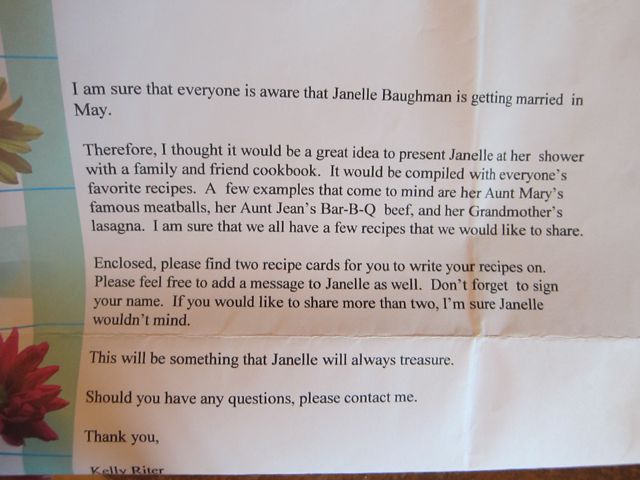 The very letter
 My recipe box given to me on the day of my shower by my mom.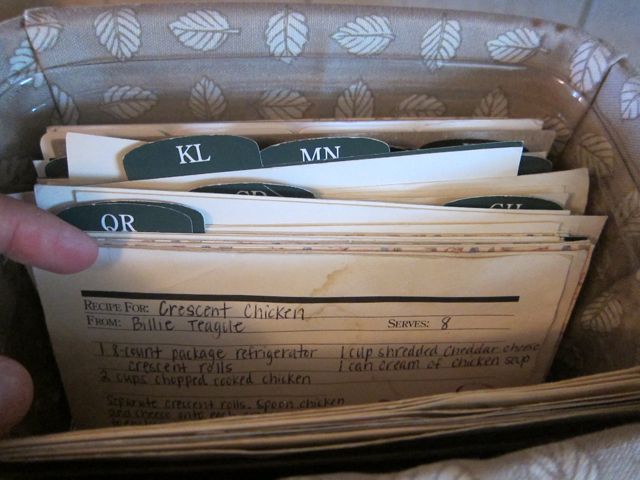 Does this look familiar? I think stains add character, don't you?