Have you noticed more and more people having food allergies and/or sensitivities? I sure have.
I would like to introduce you to a  fellow church  member and brother-in-Christ, Andy Becker. He and I were talking about food the other day (go figure)….he had so many interesting points that I asked if he would mind sharing them with you! So, if you or someone you know needs to stay clear of  certain foods that cause allergic responses this post will be especially helpful to you!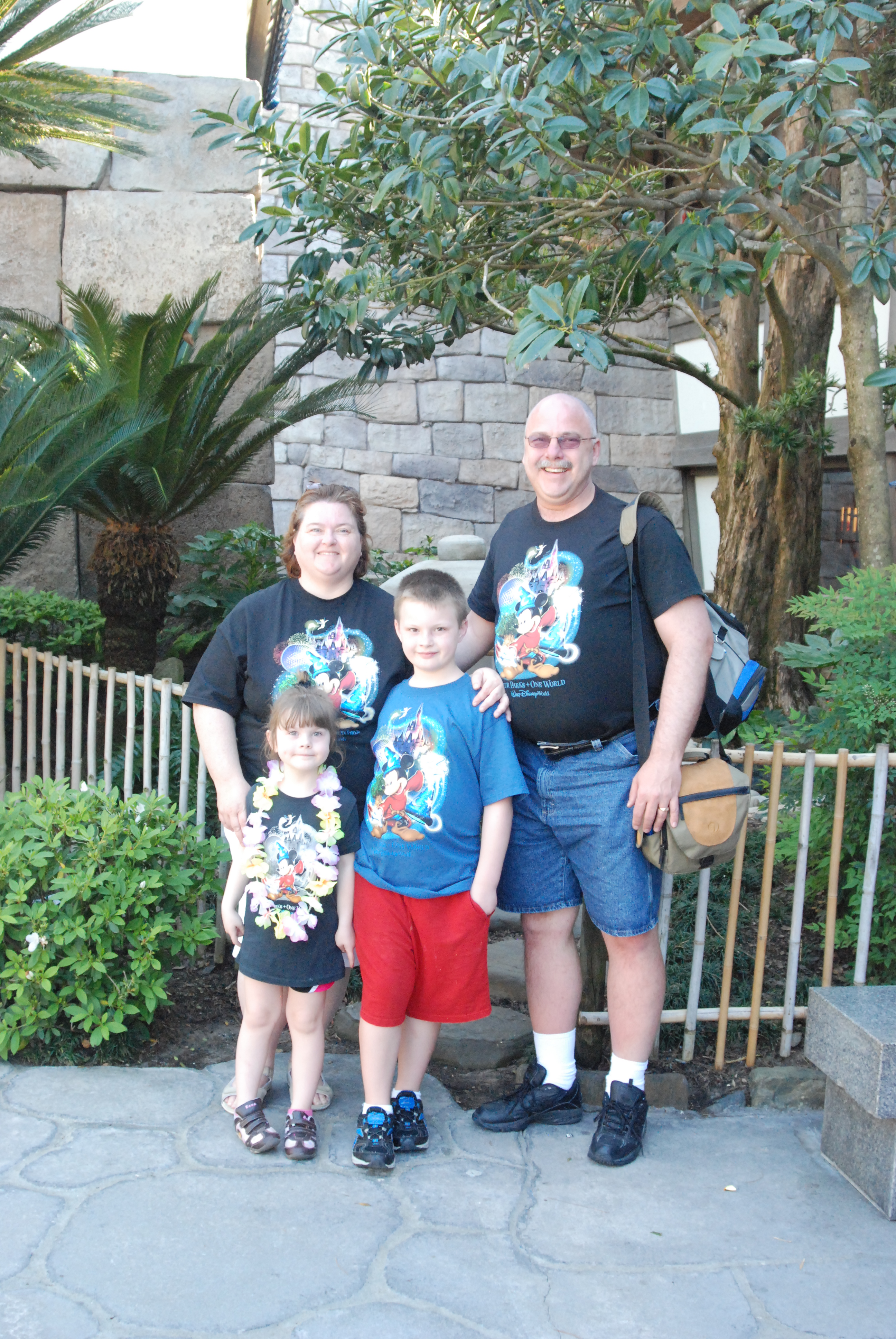 Andy and his wonderful wife of 10 years, Janice and their children Christian (8), and Sarah (5). Andy has an MS in nutrition from the University of Bridgeport, Connecticut. He has had a growing passion for food for over 30 years and is especially interested in helping people with food allergies and sensitivities.
Andy shares with us…
Food sensitivities and allergies can manifest in many ways, and can include short term reactions such as hives, nausea, red eyes, stuffy nose and even anaphylactic shock.  Short term reactions can occur from eating foods such as strawberries, peanuts, and shellfish.  Millions of people also suffer from long term or chronic food allergies which can result in a variety of illnesses such as Asthma, Celiac disease, Crones disease, GERD, fibromyalgia, depression, ADD, and ADHD.  People with autism are more prone to having food sensitivities along with nutritional deficiencies.
Gardening is a great way for those with food allergies to help control the amount of unknown additives that are in many packaged foods.  There are times when gardens can be very prolific. Usually at the end of the growing season when everyone's garden is overflowing with tomatoes, peppers and zucchini, the big question is, what do you do with all this produce?  You have tried to give away your excess produce to anyone who will stand still long enough to hear the crinkling of the plastic grocery bag you are trying to fill before they run away screaming NO MORE TOMATOES! I have some solutions that will allow you to use this excess produce and enjoy it year round.
I am big fan of freezing and drying as much produce as possible. I will freeze tomatoes and peppers. I have found with years of experience,(and way to much produce to use) freezing is a great option.  I will core and quarter tomatoes and place them in gallon freezer bags. Frozen tomatoes are easy to use in soups, stews, chili, and any other dish in which you would use stewed or canned tomatoes. My wife and I often will lay the tomatoes or peppers on a cookie sheet and freeze them before we bag them.  This technique will make it easier to break them apart if you only need a small amount at a time. This is a great cost savings, and you don't have to worry about any additives that may cause a food allergy.
Peppers are another great food to freeze. I will core the peppers and cut them into pieces.  The frozen peppers can be used in the winter in stir fry, salsa, brushcetta, and in any dish that you would use fresh peppers in.  The only disadvantage to freezing the peppers is they may be softer in texture compared to a fresh pepper. (I would not recommend using frozen peppers in a veggie tray.)
I will grate and freeze the zucchini that seem to grow overnight to enormous size. I leave the peel on, and the seeds in. When the zucchini grow to this larger than normal size, they are really great in zucchini bread. The seeds will add a nutty texture when they are baked in the bread.
Using a food dehydrator is another great tool. If a dehydrator is not available to you, you can dry them in the oven.  I will dry sliced tomatoes, and use on pizza, or place them in olive oil with garlic, or basil. This is very economical compared to spending money on sundried tomatoes. You can also dry tomatoes, onions, peppers, cucumbers, and zucchini.
Cut them about ¼ inch thick when drying these veggies.  After the veggies are dry, chop them into small pieces, and add any combination of sunflower seeds, walnuts, almonds, pecans, and even dried herbs such as basil, oregano, cilantro, or thyme. This chopped mixture is an ideal topping for salads, and instead of using bottled dressings (which are full of additives and expensive) sprinkle olive oil and your favorite vinegar.
Oven Roasted Tomato Sauce
Nothing beats the taste of an oven roasted tomato sauce. This is a very easy way to create a tomato sauce with layers of flavor and not have the mess associated with having a huge pot cooking on the stove for hours. You do not need to add sugar since the roasting brings out the natural sugars.  This recipe makes about a quart of sauce.
Tomatoes (quantity varies based on size and type, I use enough to fill a sheet pan)
Peppers (optional)
1 to 2 onions
2 cloves garlic
Olive oil
Salt
Pepper
½ tsp Basil dry
½ tsp Oregano dry
½ tsp Thyme dry
1)    Core and halve tomatoes, place cut side down on a sheet pan with sides.
2)    Slice onions and spread on top of tomatoes. Add garlic
3)    Add peppers if using.
4)    Sprinkle with olive oil, salt and pepper.
5)    Roast veggies for about 30 to 45 minutes at 400 until the veggies start to get a light brown color.
6)    Put roasted veggies  and juices  from veggies in a blender (use caution if the veggies are hot, so you don't get splattered)
7)    Add spices to taste.
8)    Serve with tofu noodles, whole wheat pasta, or gluten free pasta.
Grilled Zucchini
I love grilling!   Use a grill basket or grill pan with small holes. I like to roast zucchini on the grill. This is a nice side dish
and makes a great accompaniment to most meat, fish, or poultry.
1 large zucchini
Olive oil
Garlic powder
Salt
Pepper
 1)    Cut of ends of Zucchini, leave peel on.
2)    Slice about ½ inch thick.
3)    Place on grill, spray or brush with olive oil, add salt, pepper and garlic. Grill for about 5 minutes on first side.
4)    Turnover, season, and a cook till zucchini it starts to become translucent.
Homemade Bruschetta
I really enjoy making bruschetta.  It is so easy to make, super tasty, and very economical.  You can either roast the veggies in the oven or on the grill, both ways have great flavor. Bruschetta is great on pita crisps, corn tortillas, grilled bread, or on homemade herb crisps. The corn tortillas and herb crisps are gluten free. The pita bread can be purchased in gluten free options.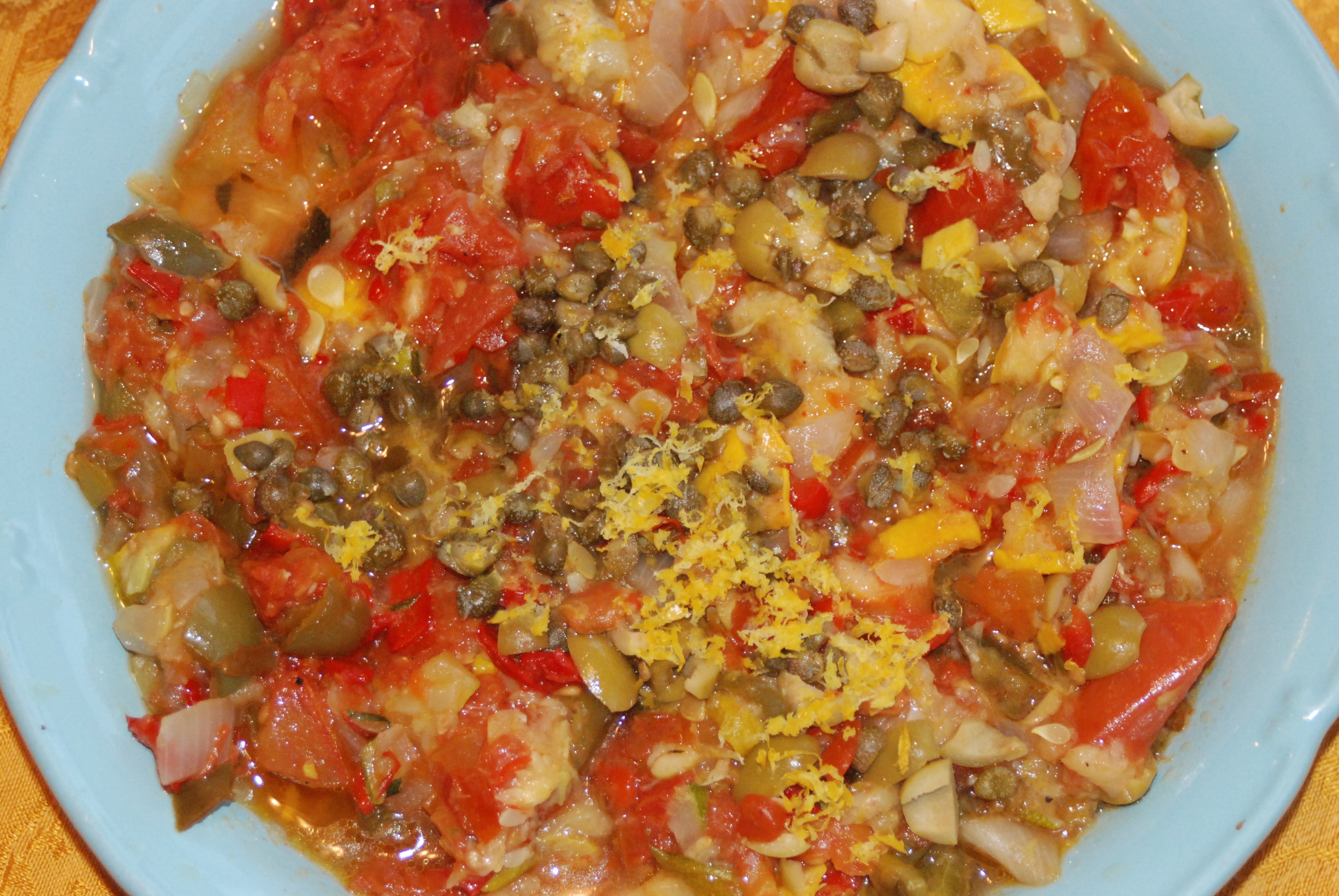 5 to 10 tomatoes (depends on size)
1 zucchini
1 yellow squash
1 onion
1 red pepper
1 green pepper
Garlic
1 jar capers in white balsamic vinegar
1 jar green olives with pimentos
1 lemon or lime zested and juiced
Olive oil
White balsamic vinegar (or your favorite vinegar)
Salt
Pepper
Basil
 1)    Slice zucchini, yellow squash, and onions about ¼ to ½ inch thick
2)    Core and quarter tomatoes
3)    Slice peppers into pieces.
4)    Place all veggies and garlic on roasting pan sprinkle with olive oil, salt and pepper.
5)    Roast in the oven for about 30 to 45 minutes at 400.
6)    Chop olives, capers, and roasted veggies.
7)    Add zest and juice of lemon or lime.
8)    Add vinegar, olive oil, salt pepper, and fresh basil t taste.
Gluten free products are hard to find, but are gaining in popularity. There are many quality products that are gluten, soy, corn, dairy, and peanut free. You can find them available by mail, on line or in specialty markets.  I am providing a few ideas that you can use to make dippers for the bruschetta.
Corn tortillas
This is a really easy option.  You can use premade tortilla chips, like tostidos, chi chi's or any other brands.  The store made chips are okay, but they are very high in are "sodium and possible additives if they "flavored".  I prefer to go to the "Mexican" section. You can buy packages of corn tortilla's that usually come 10 to a pack. I will cut these into 4 or six pieces and add my own flavors.  You can either bake then in the oven or fry them on the stove top. If you choose the stove top method you can either spray a light coating of olive oil or use about a teaspoon in the pan. After removing the chips from either the pan or the oven sprinkle with salt, adobo seasoning, garlic powder, seasoned salt or what ever your favorite spice is. If you are using store bought spices, please read the label!  Many spices may contain fillers such as MSG (mono sodium glutamate) or modified food starch, both which can contain wheat. If the label lists modified food starch and there is wheat present it must be listed as part of the ingredient. Modified food starch can also be made from corn.
Homemade Herb Crisps
Another gluten-free option for dipping!

1 cup gluten free flour
1 egg + 1 egg white
2 to 4 tablespoons warm water
Olive oil
½ tsp salt
½ tsp pepper
½ tsp finely chopped basil
½ tsp garlic powder
1)    Mix flour, egg, and water, and seasonings.
2)    Put in the refrigerator and let dough firm up.
3)    Divide dough in 2 parts.
4)    Roll dough in between 2 sheets of plastic wrap.
5)    Cut into 2 inch squares
6)    Either place on cookie which has been sprayed with olive oil or fry on stove top in 1 tsp olive oil.
Homemade Pita Crisps
Pita crisps are a good companion to bruschetta. You can find pita bread in a gluten free variety, but you may have to search for them.Whole grain pita bread may be tolerated by people with gluten sensitivity.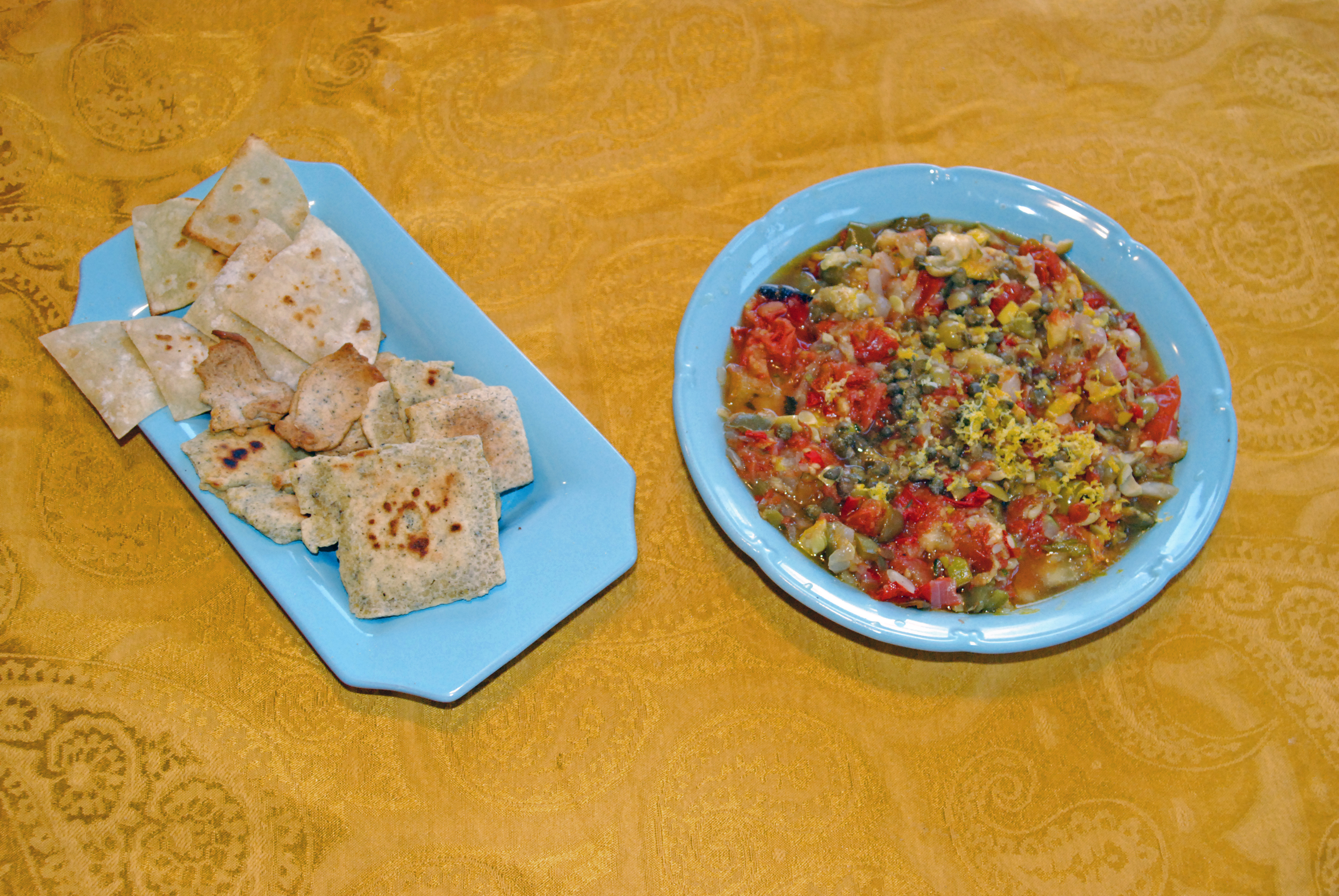 1 Package of Pita Bread
Olive Oil
Herbs of choice
Pre-heat oven to 350. Slice pita bread with pizza cutter into wedges.
Brush with olive oil and sprinkle with herbs. Bake for appx 10 mins until crispy.
Thank you Andy for sharing this very helpful post and delicious recipes!!
Questions for Andy? Please e-mail me at JMNehrenz@me.com and I will be happy to forward them to him!