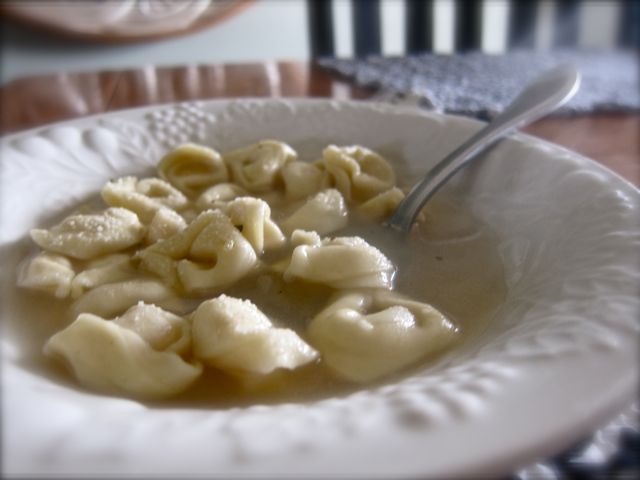 This is a tasty soup that takes ZERO prep! I think it may be the easiest soup to make ….ever. It doesn't even seem right to post this recipe, but sometimes it's the easy little recipes like this one that save us during the week. I never said I was a chef in the kitchen…just "comfy". I made this meal for dinner tonight…we were all kind of feeling a bit under the weather. I felt more like laying down than cooking so I wanted to make something quick and comforting. I'm so glad I had these items on hand! My children LOVE this soup…my mom always makes it for them.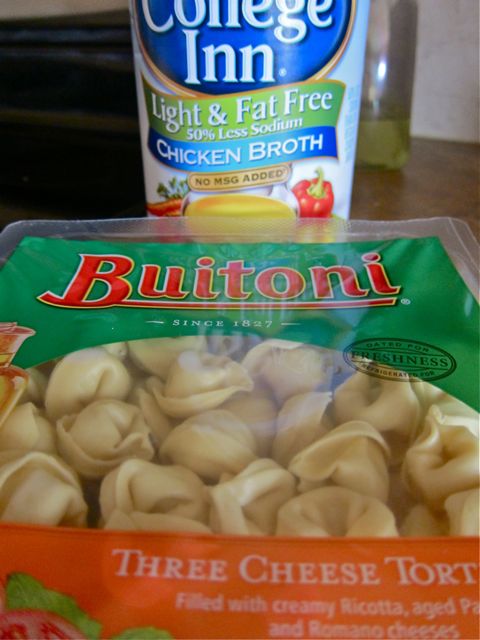 One large container of refrigerated "Three Cheese Tortellini" and one large can of reduced sodium chicken broth. I also add 2 cups of water into the broth.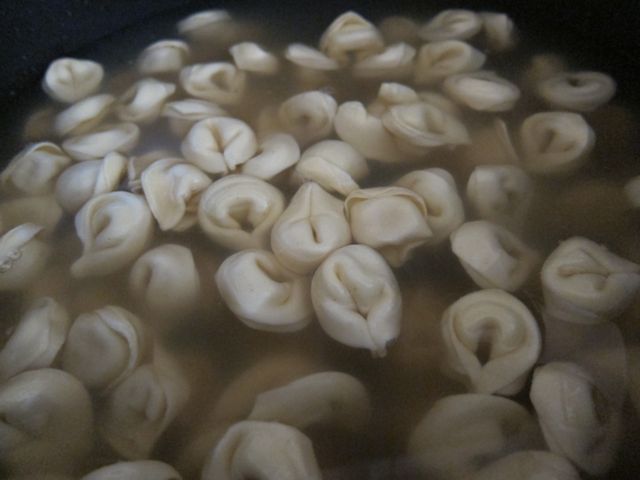 Place tortellini, broth and water in a large pot and heat until boiling. Let simmer for appx 8 mins.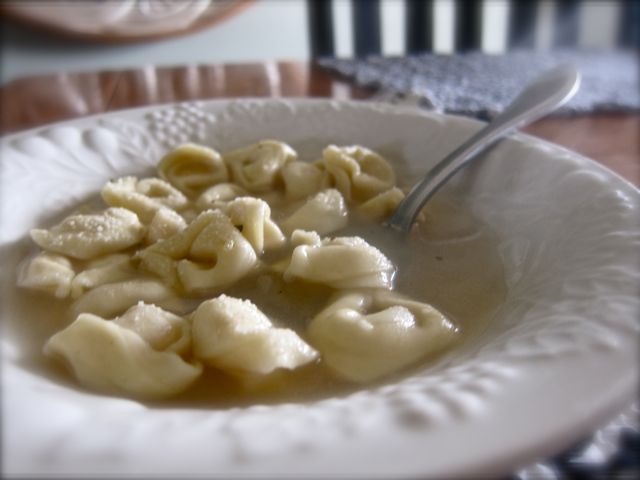 Top with parsley, fresh cracked pepper, and parmesan cheese…That is it. Can it get any easier?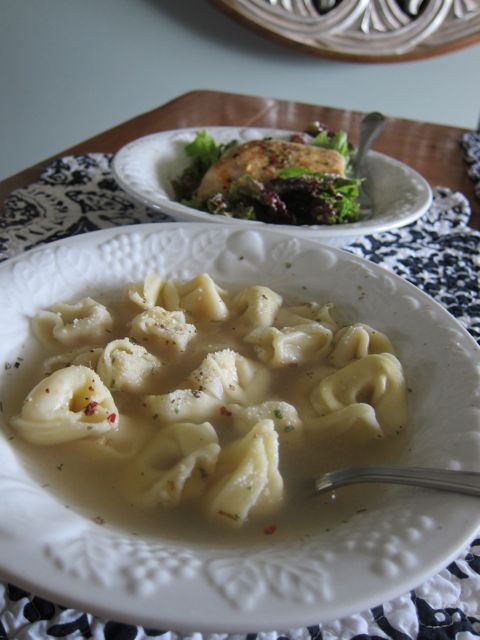 I served it with a simple tossed salad drizzled with olive oil and balsamic and seasonings topped with a broiled chicken breast. This dinner took me about 15-20 mins tops.
Quickest and Easiest EVER Cheese Tortellini Soup
Ingredients
1 Large container of Three Cheese Tortellini (refrigerated)
1 Large (48 oz) Reduced Sodium Chicken Broth
2 Cups Water
Pepper/Parmesan Cheese/Parsley for garnish
Instructions
Place Tortellini, broth and water in a large pot. Bring to a boil and let simmer for appx 8 mins until tender.