This is a very simple recipe you can make during the weeknights. I use peanut oil to fry potatoes because it makes them crisp! You can make this side dish for dinner or breakfast. If making for breakfast let me suggest to fry bacon in a skillet, then fry your potatoes in the bacon renderings. Then, crumble the bacon on top. *This is a naturally gluten/dairy/egg free recipe.
Just like apples, not all potatoes are created equally. I chose Yukon Gold potatoes for this recipes because they are great fried and you don't have to peel them!
Per Produce Pete:  Yukon Golds are a sweet-tasting potato with a golden color. Retains its color when baked, boiled or fried. The Yukon Gold potato should be cooked whole and without peeling. The nutrients in potatoes are close to the skin and when cooking whole it retains most of the nutrients. Once cut, sprinkle with lemon or apple juice to keep from browning. When baking don't foil wrap–it creates wet, gummy texture inside the potato.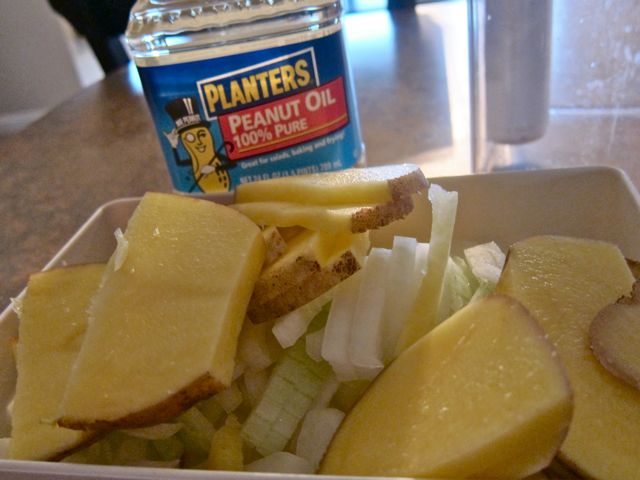 Wash and slice (I use a slicer) 8 Yukon Gold potatoes and one Vidalia onion.No need to peel the potatoes!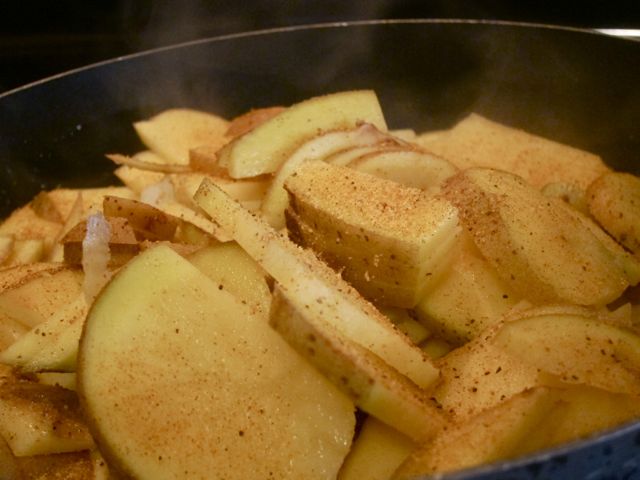 In a large skillet, add peanut oil and heat on med-high on the stove. Add potatoes and onions. Season.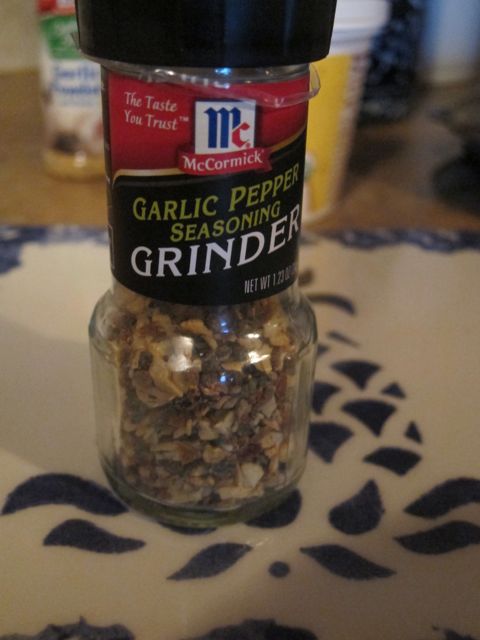 I use PLENTY of this! It has garlic, sea salt, and black pepper. If you don't have this- no worries! Just add plenty of seasoned salt, pepper, and some garlic powder to your desired taste.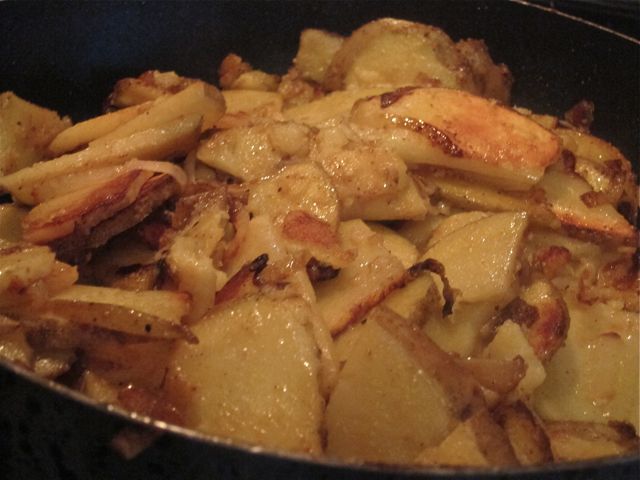 Let cook for 2 mins, then flip- continue to do this until potatoes are tender (about 30 mins) I wish you could smell the aroma from these potatoes through this photo right now, Ahhhh… You will NOT be able to resist sneaking a bite at this point- especially the crunchy ones! YUM!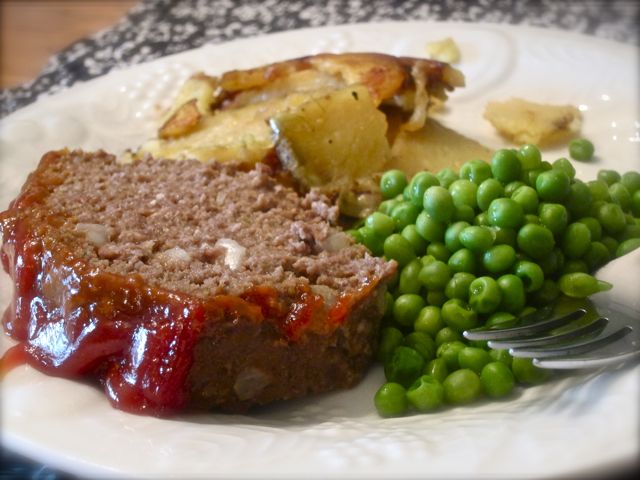 This was my first gluten-free and dairy-free meal. Not so bad is it? See??? Don't you feel bad for me! lol. I simply made Marvelous Meatloaf with gluten-free breadcrumbs. To make this meatloaf even better, get your ground chuck from the butcher. I can definately tell a difference.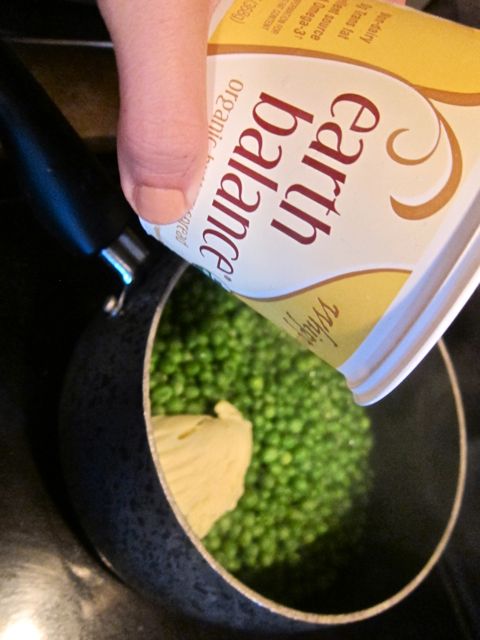 In case you were wondering- I used a bag of frozen sweet peas, added water and let simmer per directions. Then, drained the water…I added 2 tbsp of Earth Balance (butter replacement), 1 tsp of sugar, and salt and pepper. Tasty!
Now…back to those potatoes…
Ingredients
8 Yukon Gold Pototes
1 Vidallia Onion
3 Tbsp Peanut Oil
Garlic Pepper or seasoned salt/pepper/garlic powder -and plenty of it to your liking.
Instructions
Wash and slice potatoes (no need to peel), slice onions.
Heat skillet on medium high heat and add peanut oil.
When oil is hot add potatoes and onions and season.
Let sit for 2 mins and flip.
Continue doing this until potatoes are tender.
Season again to your taste.
Notes
For a breakfast side dish, fry 8 slices of bacon in the skillet first (omit the peanut oil). Take out bacon and place on a paper towel covered plate to let cool and crisp. leave renderings (fat) in skillet and add potatoes/ onion and seasoning. Cook as directed above. Crumble bacon and add to potatoes.