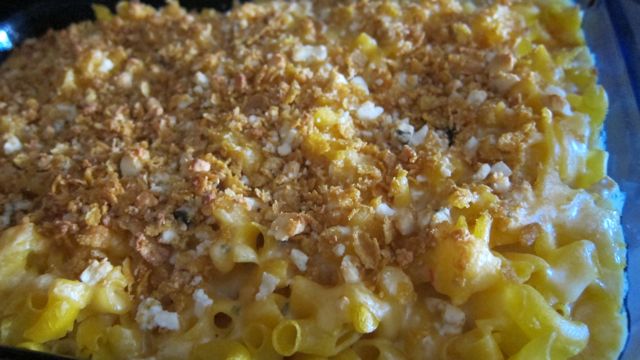 Oh. Wow. This recipe may not get a prize for guiltless pleasure….but let me tell you something- it is AWESOME. I have to really like something to have it for leftovers. I had this for dinner, then a second bowl at 8pm then for lunch the next day, and then seconds.  UGH! I can't think of a time I have ever done this! lol! Nevertheless, I had to share it with you….be careful-it's addicting!
P.S.- Guess what?! 6 months on a strict "elimination diet"  and I have just found out that my diary intolerance is very mild-so I can have it sparingly! Wohoo. I *may have over done it a bit in this dish, shhhh.  No eggs or gluten for life, but it's ok if I can splurge every so often on treats like this one!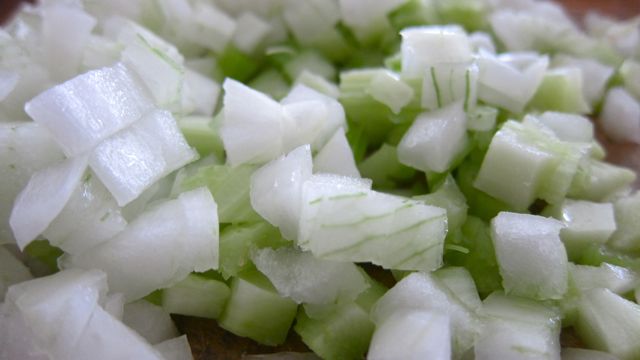 Dice onions and celery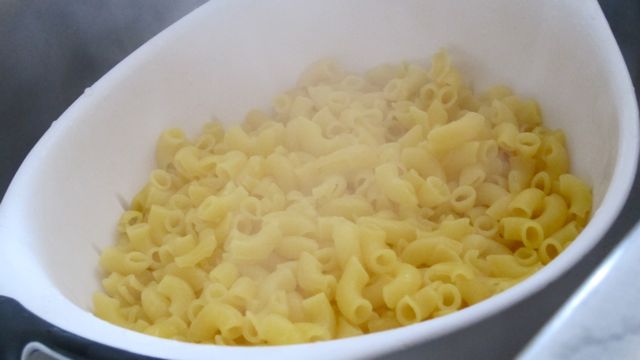 Boil elbow noodles until al dente (package instructions). These are gluten-free rice noodles…very little difference. (bread, that is a different story)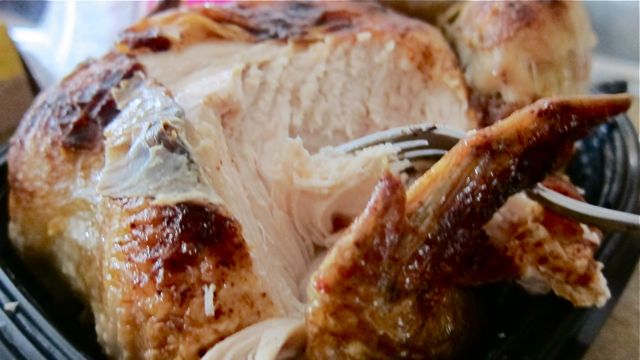 Shred a purchased rotisserie chicken by pulling it apart into chunks with a fork. Mmm…these always smell so good.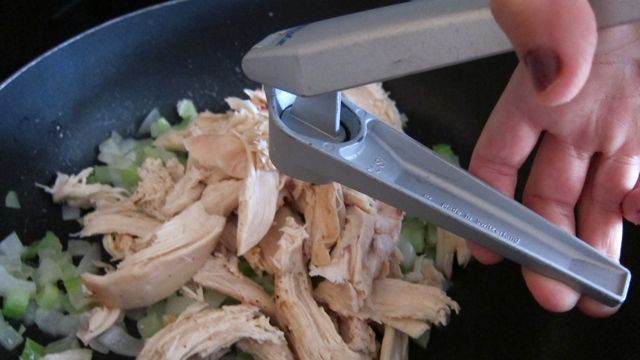 Saute onions, and celery in butter and add chicken and garlic.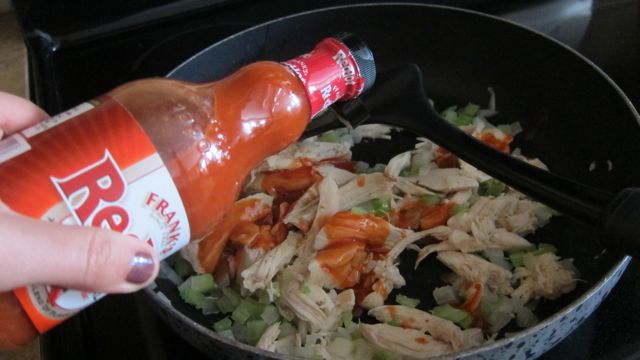 Add Franks Red Hot Sauce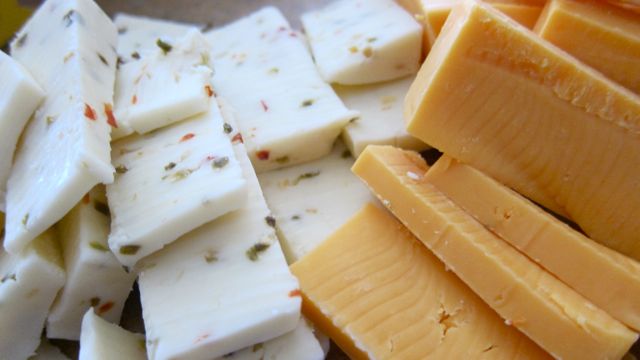 Slice Pepper Jack and Cheddar Cheeses…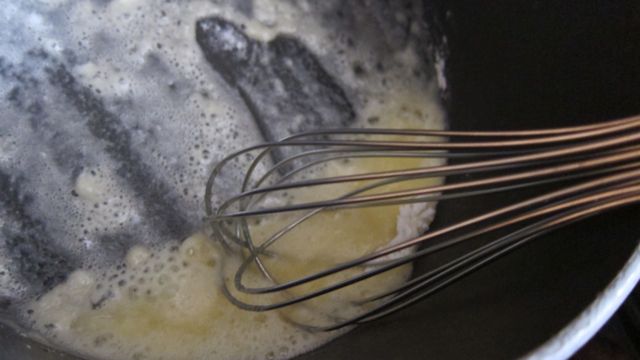 In a sauce pan melt butter, add flour (This was gluten- free flour).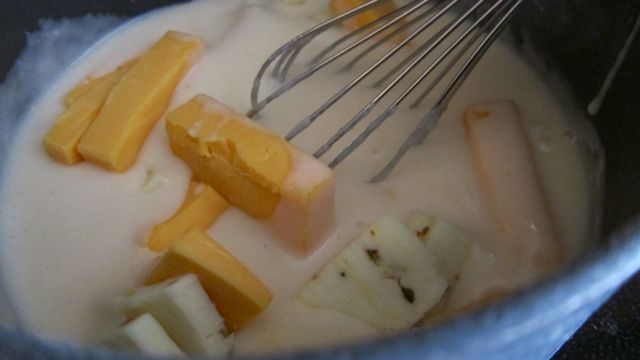 Add milk,  half and half, and the rest of the hot sauce until thickened. Then add cheese.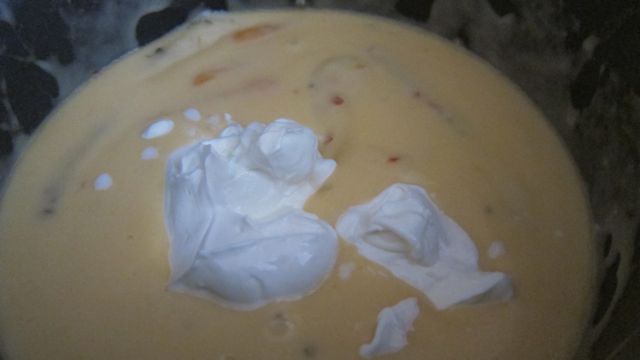 Add sour cream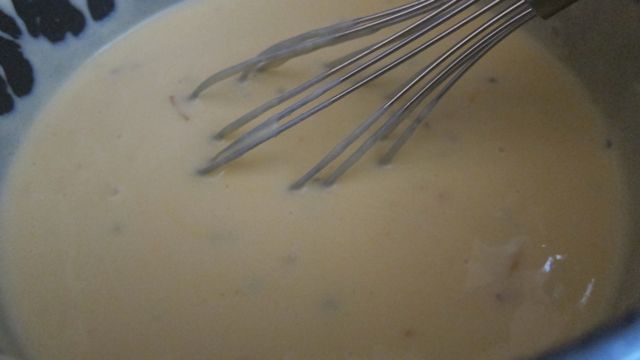 Stir …oh is this yummy.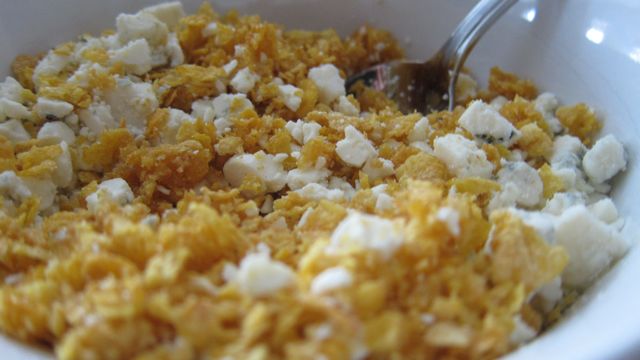 Melt remaining butter in a small bowl, add crushed corn flakes and blue cheese. (If you are not gluten intolerant, Panko also works well!)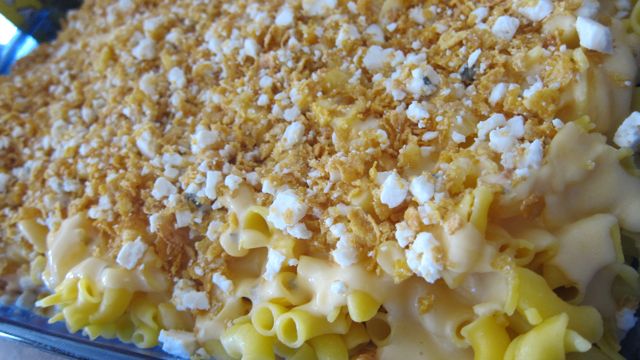 In a prepared pan add half the macaroni, then cheese sauce, repeat. Add topping and bake 30-40 mins. This is so good…seriously.
Buffalo Chicken Mac and Cheese (Food Allergy Friendly too!)
Ingredients
Ingredients
7 tablespoons butter
1 pound elbow macaroni (I used gluten- free elbow noodles)
1 small onion, finely chopped
2 stalks celery, finely chopped
1 rotisserie chicken (flaked with fork)
2 cloves garlic, minced
¾ cup hot sauce (preferably Frank's)
2 tablespoons all-purpose flour (I used gluten- free flour)
2 cups milk
½ cup half and half
8 ounces yellow sharp cheddar cheese cut into cubes
8 ounces pepper jack cheese cut into cubes
⅔ cup sour cream
1 cup crushed cornflakes
½ cup crumbled blue cheese
Instructions
Preheat the oven to 350 degrees
Butter a 9-by-13-inch baking dish.
Bring a large pot of salted water to a boil; add the pasta and cook until al dente, about 7 minutes. Drain.
Meanwhile, melt 3 tablespoons butter in a large skillet over medium heat.
Add the onion and celery and cook until soft, about 5 minutes.
Stir in the chicken and garlic and cook 2 minutes
Add ½ cup hot sauce and simmer until slightly thickened, about 1 more minute.
Melt 2 tablespoons butter in a saucepan over medium heat.
Stir in the flour with a wooden spoon until smooth.
Whisk in the milk and half-and-half, then add the remaining ¼ cup hot sauce and stir until thick, about 2 minutes.
Whisk in the cheddar and pepper jack cheeses, then whisk in the sour cream until smooth.
Spread half of the macaroni in the prepared baking dish, then top with the chicken mixture and the remaining macaroni.
Pour the cheese sauce evenly on top.
Put the remaining 2 tablespoons butter in a medium microwave-safe bowl and microwave until melted. Stir in the corn flakes, blue cheese.
Sprinkle over the macaroni and bake until bubbly, 30 to 40 minutes.
Let rest 10 minutes before serving