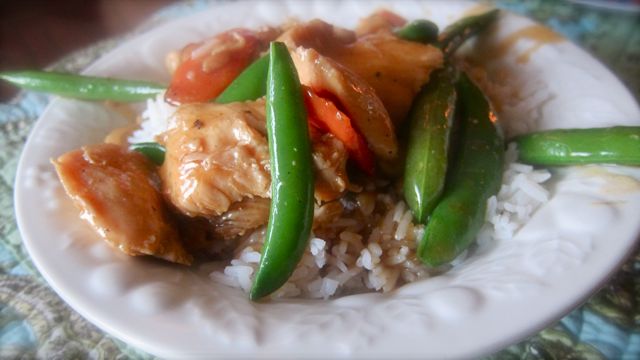 The cashews add a sweet crunch to this savory meal…I hope you enjoy this as much as we do!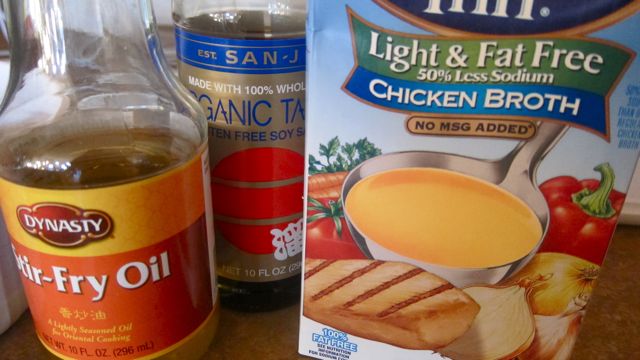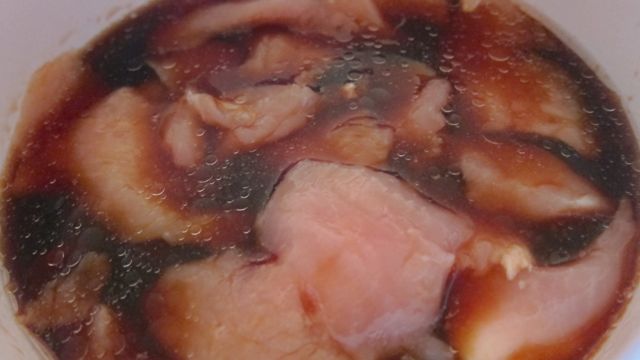 let chicken marinate for 1/2 hour – I like to slice my chicken into angled slices for quick cooking.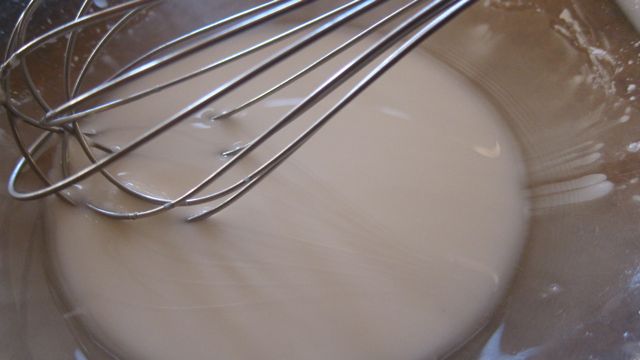 A roux- a thickening agent…this is what makes the sauce have a "gravy like" texture.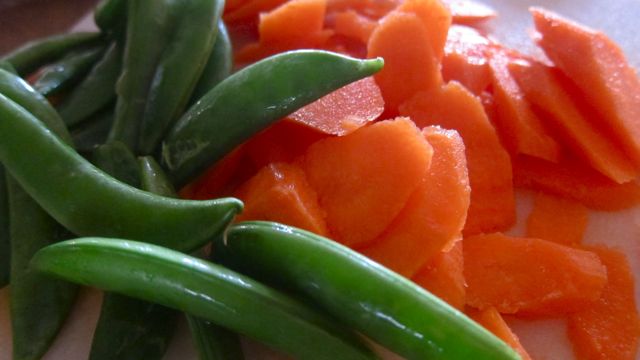 Sliced carrots and snow peas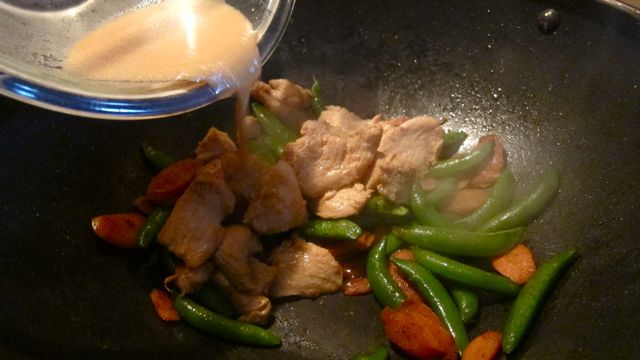 Stir fry chicken, then add veggies- then roux with remaining sauce ingredients. 
Add sauce -let simmer until thickened, then add cashews.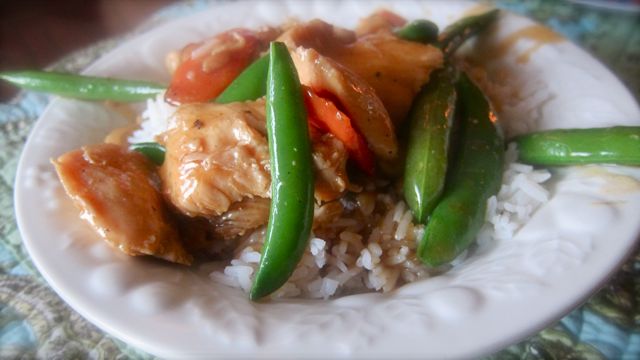 Mmmmm…..
Ingredients
3 Tablespoons soy sauce,divided
½ chicken broth
¾ teaspoon sesame oil, divided
1 pound boneless skinless chicken breasts, cut into 1-inch pieces
1 Tablespoon cornstarch
⅓ cup chicken broth
1 tablespoon sugar
1 tablespoon rice vinegar
½ teaspoon minced fresh gingerroot
¼ teaspoon salt
2 teaspoons canola oil
1-1/2 cups fresh snow peas
2 medium carrots sliced at an angle
¾ cup cashews
Hot cooked rice
Instructions
Make marinade: Combine 2 tablespoons soy sauce, ½ cup broth and ½ teaspoon sesame oil; add the chicken. Refrigerate for 30 minutes.
In a small bowl, combine cornstarch and ⅓ cup broth until smooth.
Stir in the sugar, vinegar, ginger, salt, and remaining soy sauce and ¼ tsp sesame oil; set aside.
Drain chicken and discard marinade.
In a large nonstick wok or skillet, stir-fry chicken in canola oil until done.
In the same pan, stir-fry peas and carrots.
Add sauce and bring to a boil
Cook and stir until sauce thickens (this will not take long!).
Add cashews.
Serve with hot rice.