"Do not think that love in order to be genuine has to be extraordinary. What we need is to love without getting tired. Be faithful in small things because it is in them that your strength lies." 
― Mother Teresa
 loving others does not have to be imaginative, wrapped with a handmade bow, or something pretty on a stick. Love comes in a variety of packages and is available for anyone to give …at any time, as long as that person is willing. 
Please do not feel like your home has to be perfect to invite someone into it… That you have to look perfect to approach someone…to have a theme in order to have a gathering, be an amazing cook, or have something important to talk about.  Loving others without planning is so okay. 
I had the blessing of  hostessing a sleepover/playdate for my son this weekend. Nothing I share with you is  worth "pinning", but ladies….the memories these boys made together fishing in my backyard was priceless. I didn't make anything special, or decorate, or even plan an event. I just let them be boys. 
Here was their weekend…
They fished, for what had to be 12 hours. Not kidding. 
I bought them night crawlers….did you hear that? Night crawlers were in my refrigerator. Eww.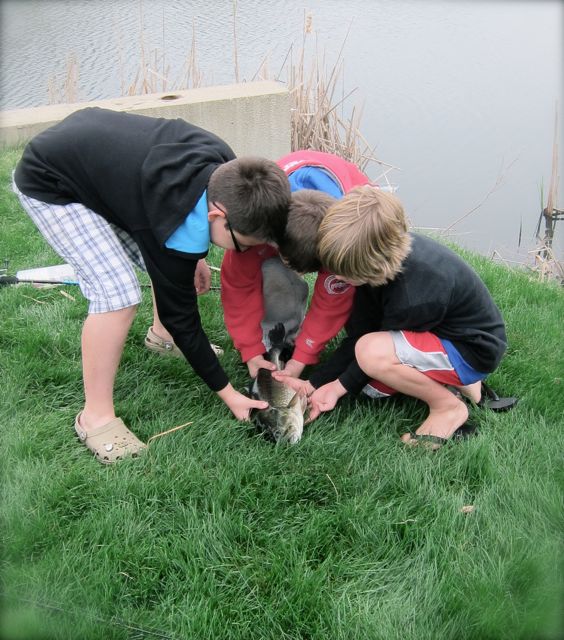 My son ran in to get me when they caught this one…he was a doozy!
I was there to take this picture and rejoice with them …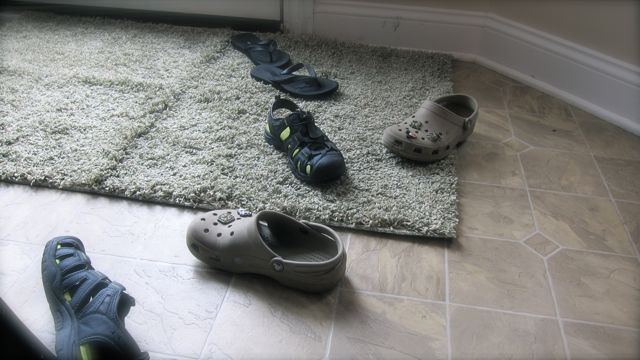 "I want to be the Mom who has the kids at her house"…words I told my hubby when we first had our son.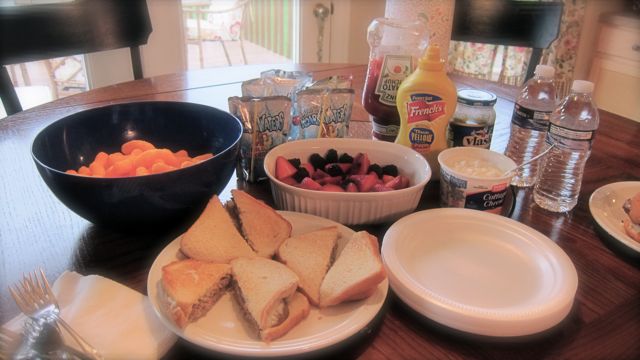 Nothing to "Pin" here! It's what I had on hand- burger melts, cheese curls, mixed berries, cottage cheese, pickles and juice boxes. That's it.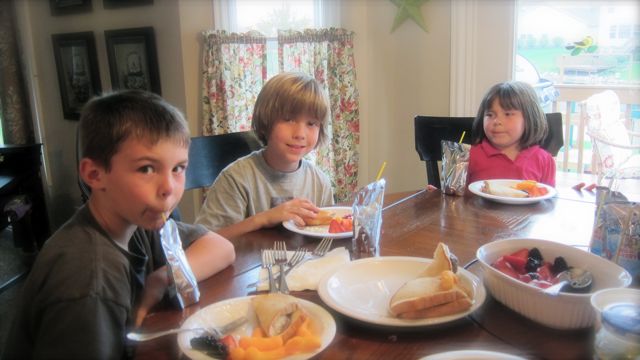 They ate every bite and loved it. 
They had tasty food and got to eat it together!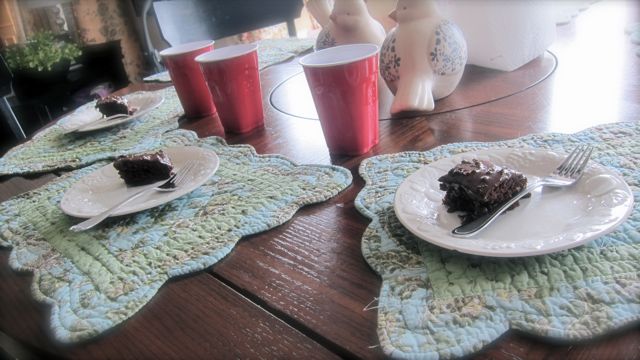 They fished some more, then I called them in for some chocolate cake and milk. 
It was warm and it made them smile….the chocolatey kind of smile. 
May you love little in a big way this week.