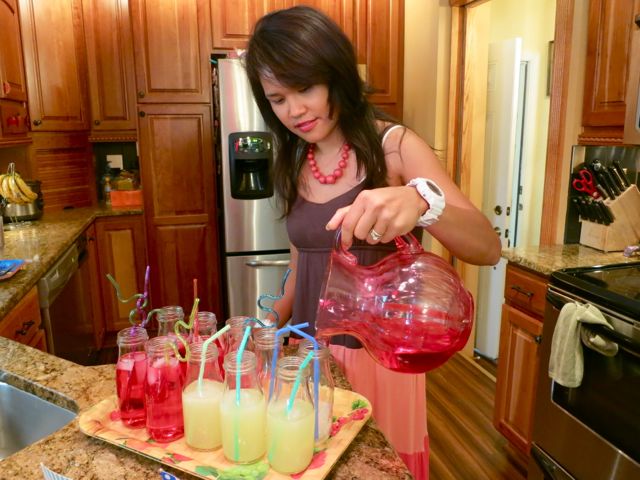 As you ladies know, my friend Mem is VERY comfy in her Thai kitchen. Here she is at it again with a great tip for us moms!
She recycles her Starbucks bottles for entertaining company. Don't they look adorable? This particular event was her son's birthday party.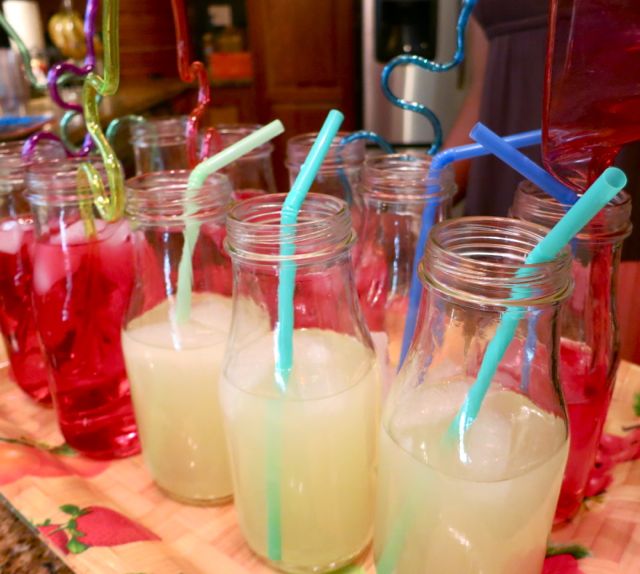 She simply saves the bottles, tears off the labels and washes them in the dishwasher. Here she filled them up with fruit punch and lemonade, served them on a tray and topped them with a silly straw. Love!
Thanks for sharing this adorable, yet economical tip with us today Mem! We had so much fun at the party!
{Thank you so much for understanding that Mem and I are pro-family, lovers of Christ and people. Any comments made about Starbucks will be removed. Every entity is imperfect in this fallen world. Which reminds me how much we need a Savior. Prov 15:1}