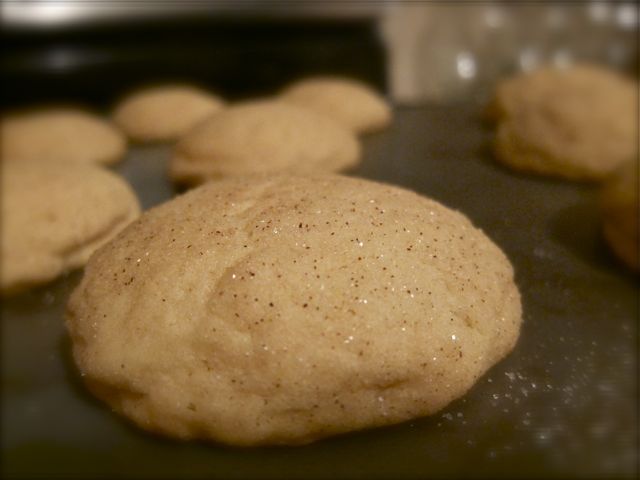 There is nothing….I mean- nothing, that smells as good as Snickerdoodles baking in the oven. Pair these up with a cool autumn evening, some hot apple cider and you will have yourself some very happy campers.
The thing I love most about this recipe is that you'll likely have all the ingredients on hand. So, when you have no idea what to bake and take – remember this batter! They'll be a hit….they always are in my home.
Courtney from Women Living Well is trying them out in her kitchen today…come take a peak and grab the recipe! 
The Silpat…girl, I love it! Those cookies look good enough to eat! You did AWESOME!!!!!! 
*Make sure to refrigerate the dough- it matters!