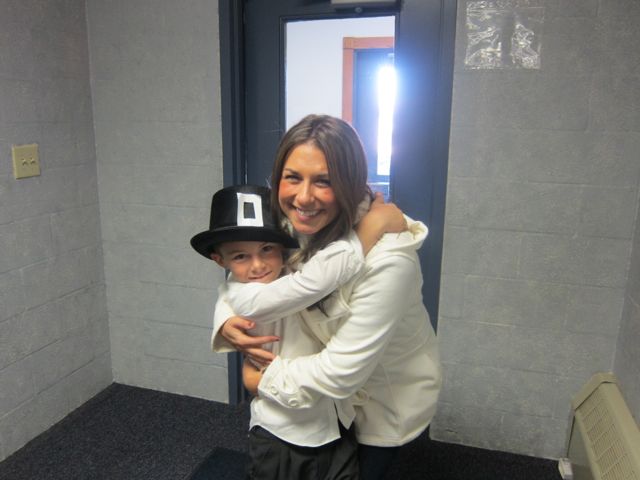 Hi Ladies, I just wanted to share with you one of my "room mom" days at my son's school. The theme was "Back in Time Day" …the teachers did such an excellent job putting this all together. The children had the opportunity to make homemade applesauce using old fashioned apple peelers, to grind corn into meal, to make home decorations using corn stalks, to wash pennies, and so much more!
What a blessing it was to be part of this! I learned every bit as much as my son did! Ahhhh….I have to say, it was so nice to get back to basics for just a day.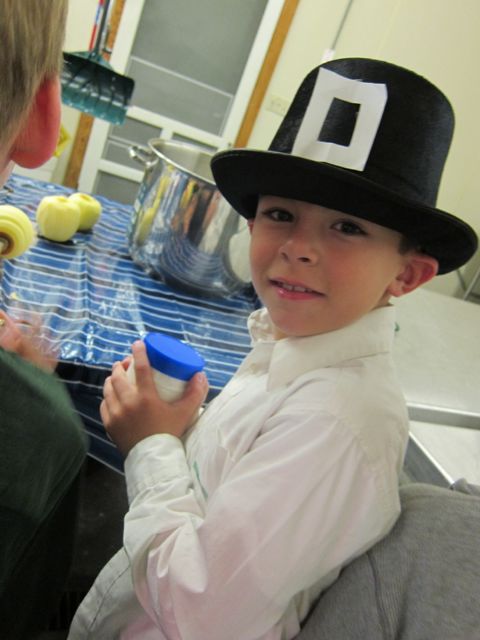 Making homemade butter and applesauce!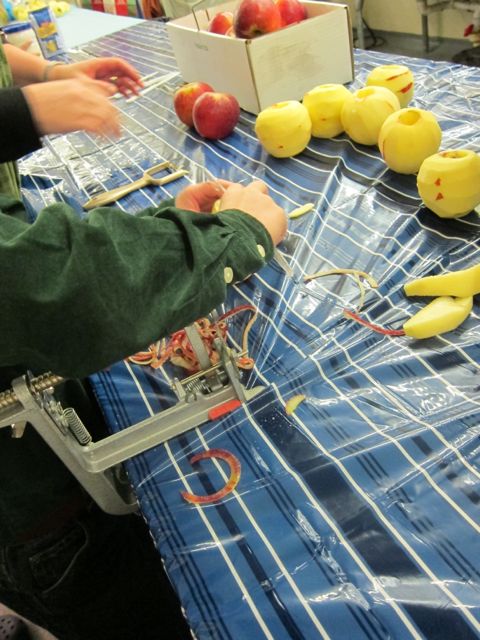 That peeler worked great!!!! Wow!
Freshly ground corn meal.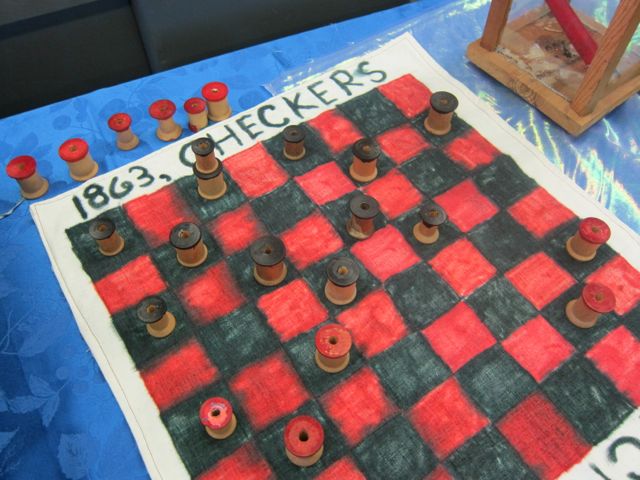 The beloved game of checkers….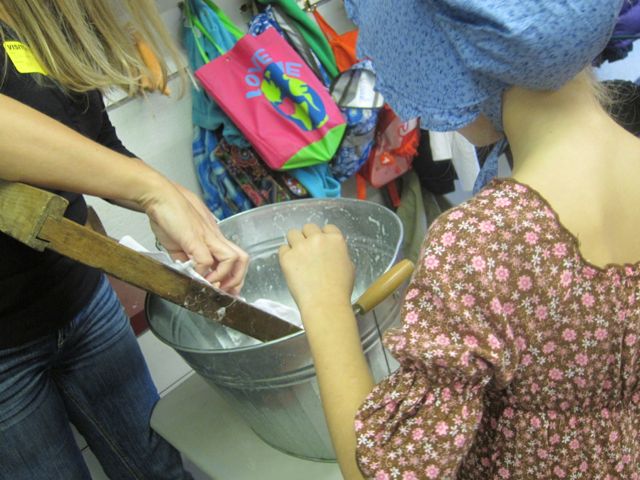 They didn't always have washers and driers, kidos!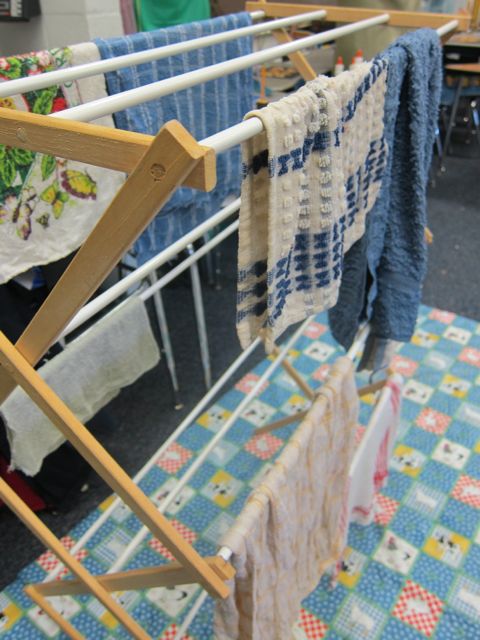 Hanging up clothes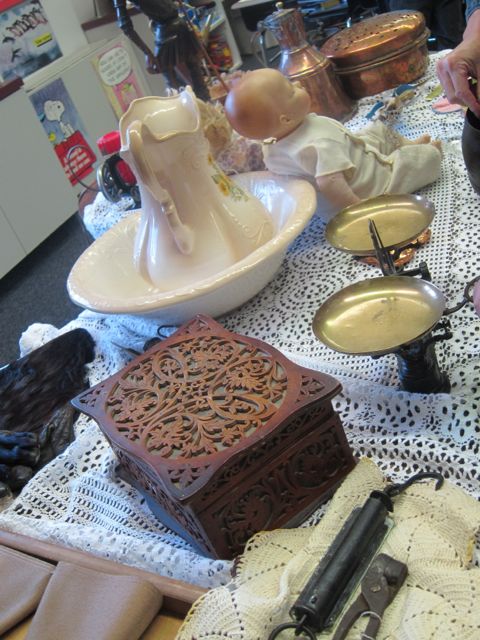 Children brought in "old fashioned" items from their grandparents homes…a beautiful buffet of antique nicknacks!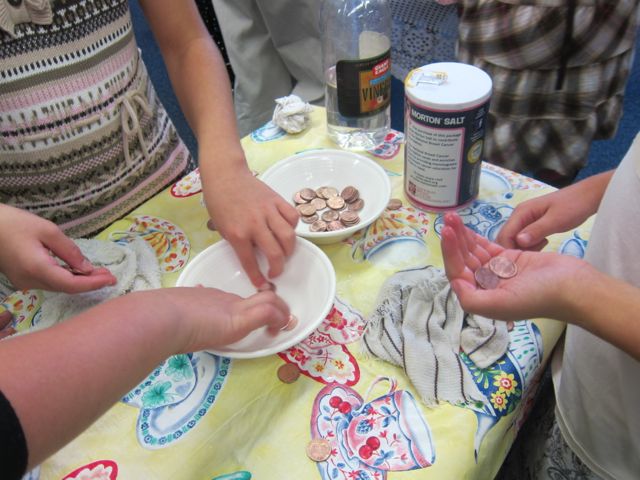 Shinning up those pennies!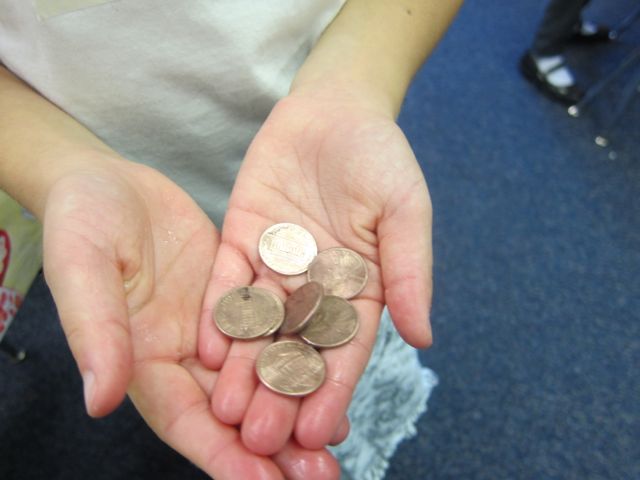 Prettiest pennies I ever did see 😉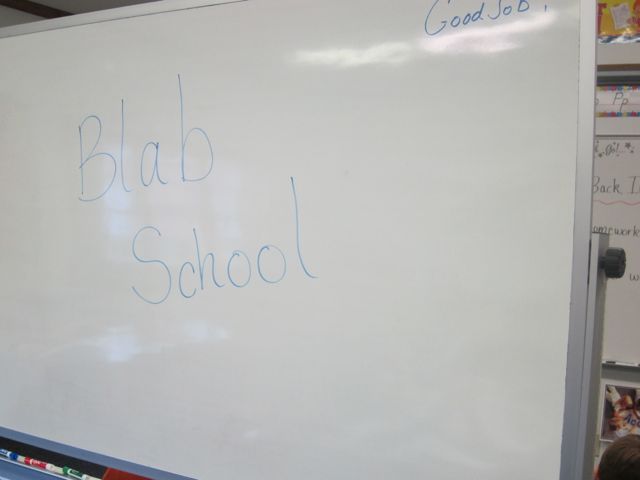 This was neat- the children would literally "blab" out answers! They had a ton of fun at this station!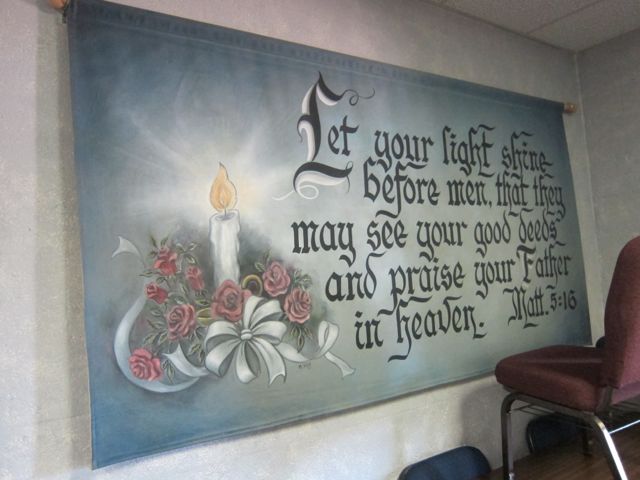 And most importantly, they learned how this great nation was built on The Rock ….The Word of our Lord.
Thanks for letting me share one of my day's with you, Ladies! Have a blessed Thanksgiving!!!!