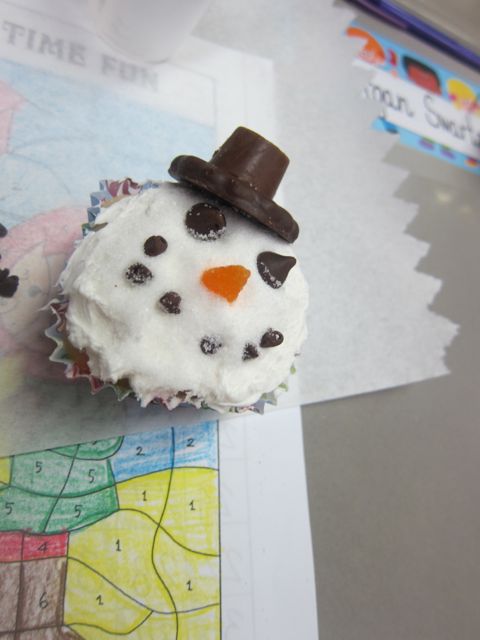 To think with just a few ingredients you can turn ordinary cupcakes into….drum roll please….the most adorable little snowman cupcakes you ever did see! I had such a fun time making these with my children's classmates. These would make adorable gifts in tins, a family craft, or as pictured~ for a child's class Christmas party.
**Inspiration from Taste of Home** I revised how to make the top hat to make it easier for little hands.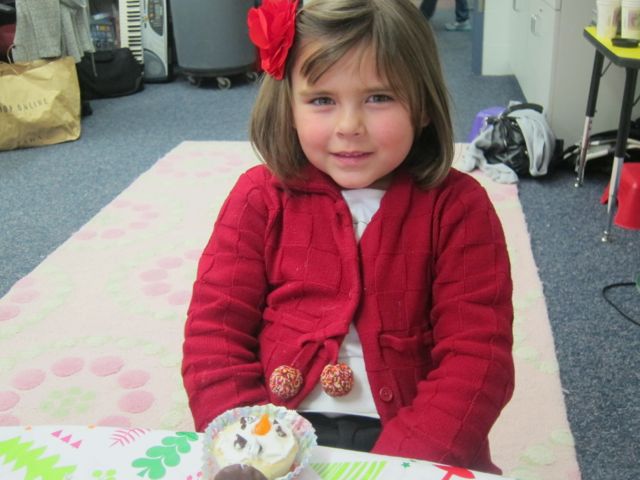 My little girl…she loves crafts!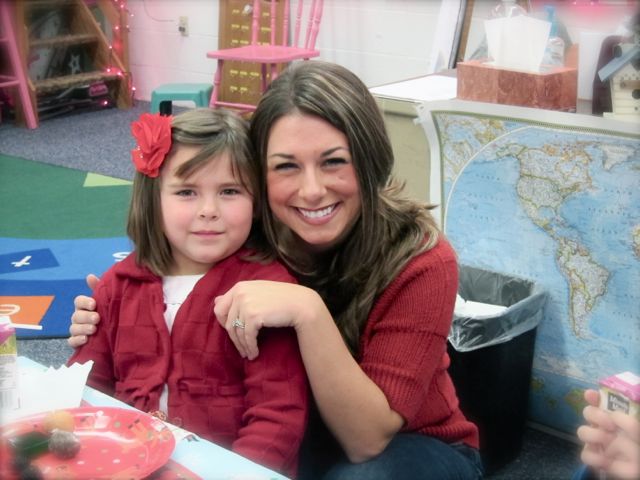 What a blessing it was to spend this time with her and her classmates.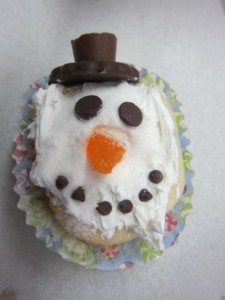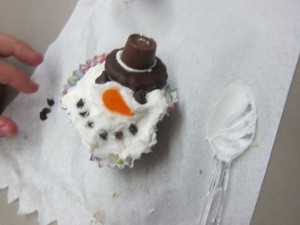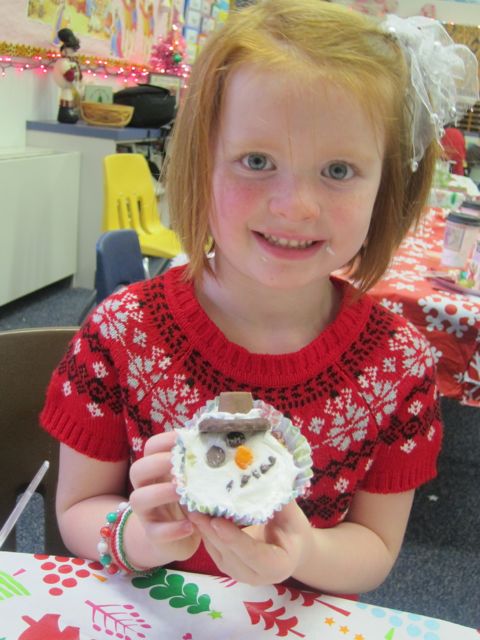 So sweet!
Here are the simple instructions…
Adorable Snowman Cupcakes
Author:
Taste of Home ~revised
Prep time:
Cook time:
Total time:
Ingredients
Cupcakes
2 cans of vanilla frosting
Coarse sugar
1 box of Keebler Grasshopper cookies
1 12 oz bag Rolo candy
Semisweet Chocolate chips and mini chocolate chips
Orange candy slices
Instructions
Frost cupcakes using 1 can of frosting.
For hats: Place a dollop of frosting in the center of cookie- add a Rolo. Place hat on the top of cupcake.
Add chocolate chips for eyes and mini chips for smile
Cut orange slices into small triangles. Add as a nose.
Sprinkle with coarse sugar.