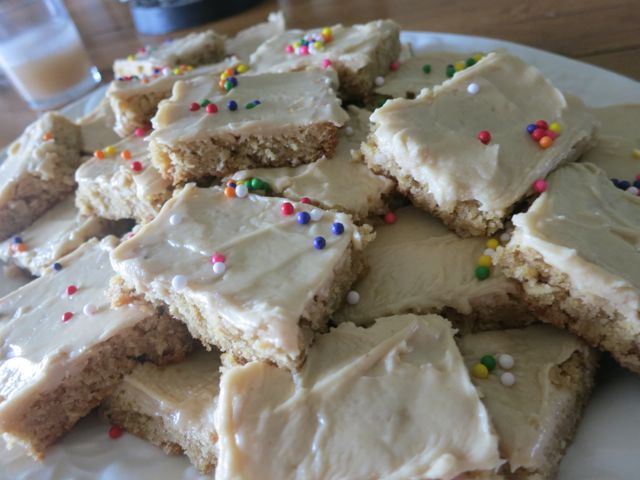 My son's homework assignment for the weekend was to make a recipe to share with his class…he went through Mom's old recipes and picked a winner! These Peanut Butter Brownies are delicious, easy, and make plenty for a class full of 3rd graders. 
*For a gluten-free alternative use this GF flour blend!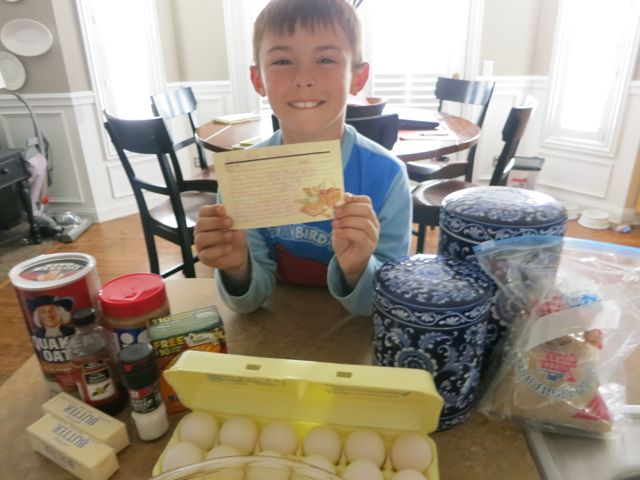 Gear up!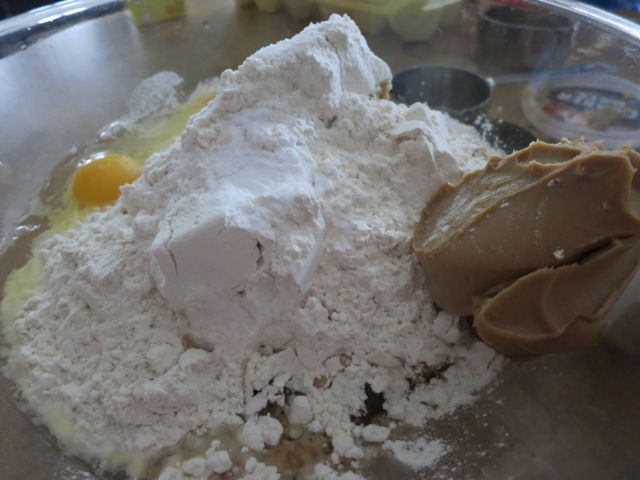 Put all your ingredients in a bowl ….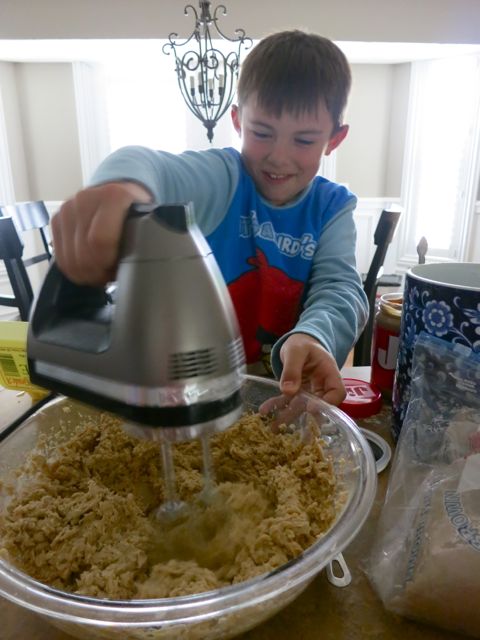 and away you go!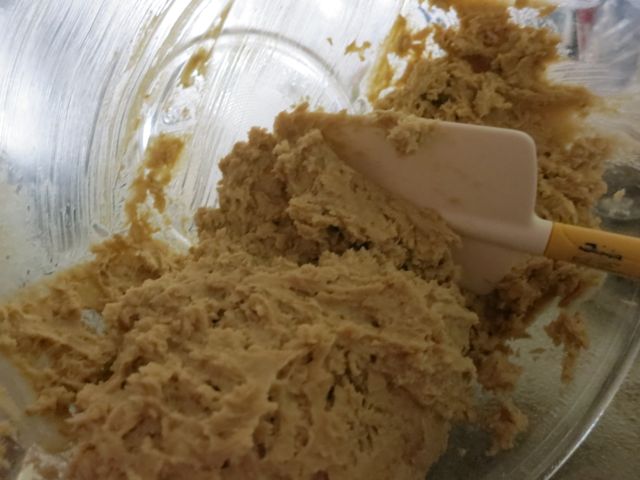 The batter will be thick…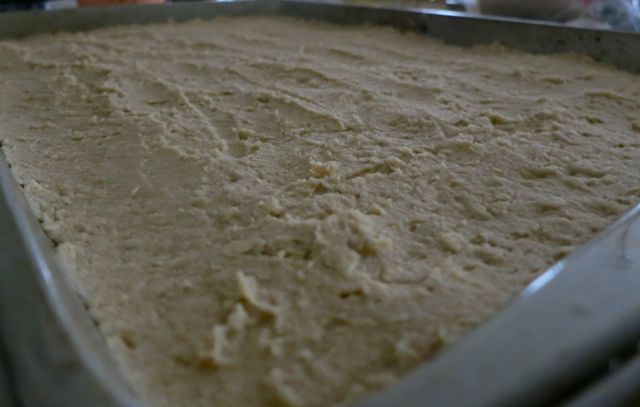 Press it into a greased 17×11 pan with your hands. Bake at 350 for 15-18 mins.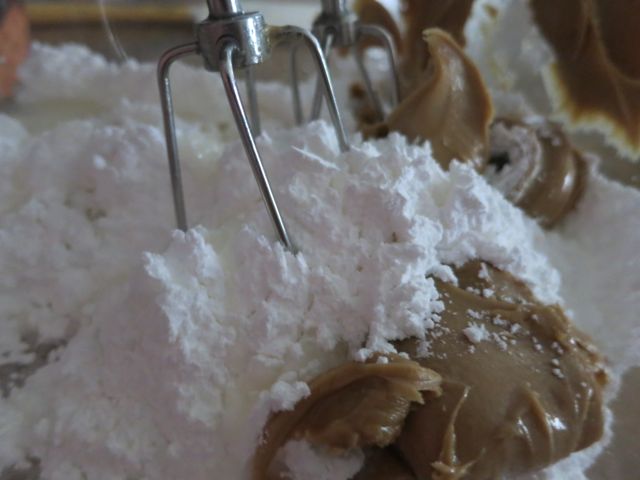 Start whipping up your homemade frosting!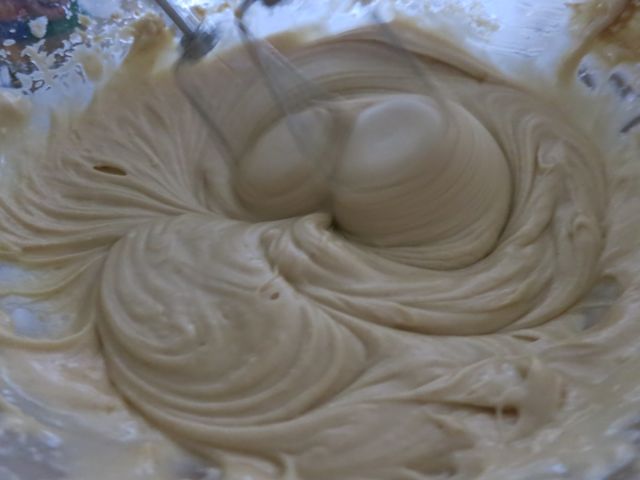 This is goooooood…..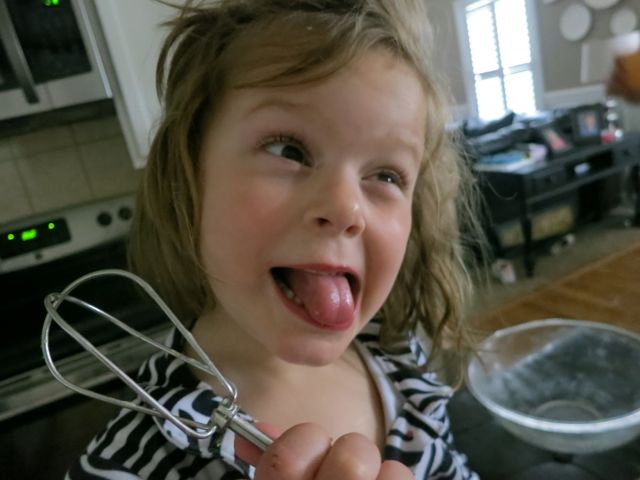 Lol…just ask the baby of the family 😉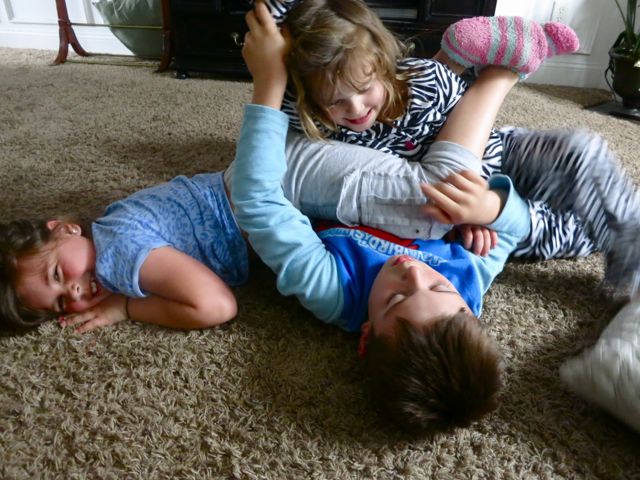 A little ole fashioned pile up while the goodies are baking..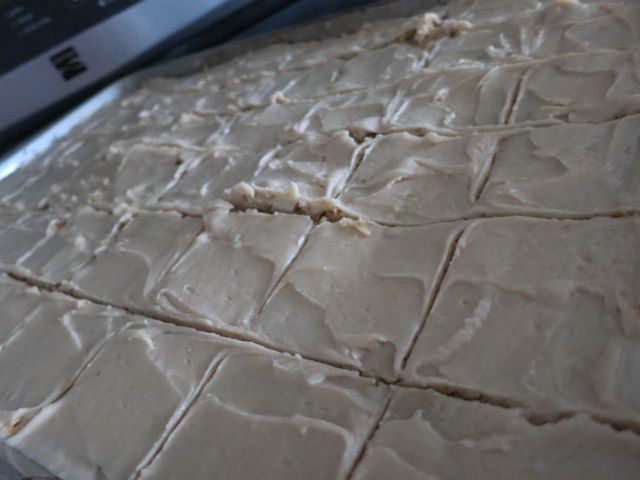 Let brownies cool, frost, and divide into 48 squares!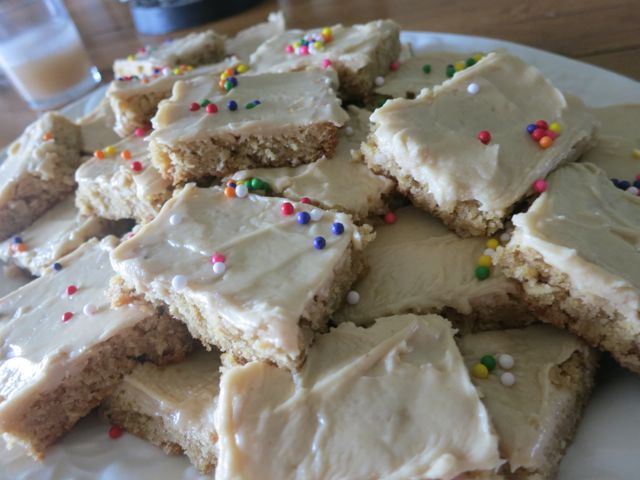 We added a little something extra for fun- what child doesn't like sprinkles?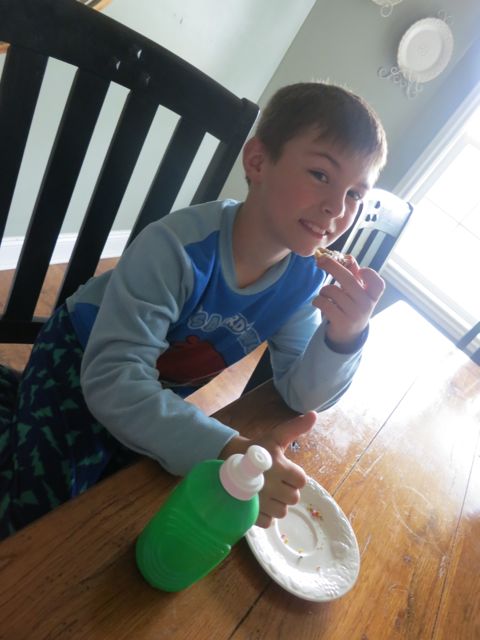 Taste testing before he goes to class in the morning! Great job Buddy! 
Frosted Peanut Butter Brownies
Ingredients
1¼ cup oats
1 cup sugar
1 cup brown sugar
1 cup softened butter
2 eggs
2 cups flour
1 cup peanut butter
1 tsp baking soda
½ tsp salt
~Frosting~
4 cups powdered sugar
1 tsp vanilla
3 Tbsp peanut butter
1 Tbsp oil
Hot water to desired consistency
Instructions
Preheat oven to 350.
Mix all brownie ingredients in a large bowl. Batter will be thick.
Spread evenly onto a greased 17x11 cookie sheet with your hands.
Bake for 15-20 mins until lightly golden brown.
Cool then frost.
Frosting:
mix sugar, vanilla, PB and oil together.
Add hot water until desired consistency.
Pour over brownies and frost evenly.
Cut into 48 squares.