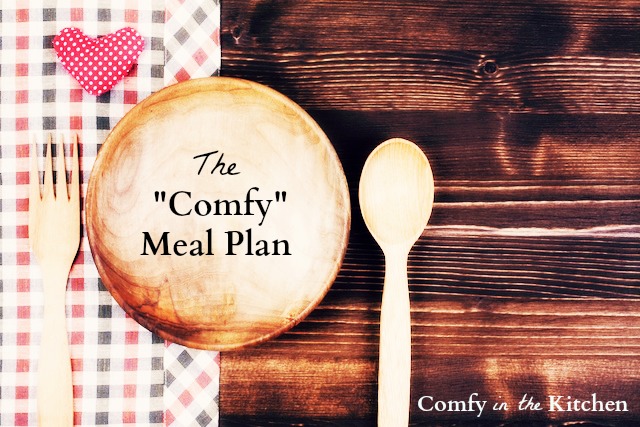 Wow! What a great response I got last week after posting the first EVER "Comfy Meal Plan". Thank you to all who commented and shared! 
Below is a very typical meal plan for my family and I. There are many gluten-free options listed (a shout out to my intolerant friends!), but they are naturally gluten-free- not the weird stuff you have to get at specialty stores and spend tons of money on…I don't cook gluten-free for my family all of the time, there are times I cook a "glutenous maximus" entree then I make myself something gluten-free from the ingredients I used for them. 
Love to you, Janelle 
P.S. Friday's meals are typically more "Kid-oriented", but yummy for the entire family.
CLICK BELOW FOR YOUR FREE PDF!