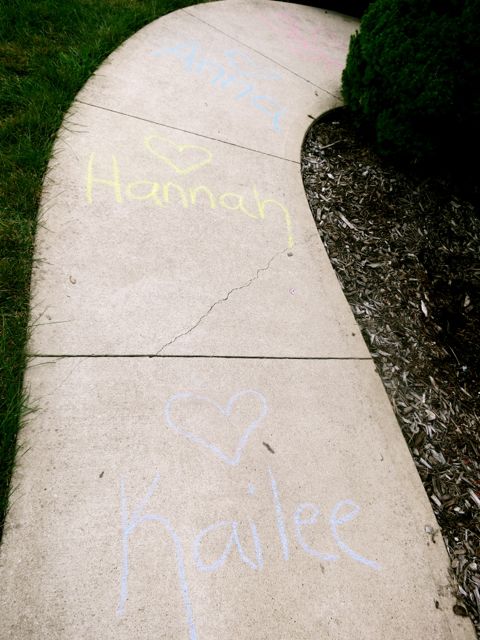 {Writing children guest's names on the sidewalk leading to the door is, like, the "coolest" way to make them feel special without costing any money}
"Kids, do you know how special you are? Do you know how much Jesus loves you? Do you know that I love having you here in our home and spending time with you?"
Anytime there is a child in our home, it's a blessing…that parent is handing over the "umbrella" of trust to me- I can't think of a greater honor than to care for another person's child.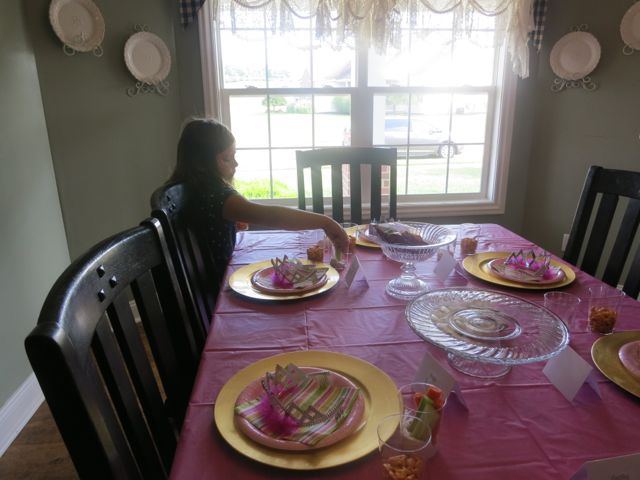 We had a little "get together" with some girls to celebrate how much they are loved by God. My daughter also has a servant's heart…she's helping set the table.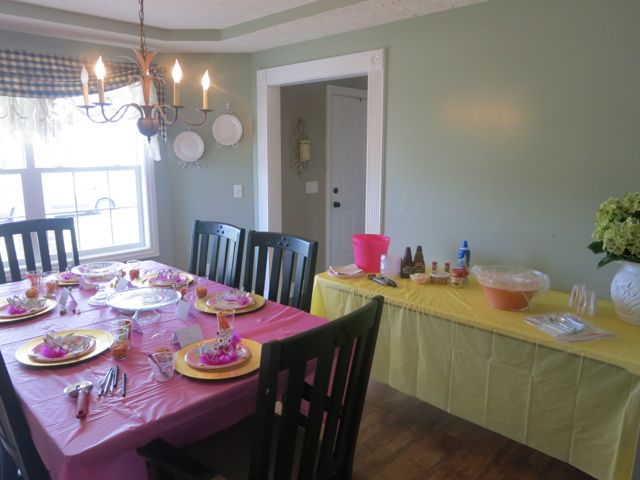 This was a very inexpensive dinner with minimal decorations. It doesn't have to be Pinterest perfect to make a little one feel special…or anyone, for that matter. Those chargers were from my Christmas bin and we used plastic plates and plastic cutlery from "Deals".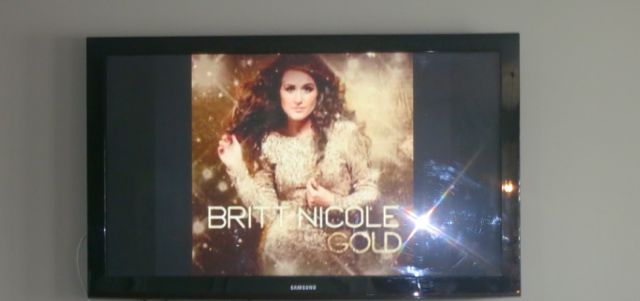 We don't have cable, but we do have an awesome thing called an apple TV. I can't tell you how many times I've use the "You Tube" feature for music! Britt Nicole has about an hour's worth of songs on there. We jammed to "You're worth more than gold".
I also play this song in the car with my son and explain to him that girls/women are so valuable and he is to treat them better than gold 🙂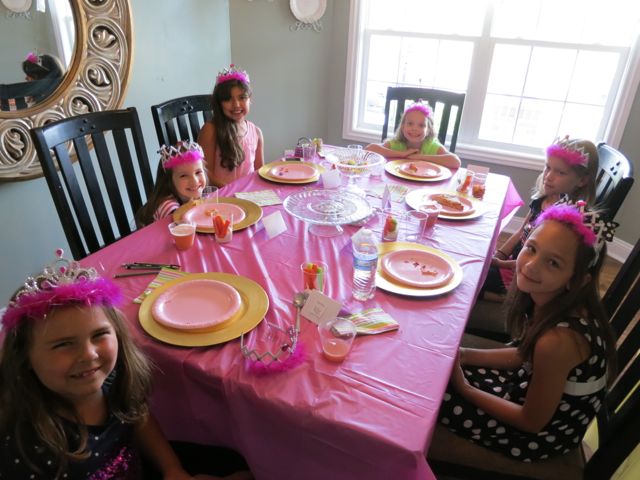 I purchased $1 princess crowns at the dollar store for them…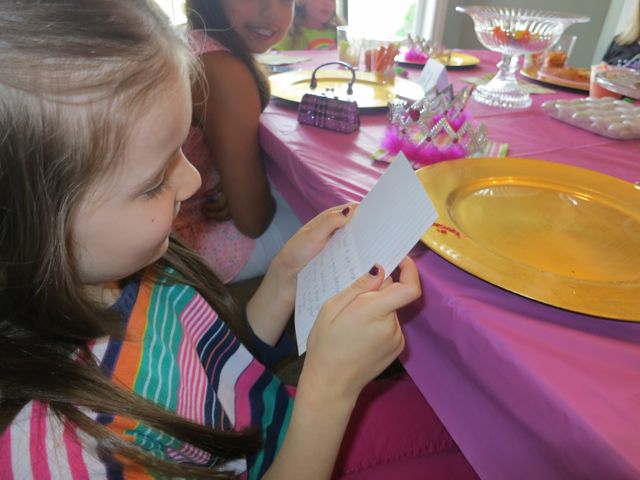 …and had every mom right down on their little girl's place card what they are good at doing and a special prayer for them. Each girl read it out loud. Again, they are worth more than gold…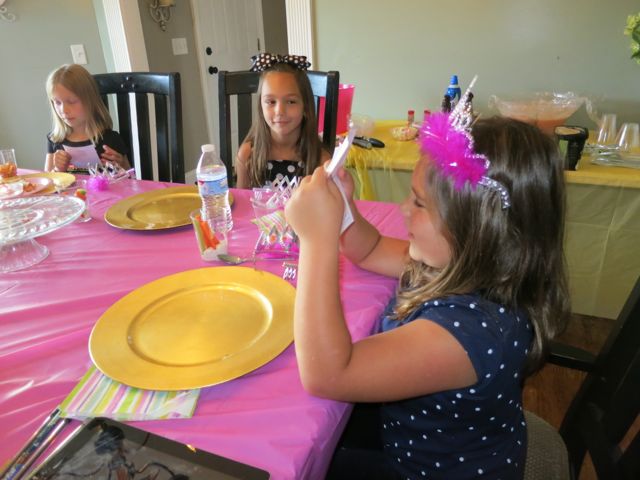 "Therefore encourage one another and build each other up" ~ 1 Thess 5:11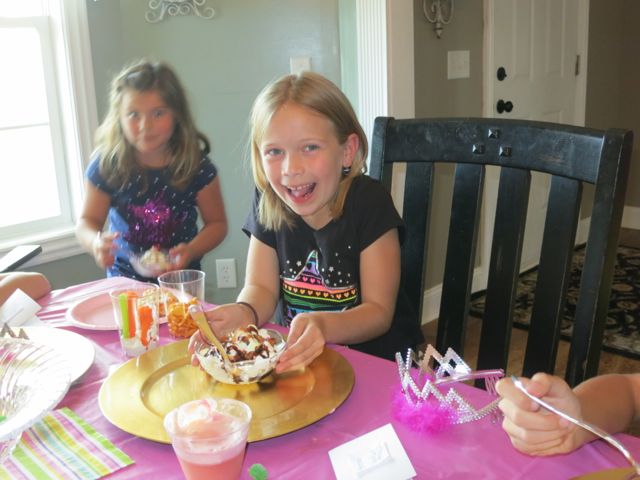 Sundae time!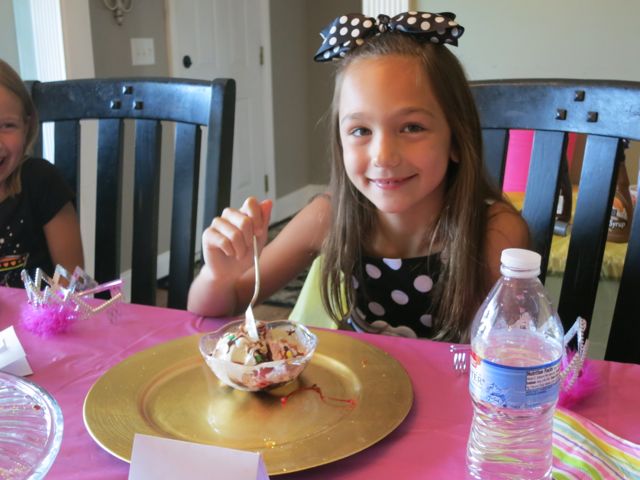 Mmmm….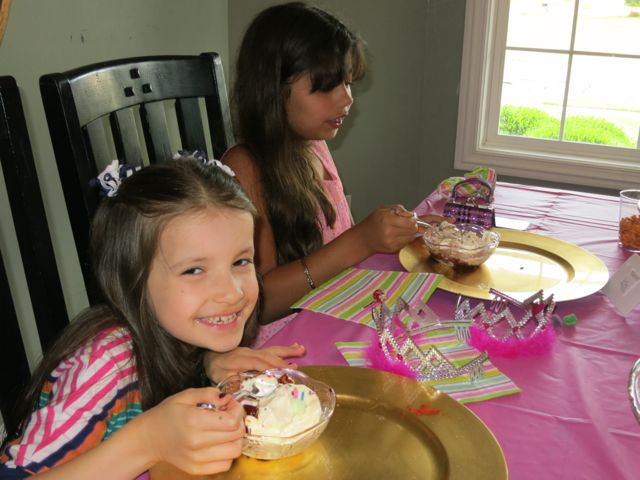 Such a cutie pie.
There doesn't have to be a special occasion…just special people. Opening your home to children will give them lasting memories. They cherish these kinds of things more than us grown- ups do 😉 Love those kiddos!