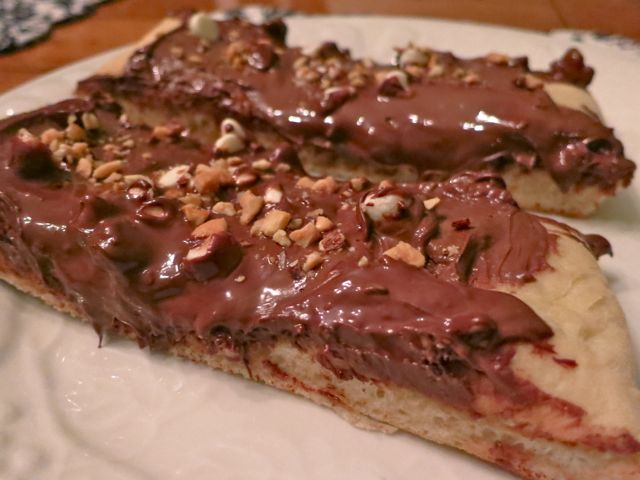 Nutella Bread Sticks: Piping hot pizza dough covered with melted Nutella, chocolate chips, and mixed nut topping then cut into rectangular slices. Best dessert under the sun.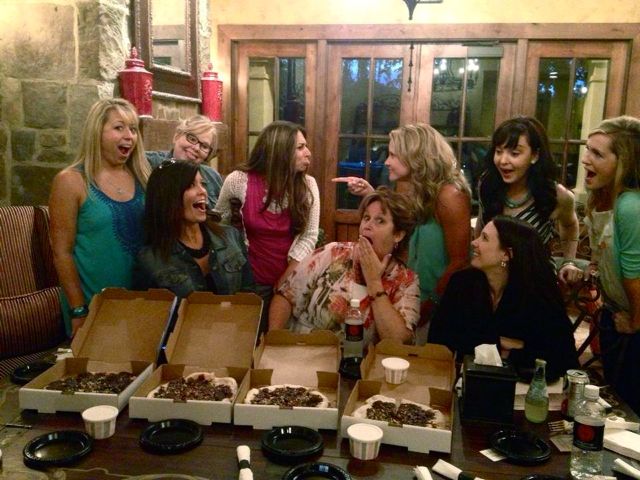 When the girls and I were at the villa for the Women Living Well Conference, we splurged and ordered their famous "Nutella Pizza". Being together was a dream come true in itself, but eating this insanely amazing dessert made our night even sweeter. The girls asked me to guess what was in this heavenly dessert, so I did and promised to try to create it at home.
This recipe is honestly just as good as the pizza we had at the villas. I made my recipe into sticks because I used a loaf of Rhodes bread dough that I had on hand- but you are more welcome to use any pizza dough and shape it into a pie instead.
Thank you for the inspiration Gervasi Villas!
*They do serve this GF at this restaurant – for a GF option at home use Udi's Pizza Crust!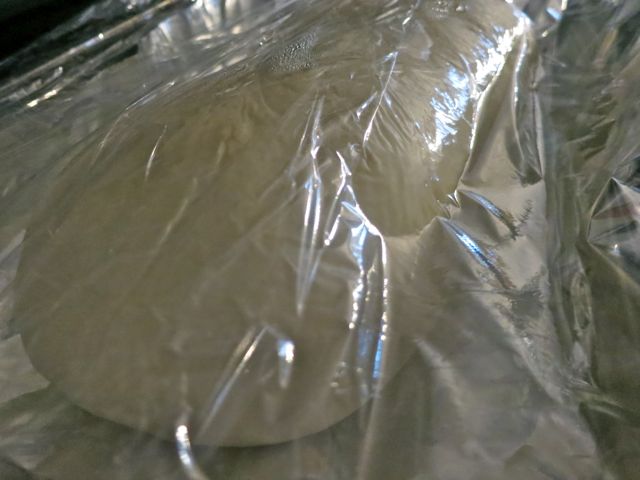 Set out 1 loaf of Rhodes frozen bread dough (they also have pizza dough), spray the top with Pam and cover with plastic wrap. Let thaw and rise about 5 hours.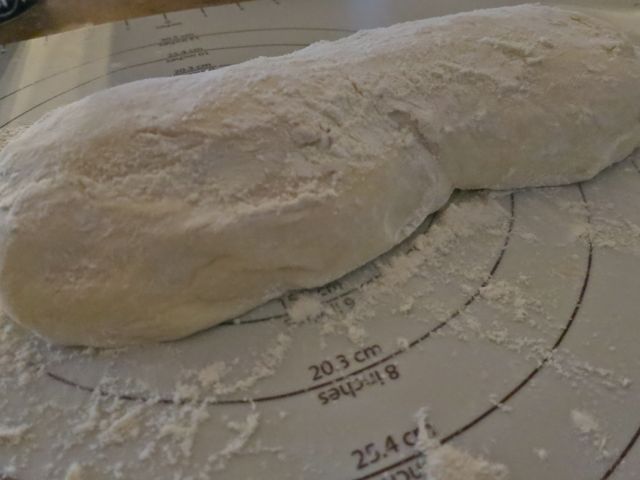 Place on a floured surface and cover with flour. Roll out like so…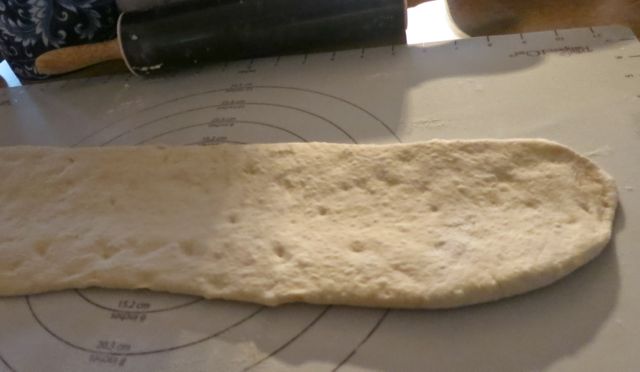 Make little indents in the dough (this will prevent it from puffing up).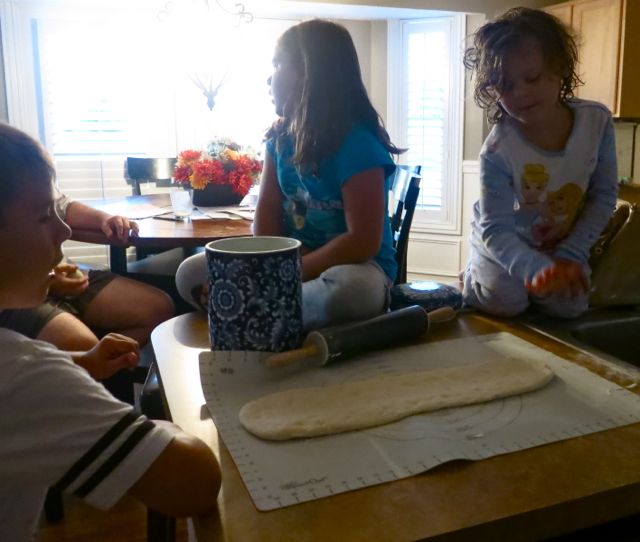 In case you ever wonder how I get my cooking and baking done "alone" (hehe)…here is a little window into my world, lol. I do a lot of cropping when I take recipe photos.
But, honestly- they are the best part.
That little guy of mine is going to be a chef one day-he is very into helping me in the kitchen. The girls are just trying to steal chocolate chips- hehehehe!!!! Ohhh, how I love each one of them.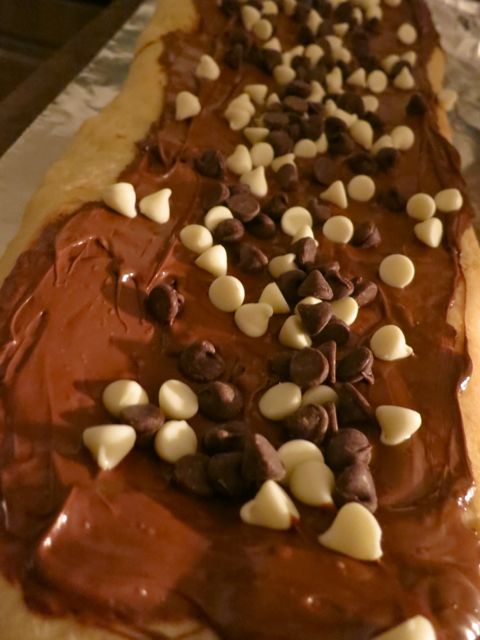 Spread Nutella topping over top. Then, sprinkle with milk and white chocolate chips. Bake in a 375 oven for 25-30 mins.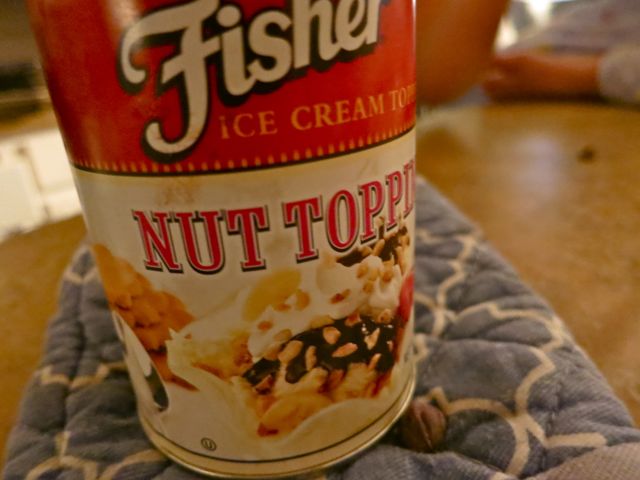 Garnish with some nut topping.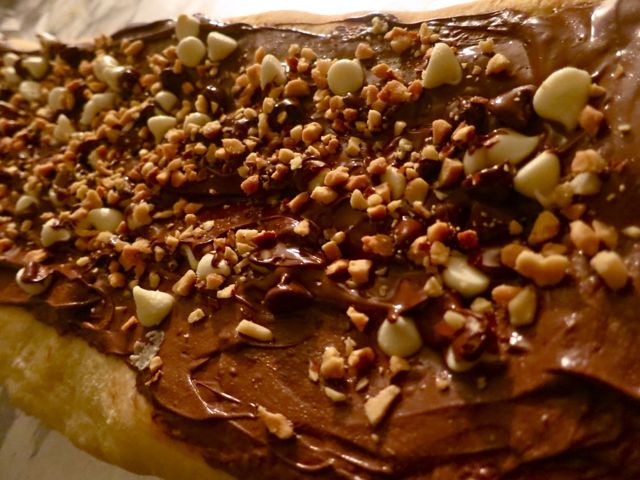 Mmmmmm….
[yumprint-recipe id='2′]