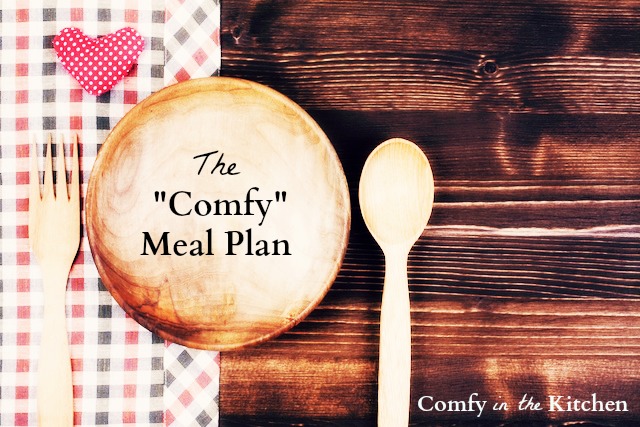 Happy Friday Ladies! I hope you all had a wonderful week of "Comfy" cooking! Here is your 4th week -wow, has it been a month?! Great job everyone! How has it been going? Please keep me posted.
Just an FYI, I added a tab above called " The Comfy Meal Plan" for your convenience.
*A comfy tip for mom's with babies…I used to make dinner during my children's nap time. I would simply make it, cover and refrigerate. When it was time for my husband to come home, I would warm everything up and serve. It helped me to not be so frazzled in the evenings and clean up was done!
*Click below for your FREE PDF