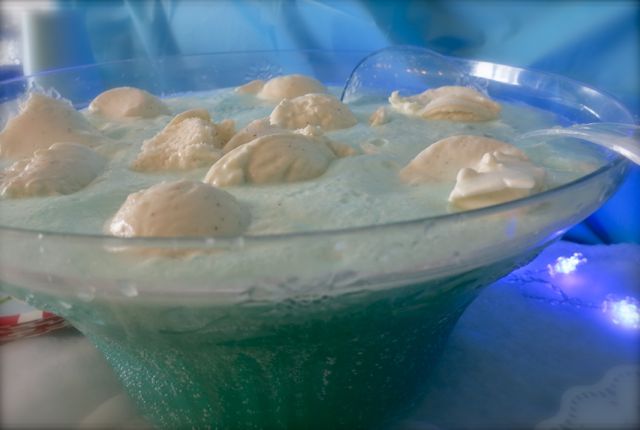 We just finished cleaning up after our "Middlest's" 8th birthday. By request, she asked to have a "Winter Wonderland" themed birthday party. I typically make party punch with red fruit punch, however I saw BLUE Hawaiian punch at Marcs and thought "hot dog!" wouldn't THAT be FUN! So, here we have it…."Winter Wonderland" punch with snowballs on top….it was a hit! A great addition to a Christmas party and/or boy baby shower!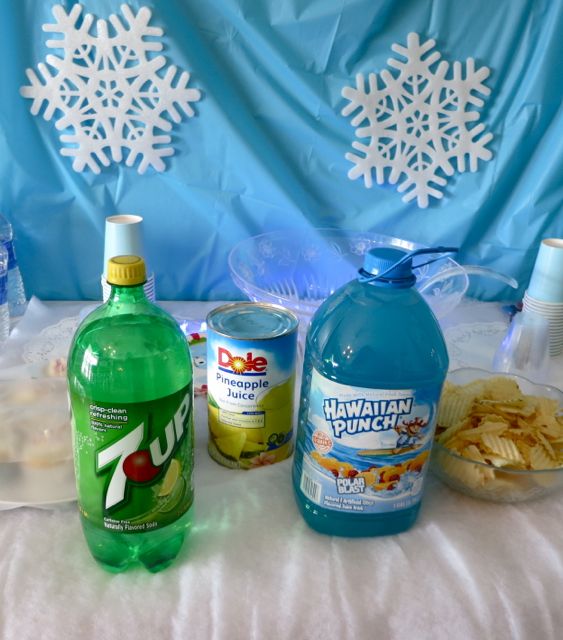 1 large container of blue Hawaiian punch, 1 (2 liter) of 7 up and 2 cups of pineapple juice.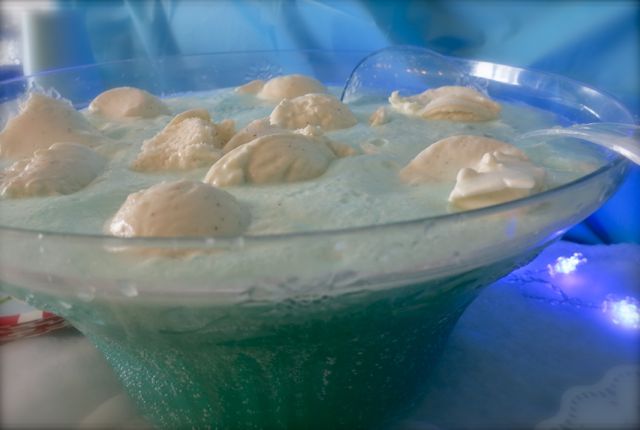 Combine those ingredients into a large punch bowl (you can find some great punch bowls on Amazon, I suggest purchasing a plastic punch bowl like this one for children's parties). Then scoop 1 carton of vanilla ice cream to serve as your "snow balls".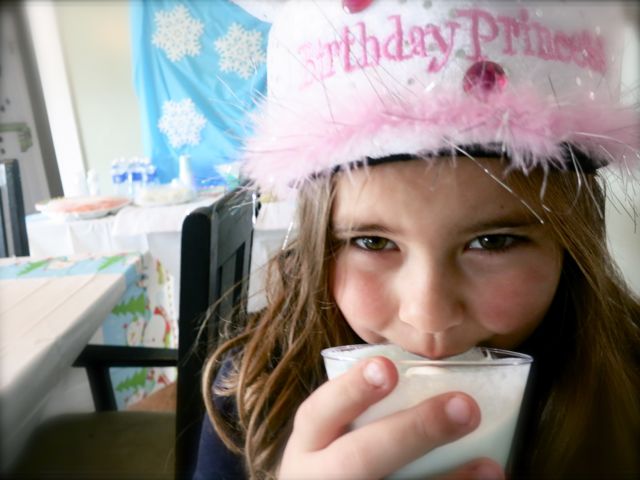 ….add those ingredients together and get one "Happy Birthday Princess".
Blue Party Punch (with snow!)
Ingredients
1 large container of blue Hawaiian punch
1 2 liter of 7up
2 cups pineapple juice
vanilla ice cream for snow
Instructions
Mix together the first 3 ingredients in a large punch bowl
Add scoops of vanilla ice cream for snow
Notes
Depending on the blue you are looking for, you may want to add more or less pineapple juice. The more you add, the more "teal" in color you will get. The less you add the more "blue". If you want a very blue punch, omit the pineapple juice. It does give it a great tang, but if color is what you are going for- no worries at all, it still tastes great.
*This post contains affiliate links. If there is a purchase made through Amazon through one of these links, I will receive compensation.