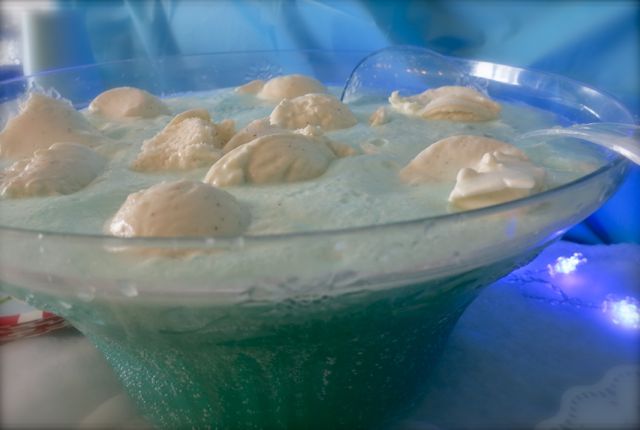 We just finished cleaning up after our "Middlest's" 8th birthday. By request, she asked to have a "Winter Wonderland" themed birthday party. I typically make party punch with red fruit punch, however I saw BLUE Hawaiian punch at Marcs and thought "hot dog!" wouldn't THAT be FUN! So, here we have it…."Winter Wonderland" punch with snowballs on top….it was a hit! A great addition to a Christmas party and/or boy baby shower!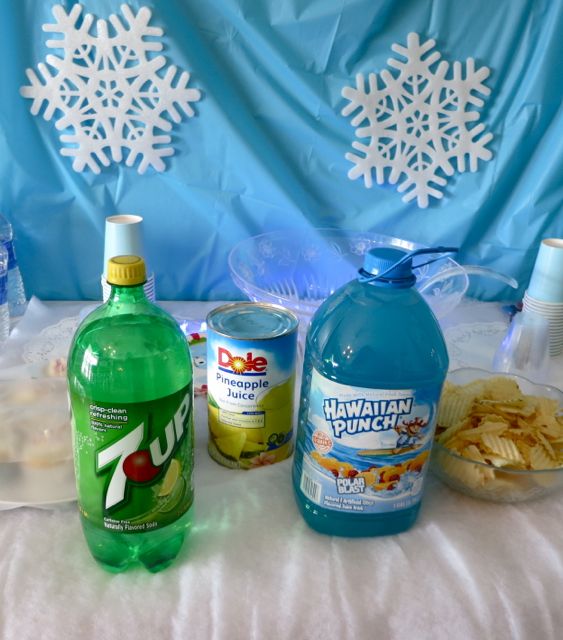 1 large container of blue Hawaiian punch, 1 (2 liter) of 7 up and 2 cups of pineapple juice.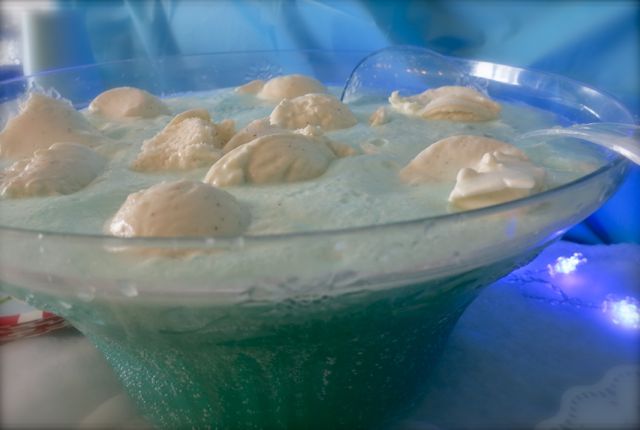 1 carton of vanilla ice cream; scooped.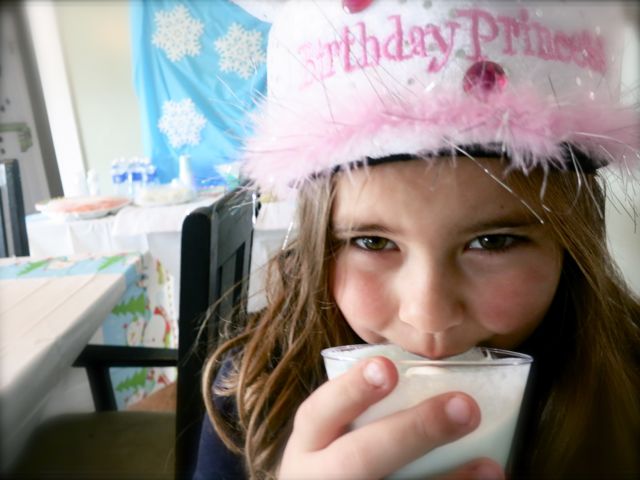 ….add those ingredients together and get one "Happy Birthday Princess".
Blue Party Punch with Snow Balls
2013-12-01 18:28:13
Serves 20
Ingredients
1 large blue Hawaiian Punch
1 (2 liter) 7-up
2 cups pineapple juice
1 carton vanilla ice cream; scooped
Instructions
Stir together punch, 7-up and pineapple juice.
Add scoops of vanilla ice cream on top.
Notes
You can make an ice ring out of punch or water by freezing it in a soft round jell-o mold.
Comfy in the Kitchen http://comfyinthekitchen.com/