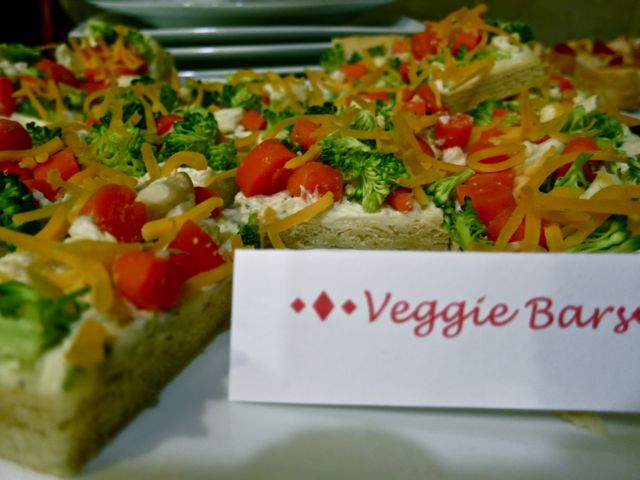 My friend Katina hostesses an annual ornament exchange with all of us girlfriends. It's always such a great time with friends, food and fun! Here is one of her many delicious appetizers I wanted to showcase- it would make a great New Year's Eve appetizer too! Enjoy!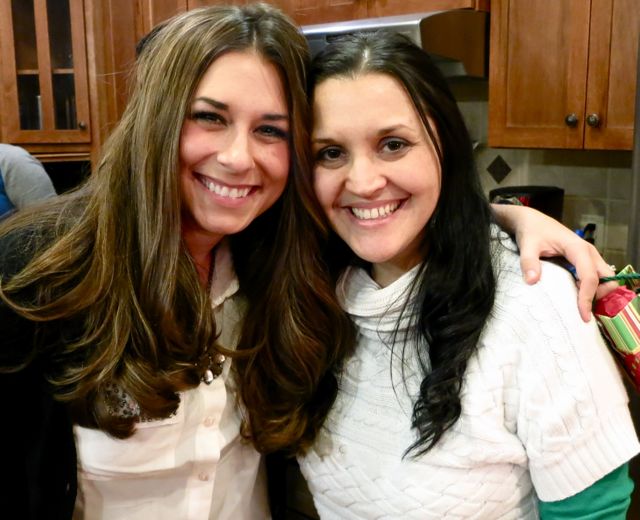 Thank you Katina!!
Easy Veggie Bars
2013-12-28 16:00:48
Serves 10
Ingredients
2 containers pillsbury cresent rolls
1 (8 oz) pkg softened cream cheese
1 pkg. hidden valley ranch dressing packet
1 cup mayo
3/4 cup each: broccoli, cauliflower
tomatoes, carrots, and/or any other raw veggies you desire
1 cup freshly grated cheddar cheese
Instructions
Preheat oven to 350
Roll out crescent rolls onto greased cookie sheet and press seams together so it looks like one sheet of dough.
Bake for appx 10-12 mins until done.
Blend cream cheese, ranch dressing packet and mayo together.
When crust is cooled spread mixture over top.
Sprinkle with cheese and veggies.
Refrigerate until ready to serve.
Comfy in the Kitchen http://comfyinthekitchen.com/