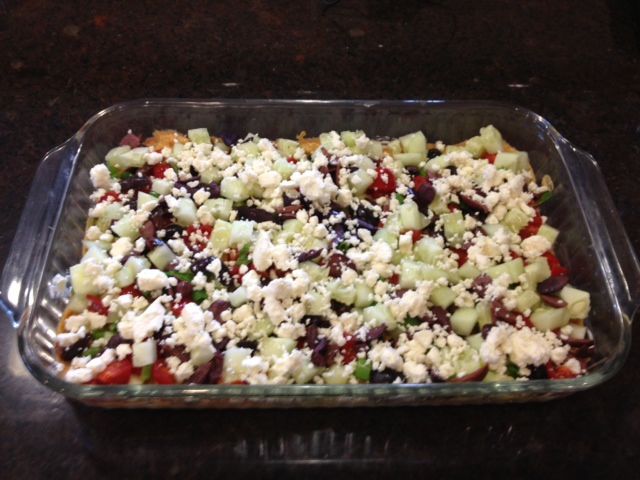 My friend Katina makes the BEST Greek Dip EVER! She graciously hostesses an annual ornament exchange that I've been blessed to attend for years now. I always…always….look forward to this dip (and "stealing" any ornament with a birdie on it, lol).
Thank you for sharing this delicious recipe, Katina! Mmmmm….I cannot get enough of it!
*GF use tortilla chips!
From left to right- Me, Katina, Kimmy, and Courtney! What a fun night!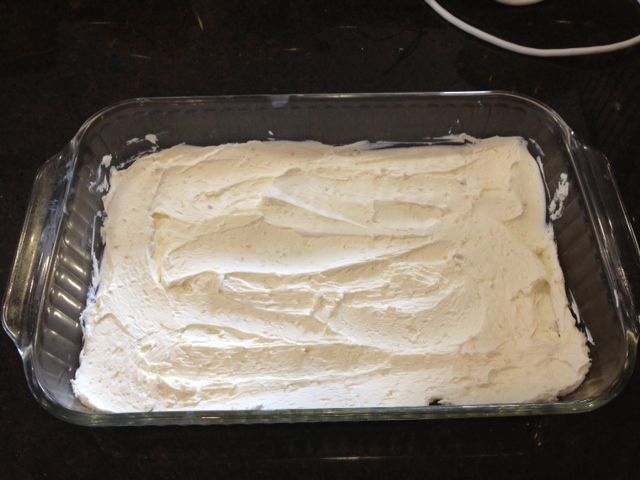 With a mixer combine 2- 8 oz packages of cream cheese, 3 tsp of minced garlic, & 4 tsp of lemon juice. Spread in a 9×12 dish.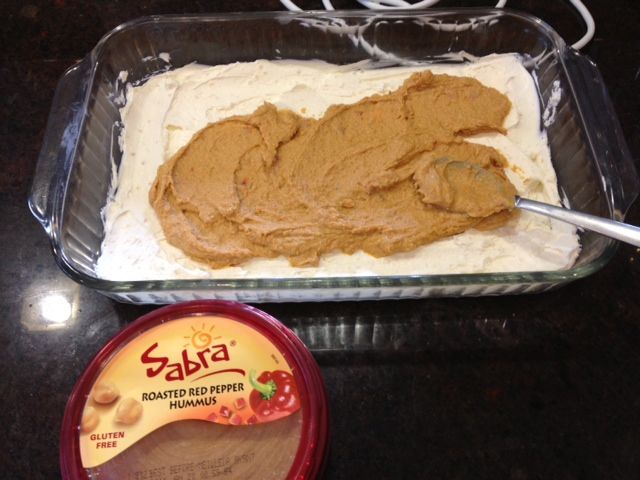 Then spread 2 cups of hummus (I used roasted red pepper hummus).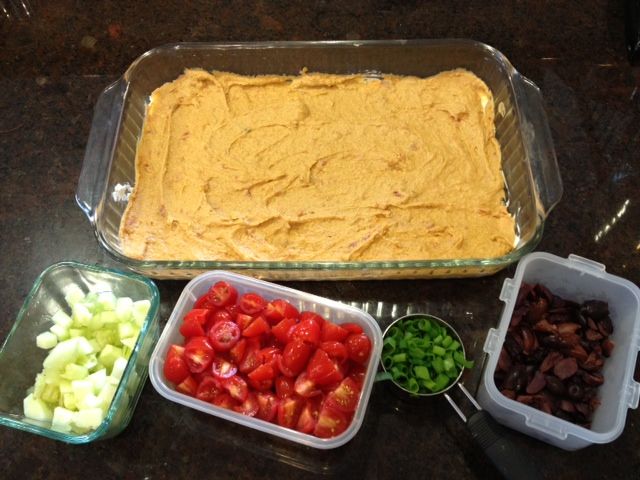 Layer 1 cup diced cucumbers, 1 cup diced tomatoes, 1 cup chopped kalamata olives, & 1/2 cup chopped green onions.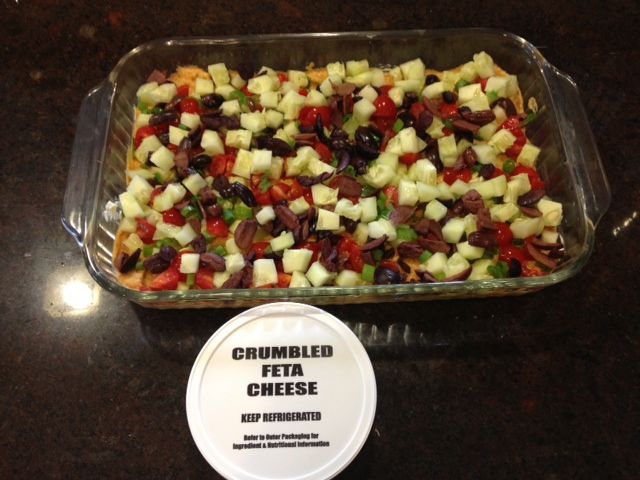 Top with one container of crumbled Feta cheese.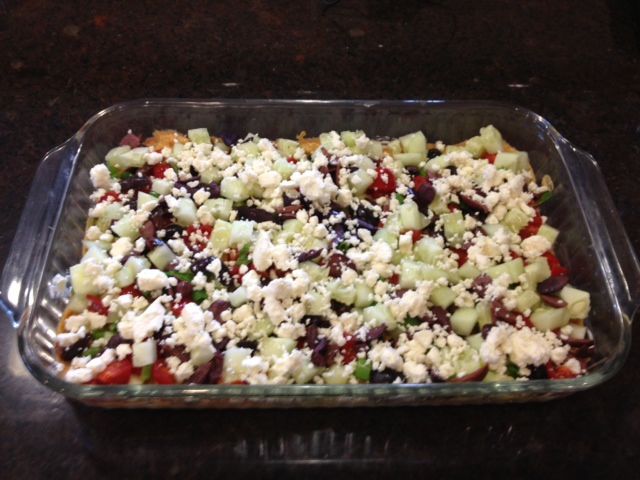 Chill for 2 hours & serve with Pita chips.
Ahhhh…….this is goood.
[yumprint-recipe id='7′]