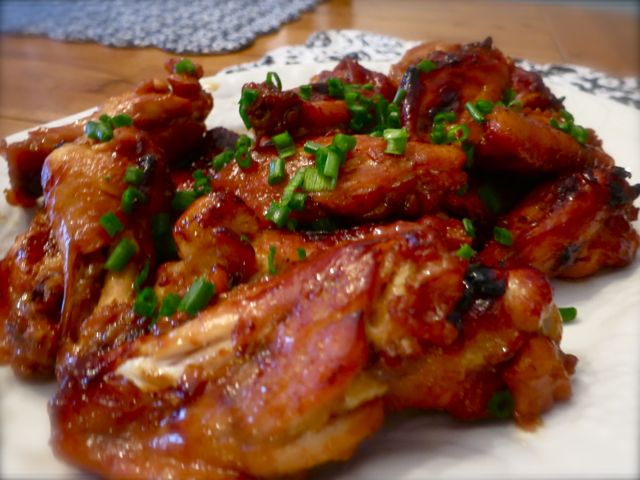 Ahhhh wings. For some reason, they are a "big deal" in this house. Watching "the game" and eating wings go hand in hand. I don't know about you, but there are times I get very disappointed by the wings I purchase from a pizza shop. They're not cheap and at times, they are a little on the puny side. Here's a great recipe that will be sure to please the sport's fans in your home-I know I get plenty of cheers when these come out of the oven!
Serve with celery, ranch and/or blue cheese. They're finger licking good, so hold the napkins! Enjoy.
*Use GF soy sauce for a GF appetizer!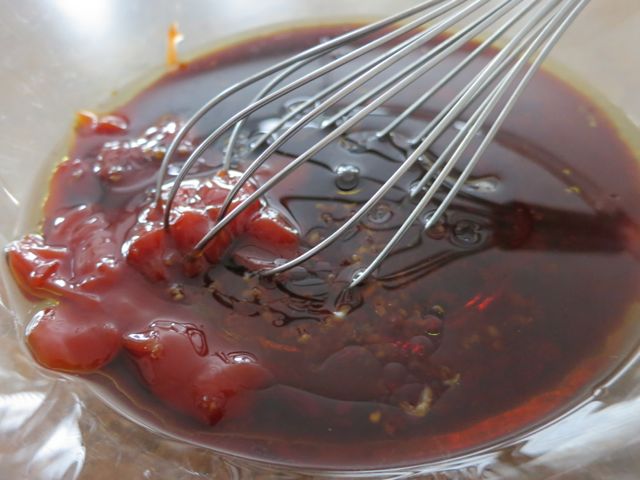 In a medium bowl  mix ketchup, soy sauce, garlic, ginger, vinegar, brown sugar and oil.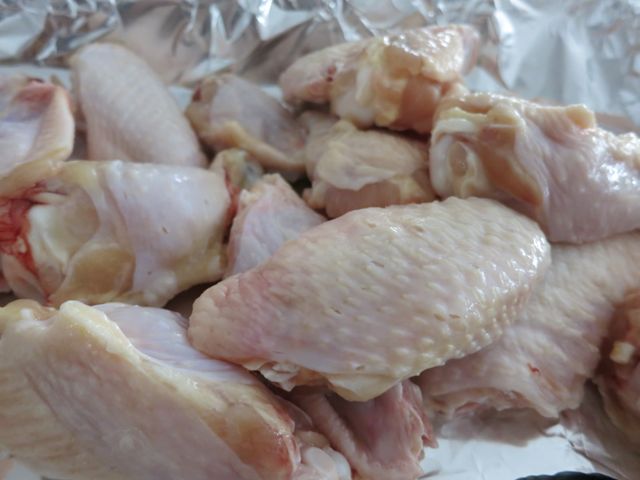 Place 2 dozen wings in a 9×13 pan.
( I used foil for easy clean-up but you certainly don't have to if you don't want).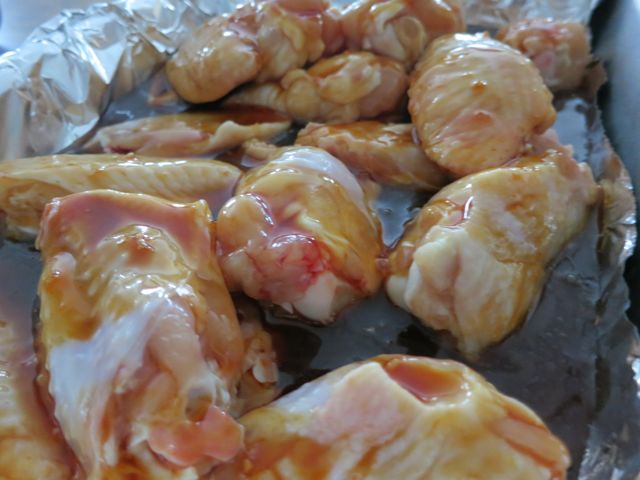 Pour sauce over top and bake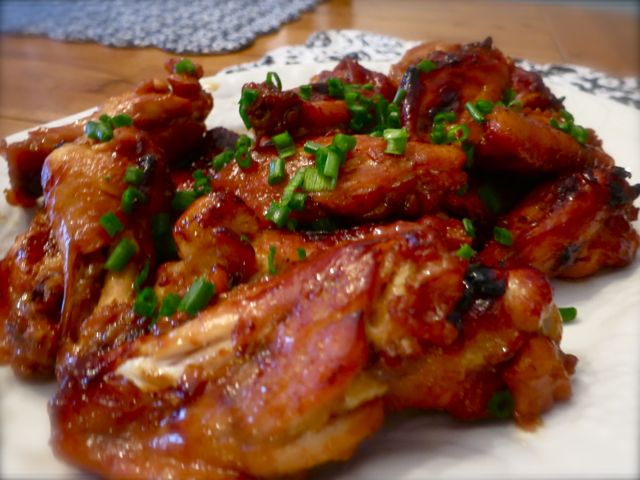 Top with green onions and serve with your choice of dipping sauce! Mmmmmm…..
EASY Teriyaki Chicken Wings
Ingredients
24 wings
½ cup ketchup
1½ cups soy sauce
¼ cup brown sugar
1 tsp minced garlic
½ tsp minced ginger
3 Tbsp white vinegar
3 Tbsp oil
green onions as garnish
Instructions
Preheat oven to 375
Mix sauce ingredients in a medium bowl
Add wings to a 9x13 pan- I line mine with foil for easy clean up
Pour sauce over top and bake for approximately 30-40 mins until done.