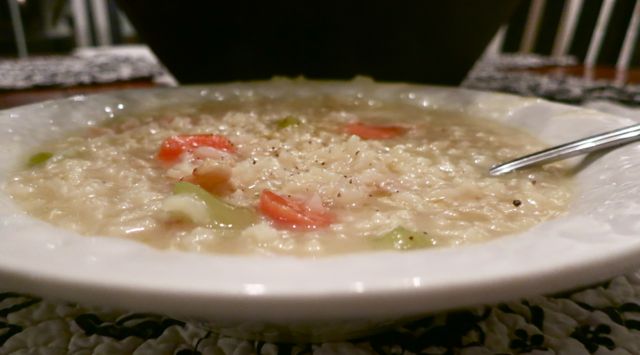 For those of you who follow on Facebook , you know that my family has been battling quite a fews seasonal bugs over the past couple of weeks. Yesterday was the day all of us Mama's dread… Being sick, taking care of sick children. Ohhh…that's the hardest, isn't it?
One thing my mom always made for me when I was sick as a child (along side of toast and hot tea) was chicken and rice soup. Last night, I didn't have it in me to go all-out, so I cheated a bit. By using a roaster chicken and canned broth, I took a ton of time off of a traditionally made chicken soup.
This soup was so delicious and was the only thing that the kiddos would yesterday.
*GF option noted below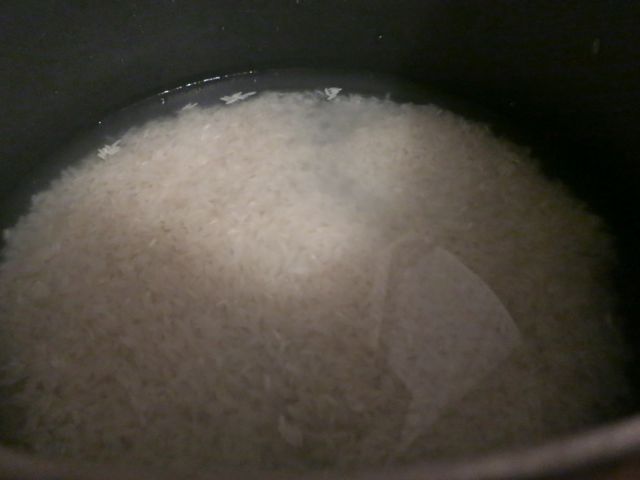 Make your rice according to package directions. I use stovetop rice rather than instant- it's definitely worth the extra 10 mins. Set it aside.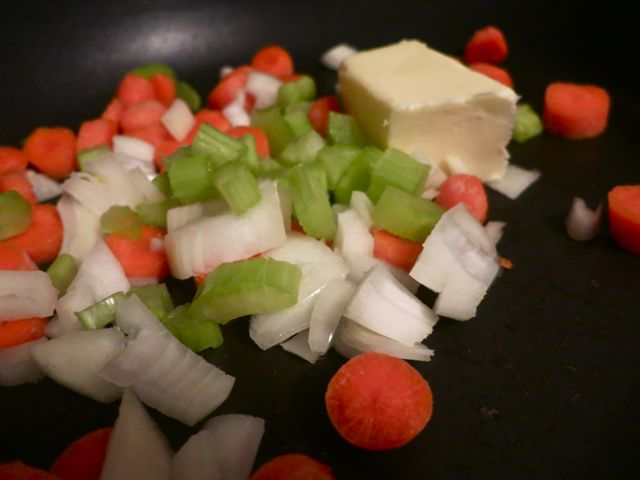 Saute chopped carrots, onions, and celery in butter.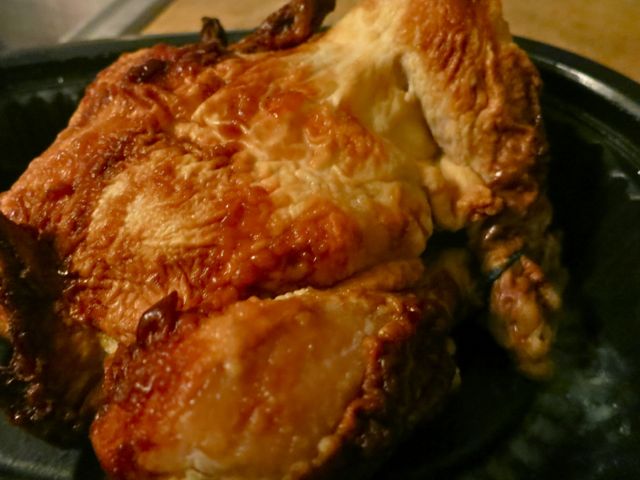 I always have a pre-roasted chicken on hand. These go for about $5-$6 at your grocer's deli area. They come in handy for soups, tacos, or just slicing and serving with a potato and veggie.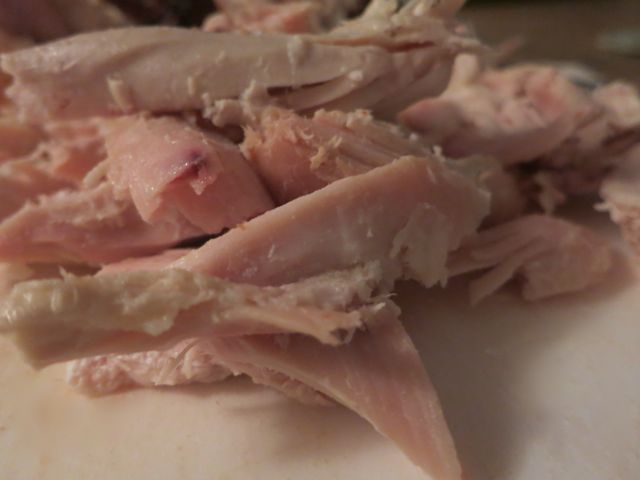 Tear pieces of the chicken away from the bone like so. Be careful not to include fat, bones, or skin.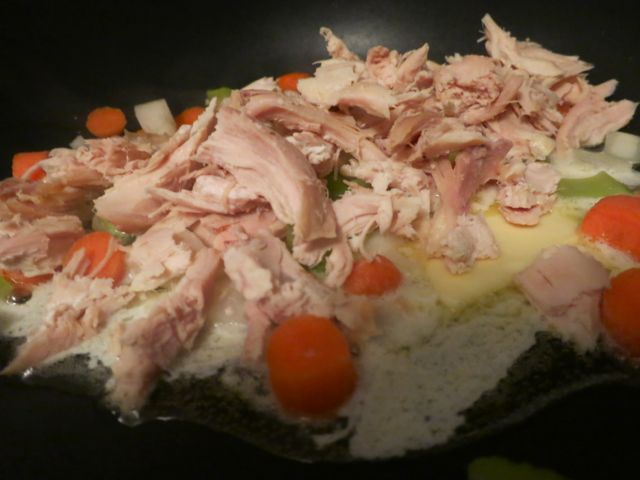 Sauté chicken for 2 mins in the veggies.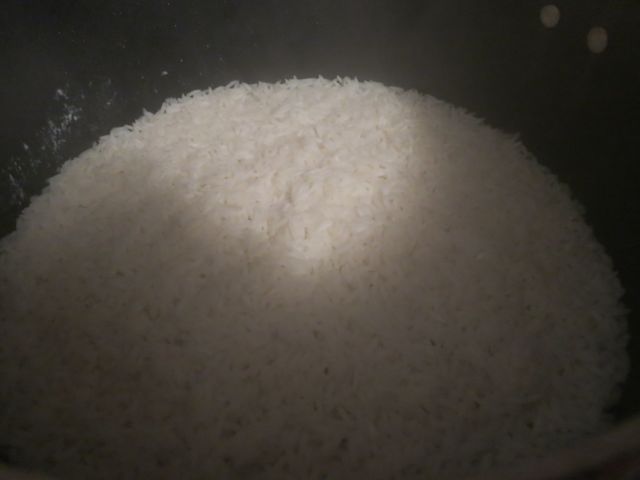 Your cooked rice awaits…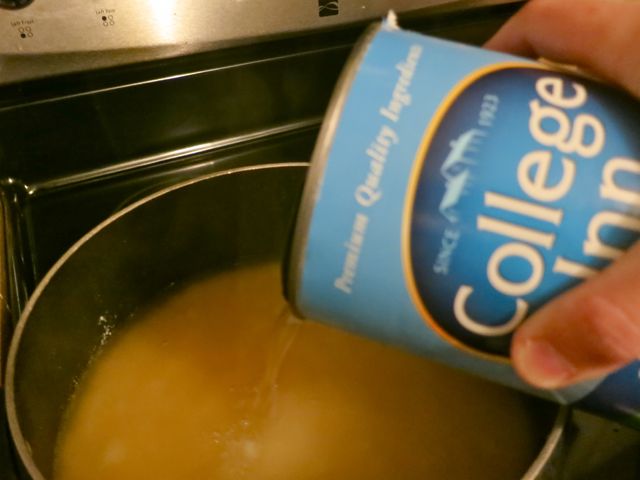 Add 2 large cans of chicken broth to your rice.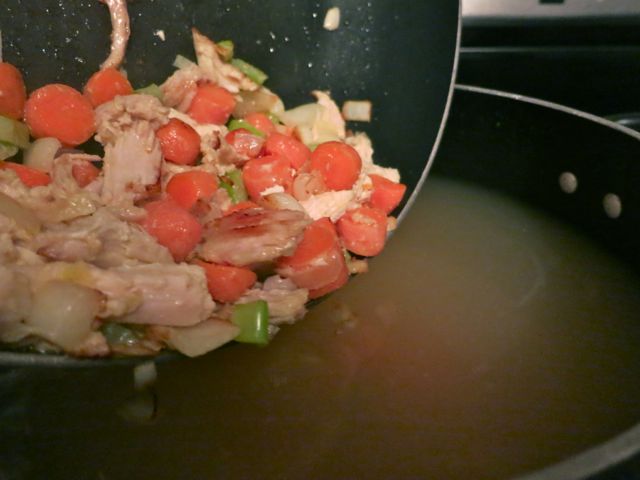 Then add your sautéed veggies and chicken.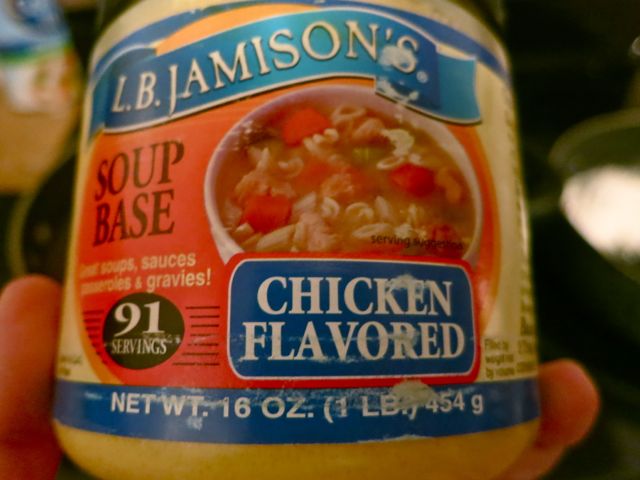 For added flavor I always…I mean always…add this very soup base. I'm not a fan of bouillon cubes and/or granules.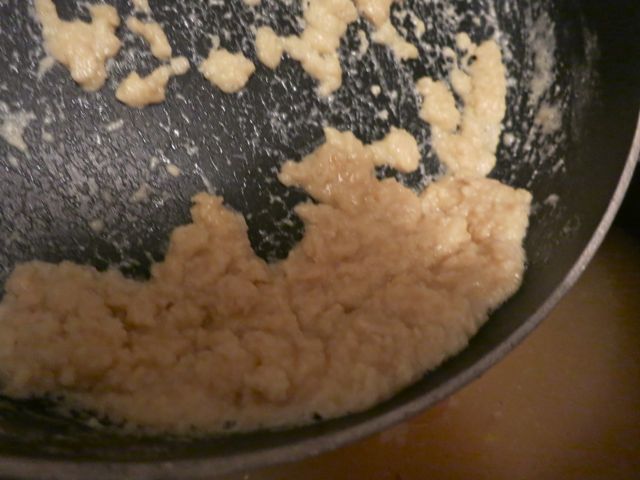 Make a roux with butter, flour and some of your chicken broth. Add it to your soup as a thickening agent.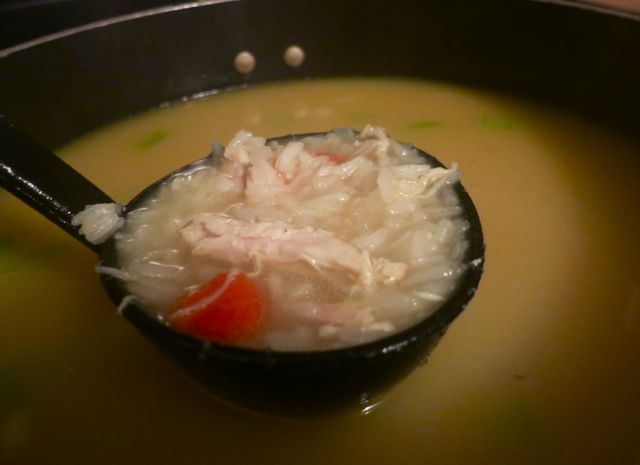 Cover and let simmer for approximately 10 mins. Stir well.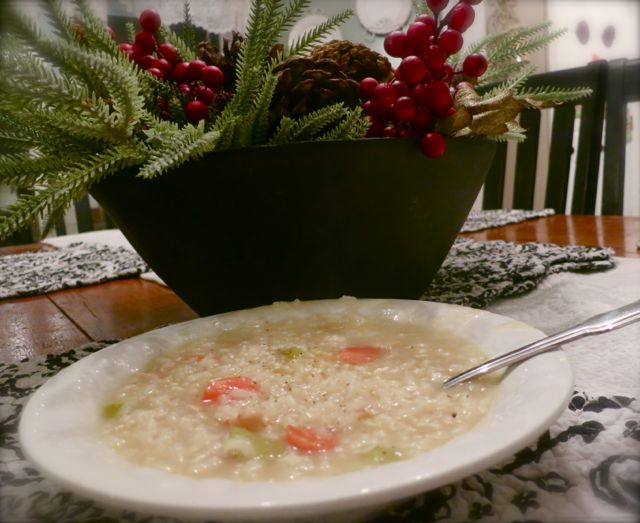 Mmmmm….nothing tasted better on a day where tummies were grumbling. Enjoy!
[yumprint-recipe id='10']