One of 2014's wedding cake trends: The absolutely stunning "Naked Cake".
Ahhh, I just love a wedding. The purpose, the excitement, supportive family and friends, the beautiful gowns, handsome tuxedos, laughter, tears, and delicious meals (not to mention cake!).
Today, I have a special guest, Halee Gallagher. She's here to tell us about what wedding cakes are "up and coming" in 2014.
Halee says:
"Close your eyes and think about weddings – your mind most likely jumps immediately to dresses, flowers and dramatic cakes with multiple layers and intricate designs. Yes, these towering desserts are the true stars of the reception, second only to the bride and groom. Just like different bridal gowns have different popular themes from one year to the next, wedding cake designs are subject to trends. Below are some details to look out for in 2014!
Metallic colored cakes were popular in 2013 and will stick around this year as well. Some will have just one layer in a metallic color such as gold or silver, while others will feature entire, shiny exteriors. Some may choose to have metallic accents on their cake, such as fabulous gold leaves or sophisticated silver beads. Metallic colors on wedding cakes look ultra-glamorous and are always a favorite because of their elegance; this look works well with art deco décor, as well as quirky, contemporary looks.
A quirky trend which has been seen before is to have the wedding dress and cake mirror one another. This option is especially apt for Great Gatsby styled events, as every detail of the décor should reflect the era's opulence. You can incorporate pearls, peacock feathers, gems, bows, fabrics and more into the motif; for inspiration, check out the vintage inspired wedding dresses of David's Bridal and Demetrios.

The elegant "Ombre Cake"
Ombre colored cakes will be a huge hit in 2014. This particular wedding cake style showcases a bold, bright color at the base of the cake that gradually fades to very light color at the top. Some are covered in fondant, some have a ruffled frosting look, and you might even see a plain colored cake with a trail of ombre colored flowers. These eye-catching/fun cakes typically feature the main hue of the wedding theme, and are well-suited for summery outdoor weddings, due to the cheerful use of color.
For rustic weddings, naked cakes have become extremely popular. This particular style does not feature the traditional outer layer of frosting, instead relying upon the batter's natural hue to create a charmingly minimalistic aesthetic. Naked cakes are typically topped with fruits, nuts, sauces or fresh flowers making it simple, yet breath taking.
The gorgeous "Nature Inspired Cake"
Many brides will be choosing nature-inspired wedding cakes this year. These deserts feature elements found in the great outdoors such as twigs, leaves, birds' nests, and pine cones, as well as ocean-themed touches like sea shells. For an added rustic touch, the cakes are sometimes placed on a natural cut piece of tree trunk instead of the typical stand. While this specific design is obvious appropriate in an outdoor function, it can also be used to strategically bring natural charm to an indoor wedding.
Thank you so much, Halee! It looks as though 2014 will have some beautiful weddings.
Speaking of weddings….I was recently blessed to be a part of one of my dearest friend's. Here are some photos. Her wedding (and cake) was absolutely gorgeous too…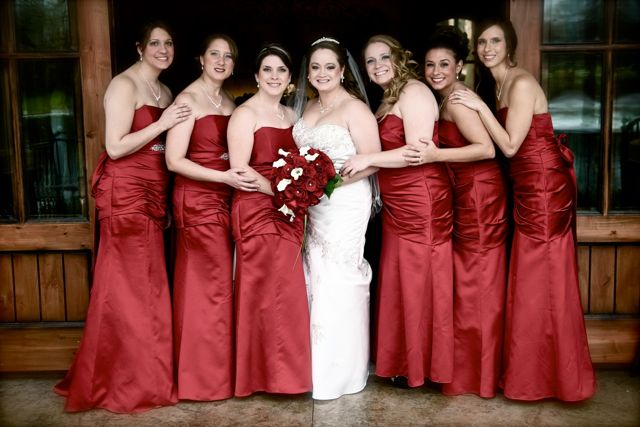 A beautiful bride and beautiful gowns!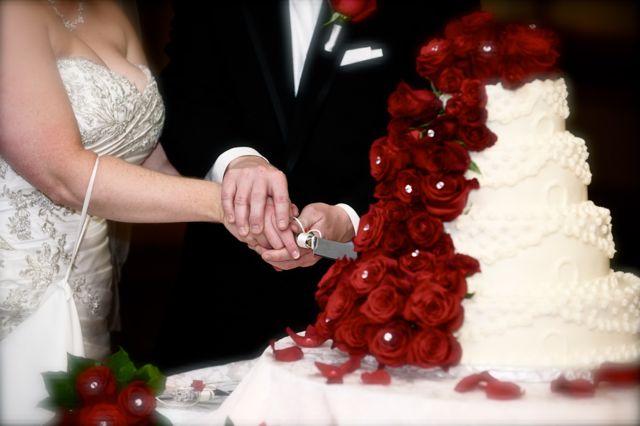 So beautiful…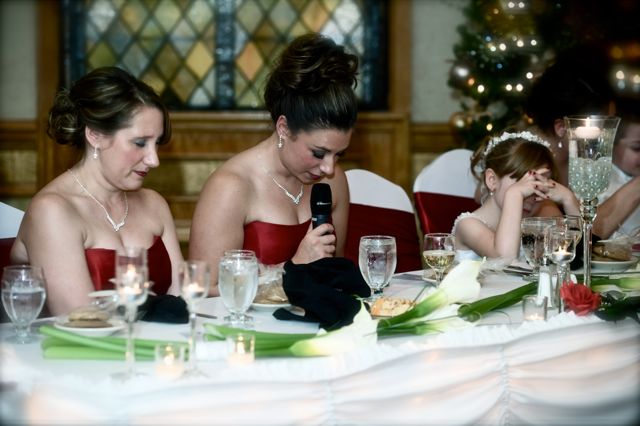 I was so honored to pray over their marriage. I love them both so much!!!
*Please share this post with the love birds in your life!