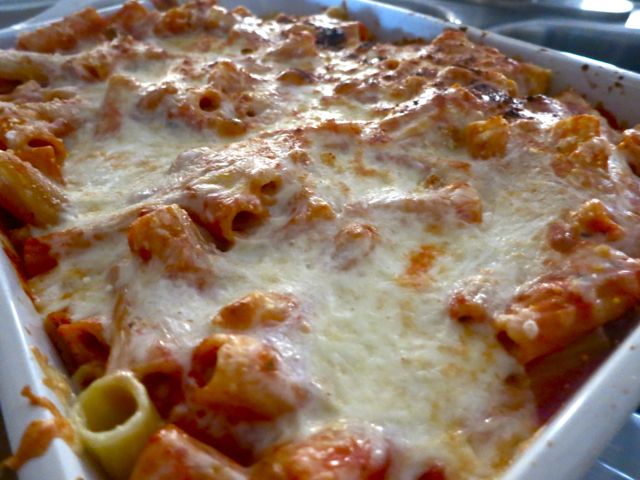 Mmmm….a delicious and easy dinner, what can be better? I recommend using freshly shredded mozzarella cheese as opposed to the bagged stuff….its much creamier.  
GF: Use GF rice noodles (rigatoni or penne)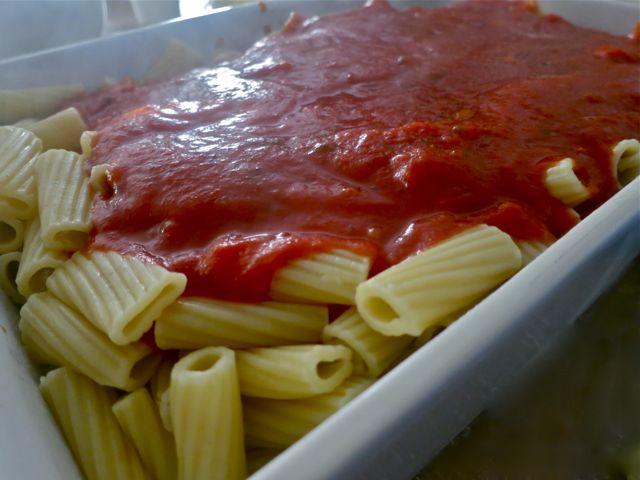 In a 9×13 pan, combine 2 (16 oz) boxes of boiled rigatoni noodles and 1 batch of Grandma Ruth's spaghetti sauce (you may use 2 jars of pre-made sauce if desired/in a hurry).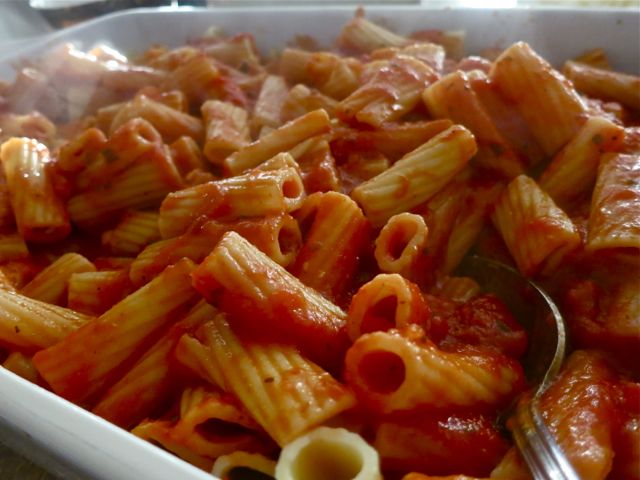 Mix well. 
Cover with freshly shredded Mozzarella cheese, parmesan cheese, and garlic powder.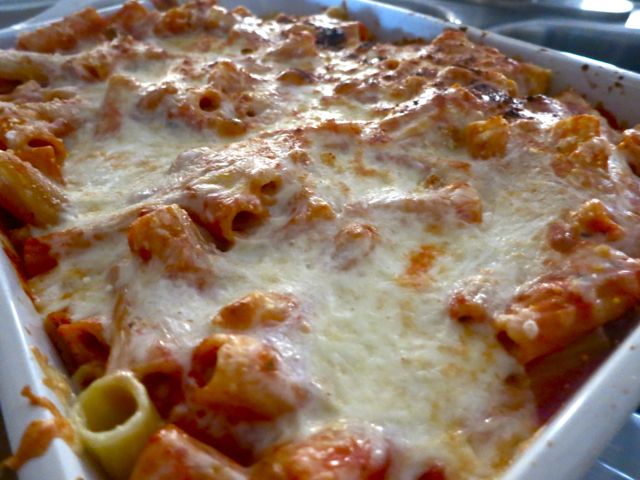 Cover with foil and bake at 375 for 20 mins, uncover and broil on high for 3 minutes.
Easy Baked Rigatoni
Ingredients
2 (16 oz) boxes Rigatoni noodles (boiled and drained)
1 batch Grandma Ruth's Spaghetti sauce (or 2 jars pre-made sauce)
4 cups freshly shredded Mozzarella cheese
¼ cup Parmesan Cheese
Garlic powder (to liking)
Instructions
Pre-heat oven to 375
Combine sauce and cooked noodles in a 9x13 pan, stir.
Cover with cheese.
Cover with foil and bake for 20 mins.
Turn broiler onto high heat and broil for 3 minutes until lightly browned.
Serve hot out of the oven with a salad and crusty bread.