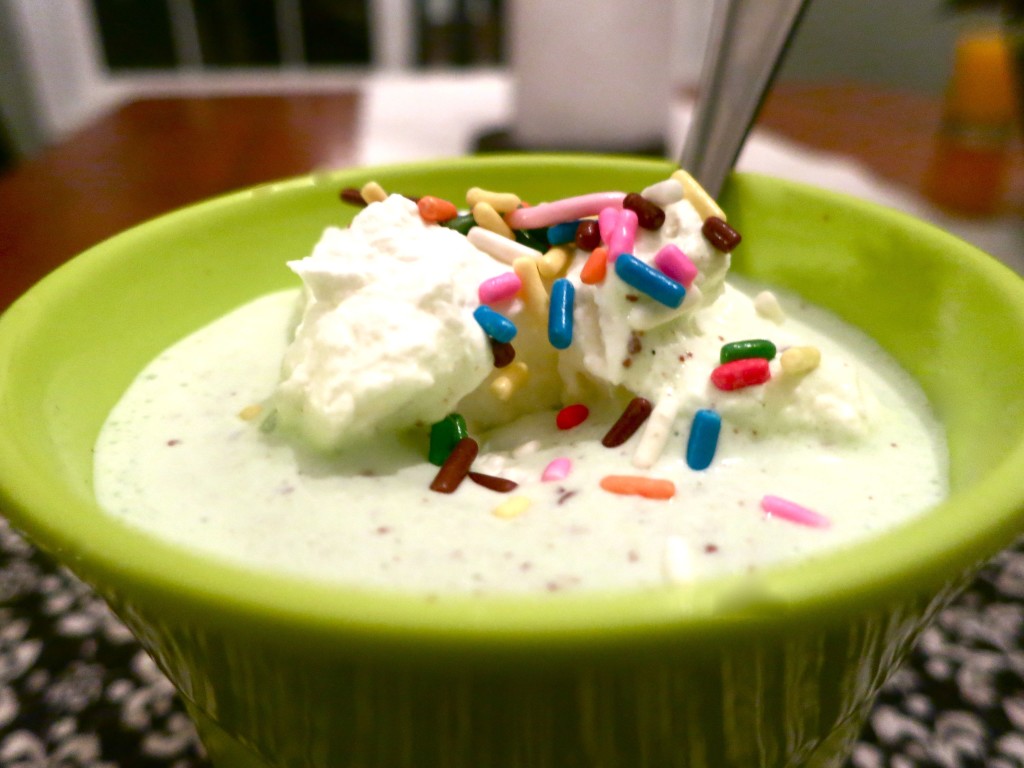 One of my favorite childhood milkshakes is the beloved "Shamrock" shake they sell at McDonalds. It had been years since I tried one, and for some reason when I got the urge to try it again,  it just didn't taste the same as I remembered? So, the kiddos and I decided to try our version.
*I used mint chocolate chip ice-cream so I didn't have to buy mint flavoring. After all, I'd only use it for this one recipe.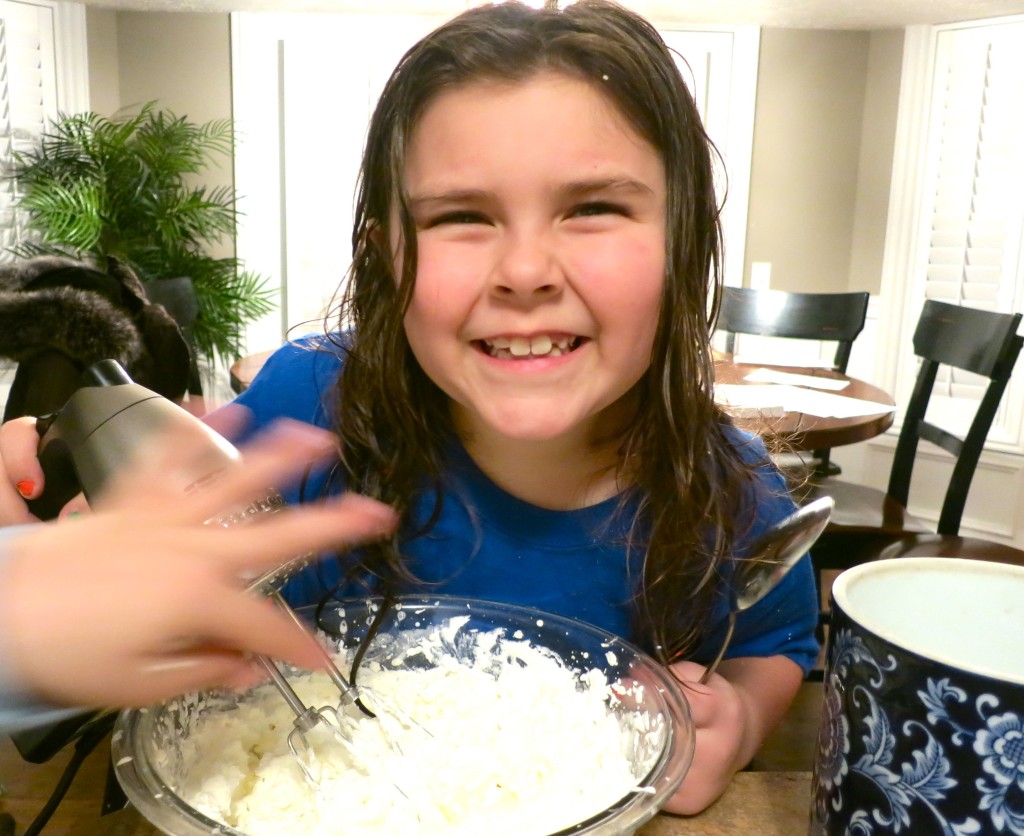 While I was making the shakes, Sis was busy whipping the heavy cream. Big brother was busy sneaking a taste. It just so happened to be before she added the sugar, lol.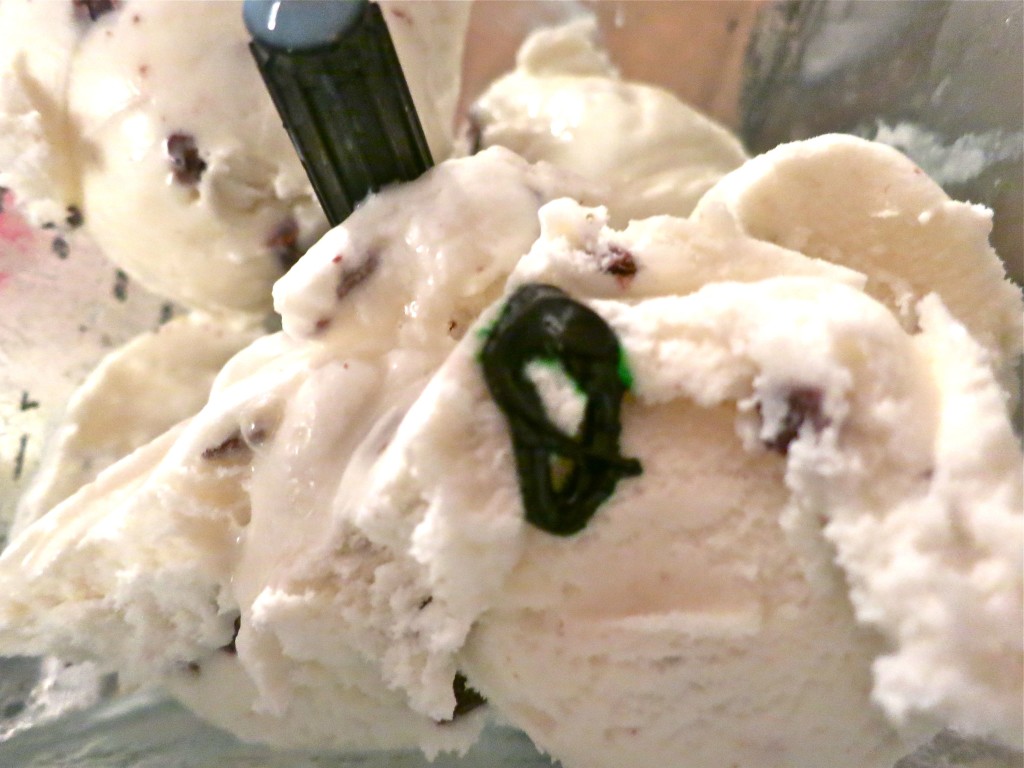 In a blender (I love my Ninja!) add Mint Chocolate Chip ice cream, milk, and green food coloring to your liking.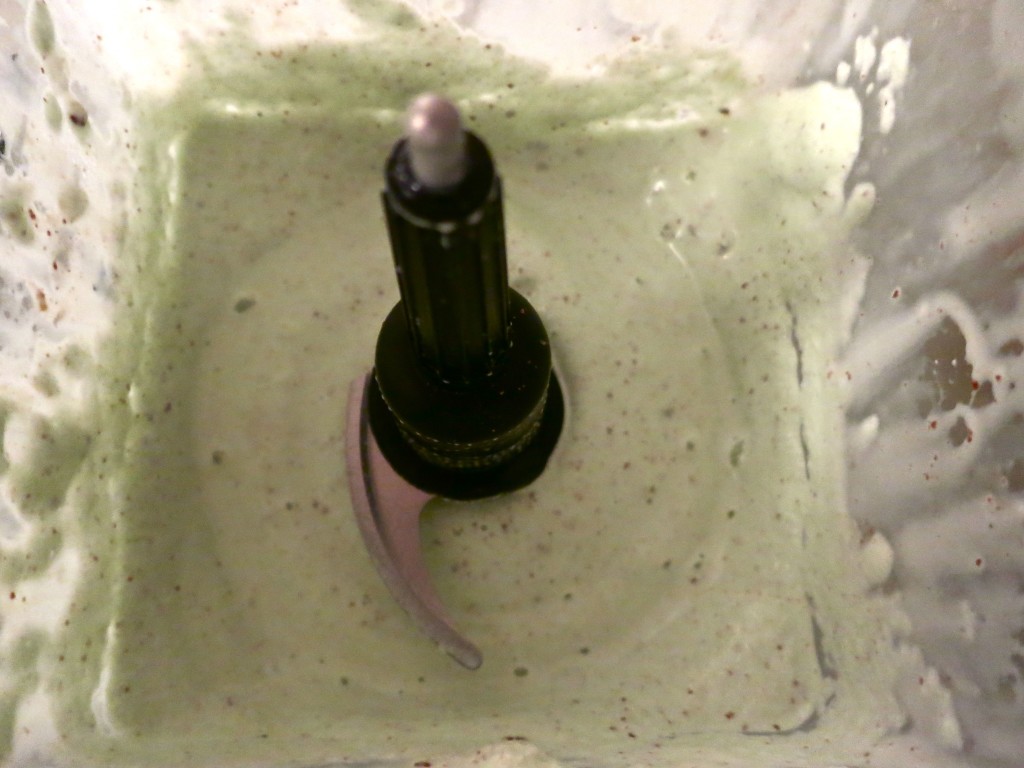 Blend well!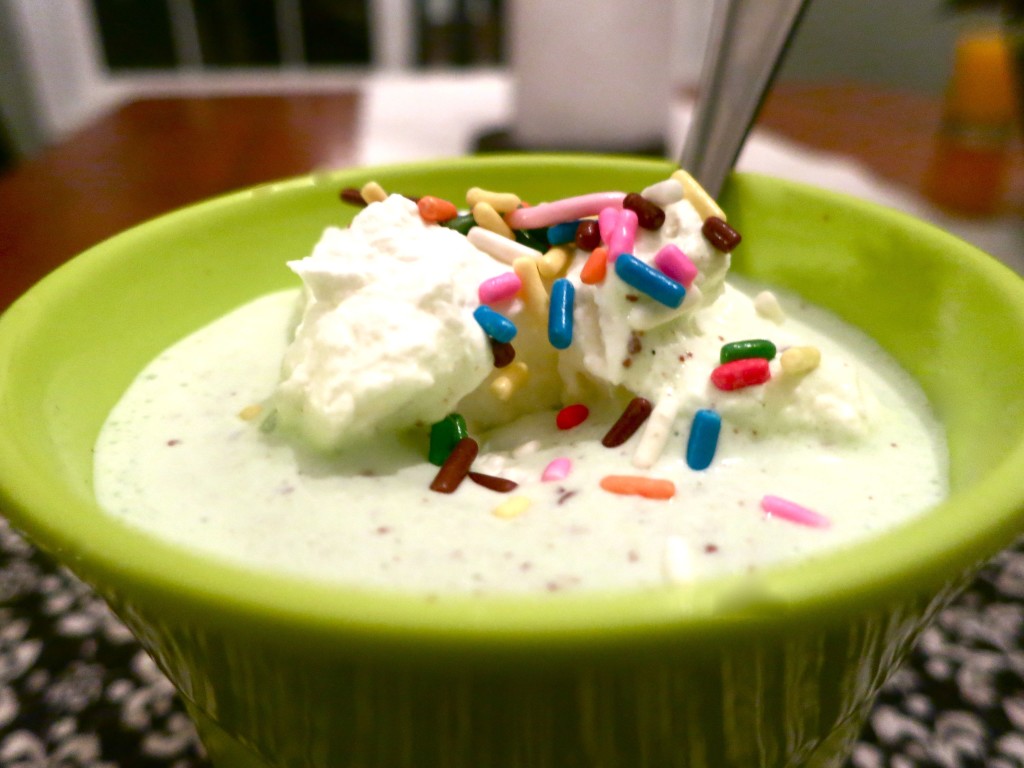 Top with whipped cream and rainbow sprinkles! 
Happy St. Patty's Day! 
Easy Shamrock Shakes
Ingredients
6 cups mint chocolate chip ice-cream
2 cups milk
green food coloring (to your liking-the more you add, the greener it will be)
Whipped cream
Sprinkles
Instructions
Blend together ice-cream, milk and food coloring.
Top with whipped cream and sprinkles. Enjoy!