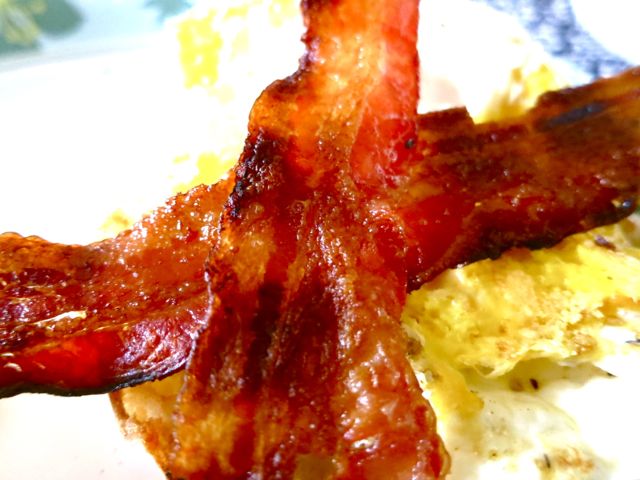 Hi Ladies! We have our VERY FIRST guest post by a….Dad! Horray!!!!
Do I have any other dads out there cooking? If so, wohoo!!! I'm training up my son to be "comfy in the kitchen" as well. That's just wonderful- LOVE it.
My friend Matt Bailey has helped me with my blog this past year- his sweet wife Stacey suggested he give me a pointer on bacon. I took his advice, and as usual- he was right on 🙂
Matt says:
Janelle,
Stacey said that I should recommend my method of frying bacon, as she read that you were fryin' it up in a pan….
 I'm not exactly sure where I got this from, but I've been doing for well over 20 years. I use a cookie sheet covered in foil, with a cooling rack placed on top.  I lay out the bacon on the rack, and pop it in the oven at 425.
 This way, the grease drops into the foil-lined cookie sheet, the bacon is flat and crispy, and I can easily drain the grease into my container of "liquid gold" for later. The spatter is contained in the oven, and clean up is as easy as tossing the foil and pop the cooking rank into the dishwasher.
 Enjoy!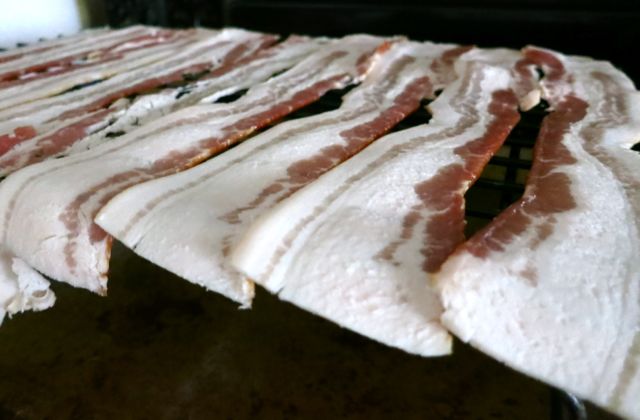 So, here I go…..I've never baked my cooling racks, but I'll give it a shot, Matt!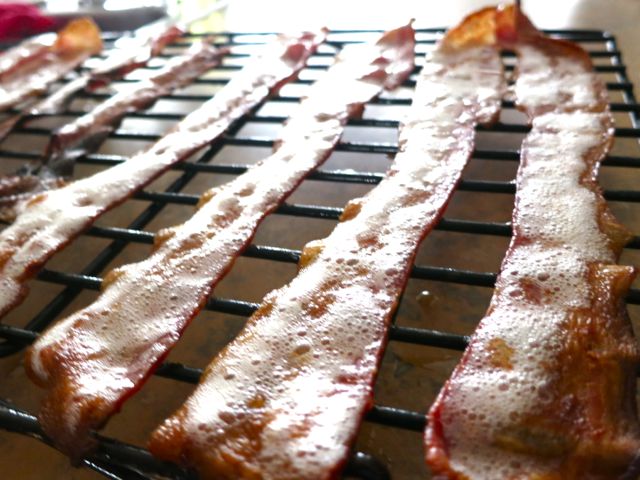 Well, would ya look at that….it worked!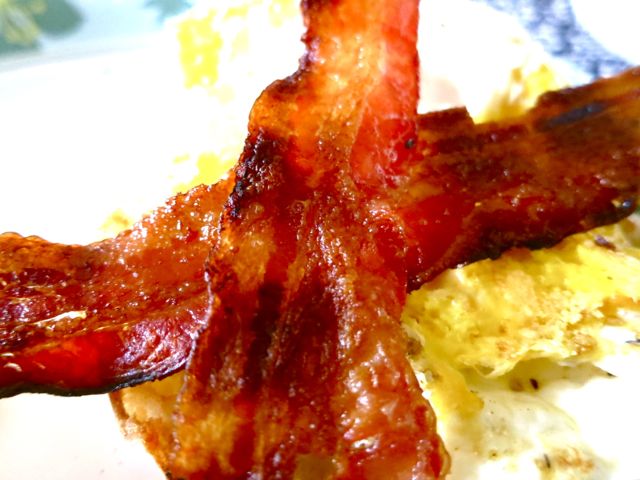 Crispy and perfectly baked bacon! Love it! Thank you so much Matt and Stacey!
Baking Bacon
Ingredients
10 slices of bacon
Foil, cooling rack, cookie sheet
Instructions
Pre-heat oven to 425.
Lay bacon on a cooling rack placed above a foil-lined cookie sheet.
Bake for 20 mins or until crispy.
Matt Bailey
 is the owner of
Sitelogic Marketing Consultants
, a speaker, author of "
Internet Marketing: An Hour A Day
", and trainer.
*A very special thank you to Matt for all of his help on "Comfy in the Kitchen"!!! He has such a sweet Christian family and an amazing business.