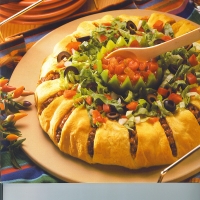 Photo Credit
Hi Ladies! I have a special guest with me today. Allow me to introduce to you Sheran Newell from First Fitness. Sheran is a Christian, a wife of 15 years and a mother to 2 beautiful girls. She loves spending time with her family, reading, and staying fit!
Sheran is a lot like me- she's a girl of moderation. She may splurge here and there, but she also makes sure to balance her life with healthy choices and exercise.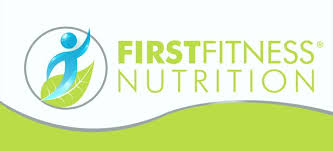 Sharen says:
"Although I try really hard, I don't always eat the way I know I should. Before I joined with First Fitness, I purchased them from my family from my Sister-in-Law. I quickly realized the difference in the way we felt and the energy we had….I was sold and knew I had be a part of this amazing company. 
There are so many products First Fitness supplies that help with general nutrition and physical comfort. Not to mention weight loss, herbal cleansing, sports nutrition, skin care and body care!
If you know someone who has a baby with colic then Biomega is the answer. It's a delicious whole leaf Aloe Vera drink that contains over 120 vitamins, minerals, amino acids, enzymes, phytonutrients, and antioxidants that supports good digestive health and whole body wellness. I give my children Biomega for all the vitamins in it and it actually taste awesome… I have to keep my kids out of it!
I personally love the Women's First Essential Vitamins, they are an advanced multi-vitamin and mineral complex for women with specially targeted nutrition supporting the female reproductive system. They get me through the day without being tired and make me feel great!
My husband just started back to the gym and is on the Men's First Essentials. This is an advanced multi-vitamin and mineral complex for men, with specially targeted nutrition supporting prostate and testosterone levels.  He has been able to get through his day without being so exhausted. *Did you know that many young men suffer with low-testosterone and don't know it? 
Are you also on a journey to living a healthier and happier life?  If so, please contact me. Additionally, if you're interested in making more money for your family this has been a huge blessing for me personally and I know it can be for you too.
Now, Janelle asked me to share a recipe and as I said- I mentioned that I don't always eat the healthiest choices. But, that's ok in moderation, right Girls? This comes from Pampered Chef and has been a hit for years in my home. When I take it to church for small meetings everyone loves it and asks for the recipe! They can't believe how simple it is. It's the ever famous…."Taco Ring"! Enjoy!"
I'm sharing the original recipe, but over at The Taste Place, you can get a lighter version and photos on how to make it!"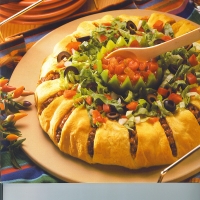 Thank you so much Sharen…I love the information you gave to all of us. My little guy suffers from a stomach emptying delay, I may have to try Biomega for his reflux. Thank you again, so much!!! This recipe looks like a WINNER!!! Mmmmmm…. I WILL be making this soon!!!

Ingredients
1 lb lean ground beef
1 (1¼ ounce) package taco seasoning mix
1 cup shredded cheddar cheese (4 ounces)
2 tablespoons water
2 (8 ounce) packages refrigerated crescent dinner rolls
1 medium bell pepper
1 cup salsa
3 cups Lettuce, shredded
1 medium tomato
¼ cup onion, chopped (optional)
½ cup pitted ripe black olives (optional)
sour cream (optional)
Instructions
Preheat oven to 375°F
Cook ground beef in large skillet over medium heat 7-9 minutes or until beef is no longer pink; drain.
Remove pan from heat.
Stir in taco seasoning mix, cheese and water.
Unroll crescent dough; separate into triangles.
Arrange triangles in a circle on Classic Round Pizza Stone with wide ends overlapping in center and points toward outside. (There should be a 5 inch diameter opening in center.)
I use my Pampered Chef pizza stone, but any flat round pan should work--perhaps even a pizza sheet, but I'd spray it with Pam before adding the crescent rolls.
Scoop meat mixture evenly onto widest end of each triangles up over filling and tuck under wide ends of dough at center of ring. (Filling will not be completely covered).
Bake at 20-25 minutes or until golden brown.
Shred lettuce and chop tomato, onion, olives, and bell pepper (if desired).
Add your toppings to top of ring and finish with more shredded cheese and sour cream.