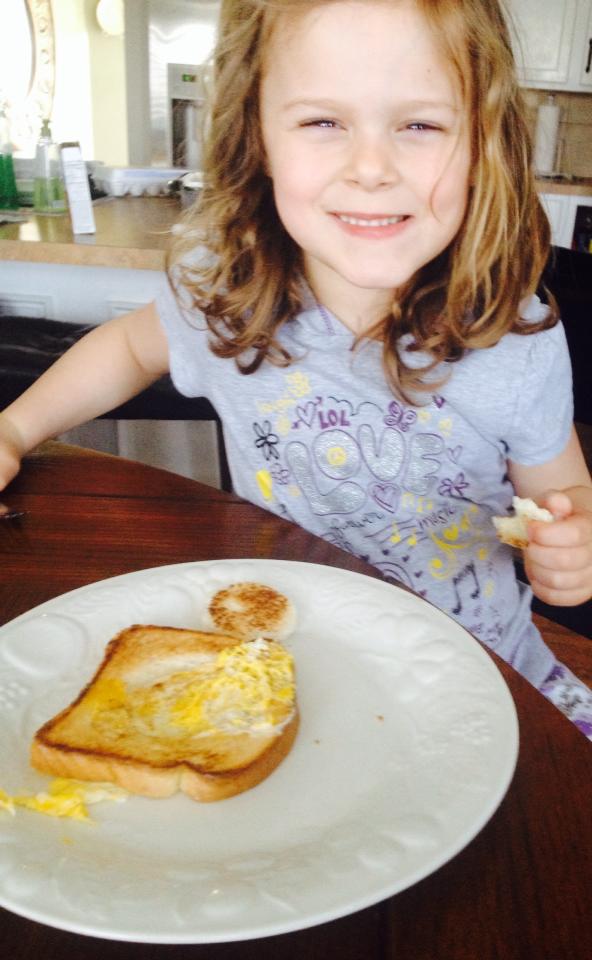 Yesterday I posted on FaceBook this sweet little part of my day….
While I was putting laundry away upstairs, I smelled something cooking. Being that I knew it was just my 5-year old and me at home- I immediately booked down the stairs!
Ohhhh, to my surprise- would you just look at this?! She made Eggs in a Nest– ALL BY HERSELF!!!! She got the skillet from above the refrigerator (scary), plugged it in (even more frightening), then made the entire recipe perfectly from start to finish.
My first reaction?! I picked her up and squealed with excitement!!! I was so proud at what she could do all on her own!
She said, "Mama, I'm so proud of myself- I'm like Matilda….you teacheded me!" How could I rain on her parade? I made the decision to march in it and rejoice with her accomplishment.
It did make me nervous to know she was around heat by herself, so we had "the talk" about inviting Mommy to the next cooking session, but I have to say…this was impressive.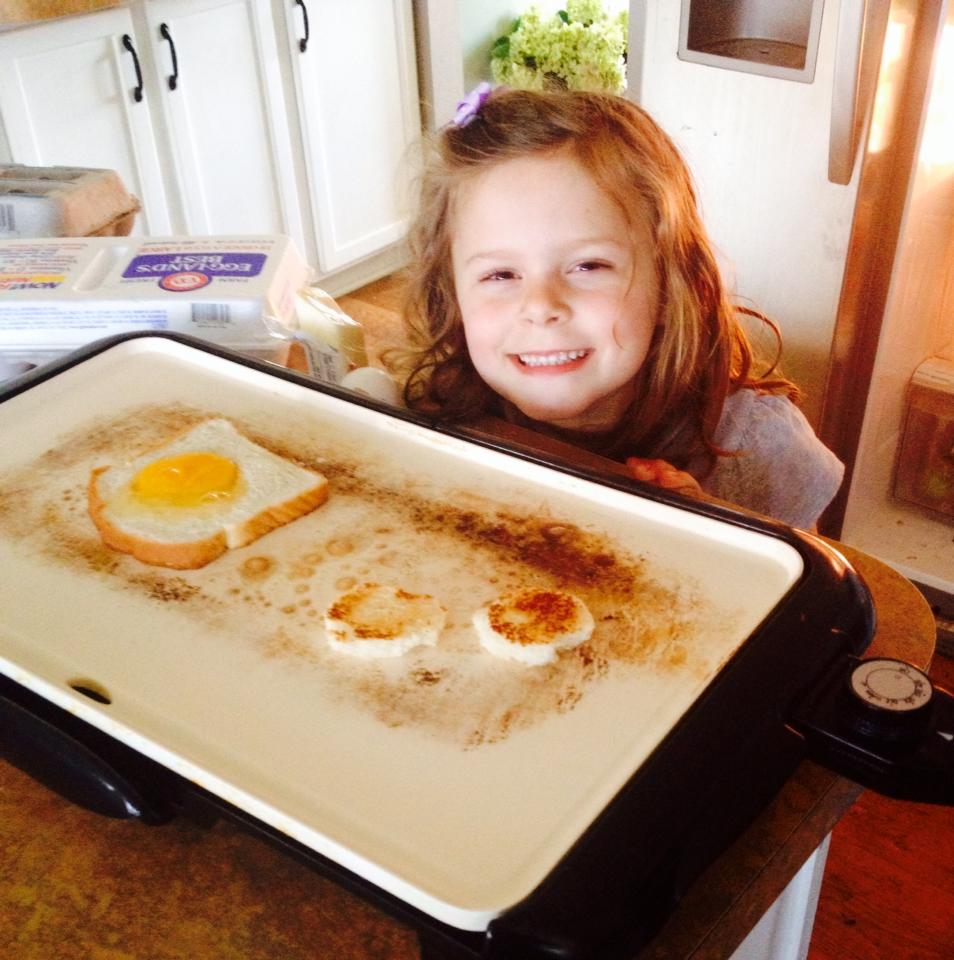 Under all the comments, I had some ladies ask what skillet I use- so, I thought to post it here. I love it because it doesn't flake, is easy to wipe clean, and frees up space on the stovetop. Here's the description:
This Oster Griddle with Warming Tray is designed with a unique and innovative Dura Ceramic non-stick coating that last 4X longer than standard non-stick coatings and won't flake or peel. The Dura Ceramic surface provides exceptional non-stick performance and lasting durability. The safe and natural ceramic coating is PFOA and PTFE free as well, so you can griddle pancakes, eggs and more without worry. The Dura Ceramic finish cooks up to 20% faster to get you eating quicker and it easily wipes clean! This Oster griddle features a large 10″ x 18″ cooking surface so you can conveniently prepare meals for the entire family and a warming tray to help keep foods at ideal temperature until you are ready to serve. Removable, adjustable temperature control accurately sets cooking temperature to achieve desired results when cooking a variety of foods.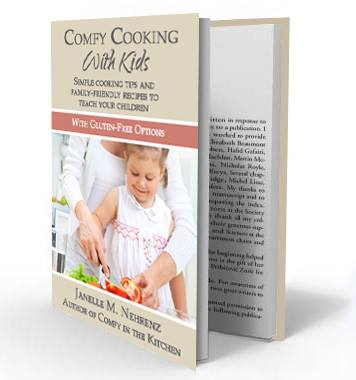 If you want to learn how to teach YOUR little ones how to cook- I recommend reading my latest ebook, "Comfy Cooking with Kids". It's a great beginner book for children of all ages. GREAT NEWS- It's currently being offered at a reduced price of $2.99 at checkout!