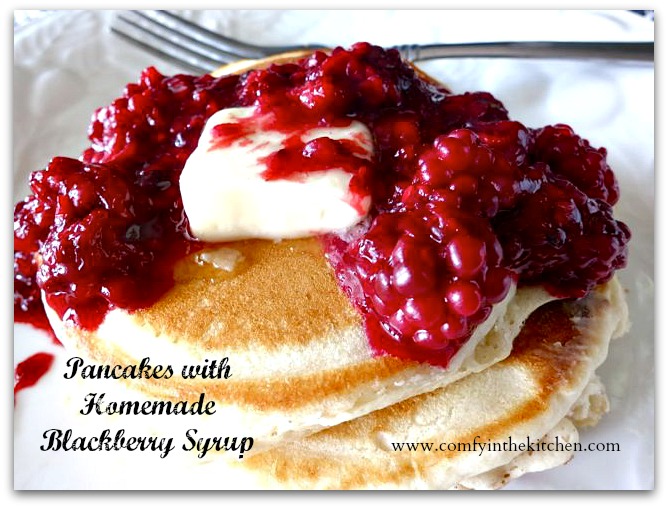 I was eating breakfast with my dear friend Melanie when started talking about what we craved while we were pregnant. Mel mentioned how she craved Cracker Barrel's to pancakes topped with hot blackberries . Ooooo….that sounded so good!!! So,  I just had to take a "crack" at making them myself. So, in honor of pregnancy cravings and friendship- here's the recipe. Mmmmmm……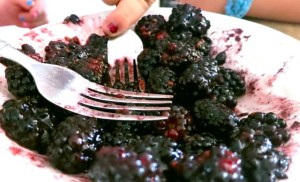 Smoosh 2 small cartons of blackberries like so… (thank you, girls- great job!)
*As we were smooshing, we talked about how people used to dye their clothing with berries just like these!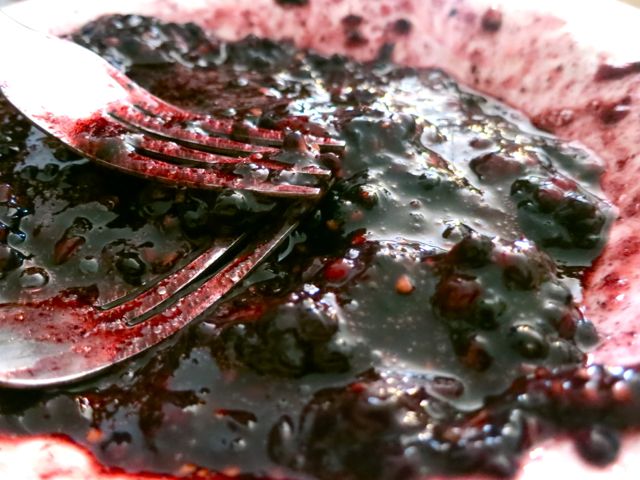 After about 3-5 minutes of smooshing…this is what you'll get.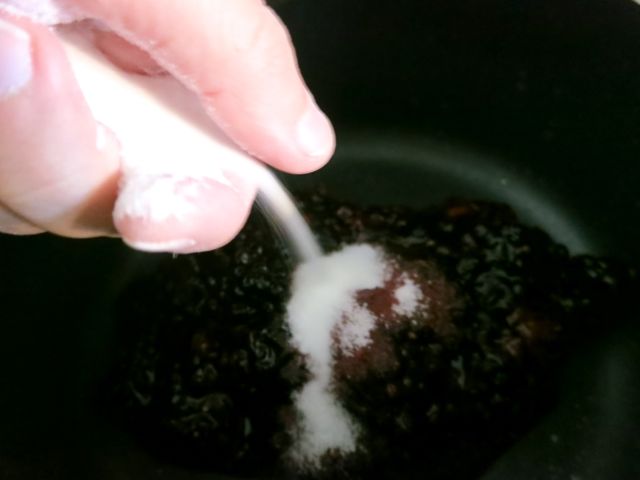 Pour into a medium saucepan placed on medium heat. Add sugar (this is how I measure when I don't blog- the truth comes out!)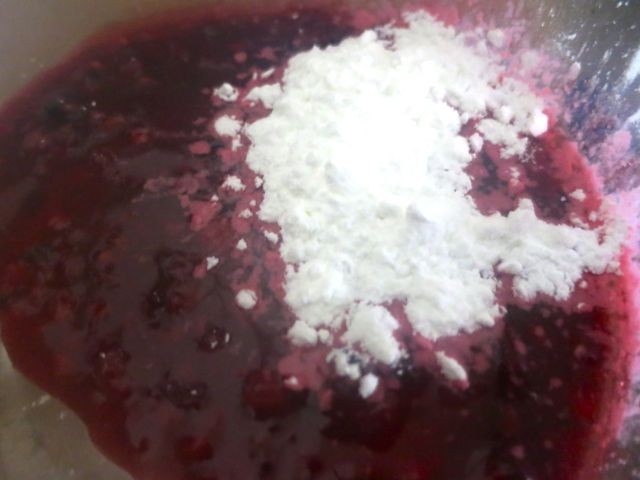 Take some of your syrup out and add cornstarch to make a paste. Add it back into the pan and stir until liquid thickens slightly.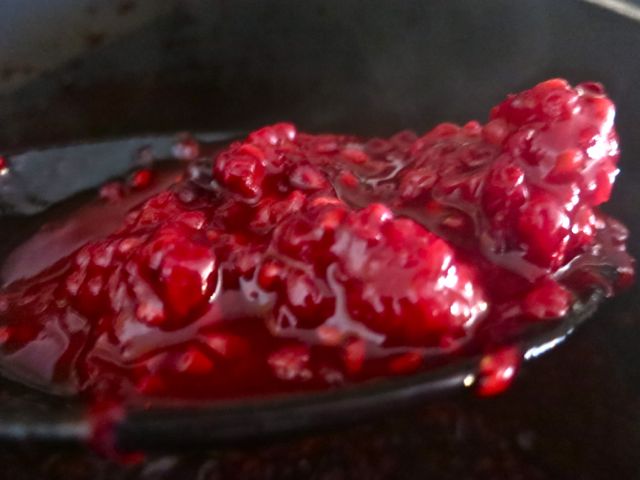 Mmm….pipping hot and steamy sweet blackberries- ready to eat! 
Ladle on top of your pancakes with butter and enjoy!
*You may wish to add maple syrup as well….
*I have a delicious recipe for applesauce pancakes in "Comfy Cooking with Kids", and my all-time favorite boxed pancakes are Krusteaz (as shown). 


Pancakes with Homemade Blackberry Syrup (Cracker Barrel Copy Kat)
Ingredients
2 small cartons (8 oz each) Blackberries
1-2 Tbsp sugar (to liking)
1 tsp cornstarch
Instructions
Place blackberries in a bowl and smash with a fork until you get a chunky liquid
Pour in a medium saucepan on medium heat
Add sugar
Take a small amount of the liquid out and add cornstarch to make a paste
Add paste back into liquid and stir until slightly thickened
Pour over pancakes and serve with butter and maple syrup (if desired)