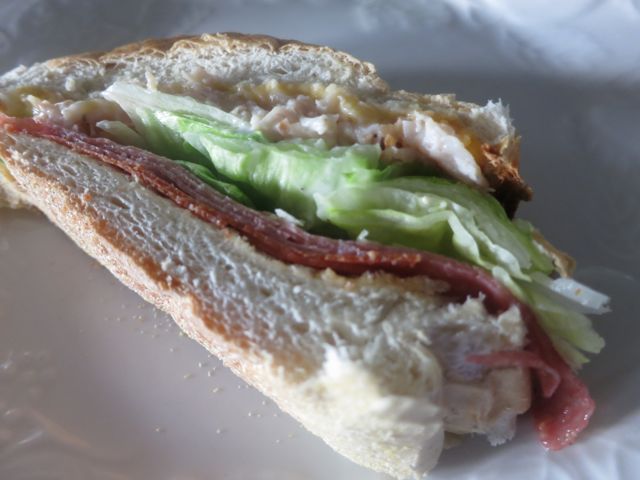 We are in "the depths" of Baseball season and let me tell ya- life is busy. So many times we "just go with it" when it comes to dinner (anyone relieved I said that?). My kiddos love "make your own sub" night. This particular night I had the kids help me make a large sub then sliced it, but often times I'll get individual sub buns and let the children make their own.
This is also a great idea for company or pot lucks!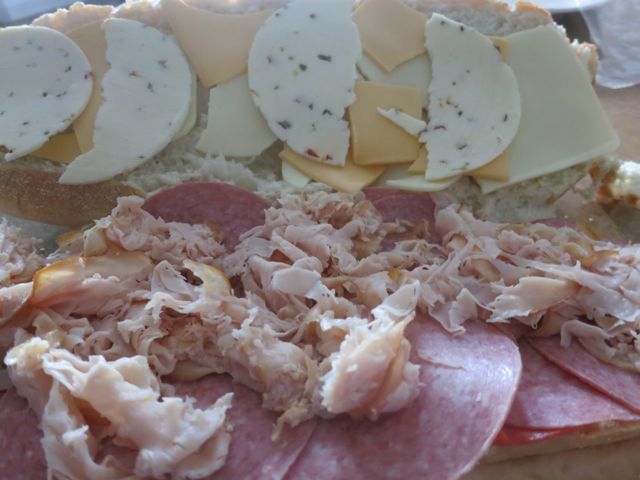 My family likes salami, maple turkey, mozzarella, and pepper jack.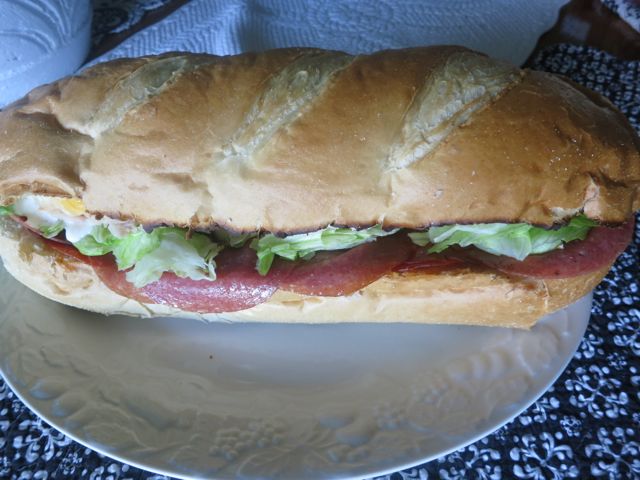 Place open under the broiler until the cheese is melted. Add any additional fixing such as lettuce, tomatoes, mayo, mustard, and/or Italian dressing.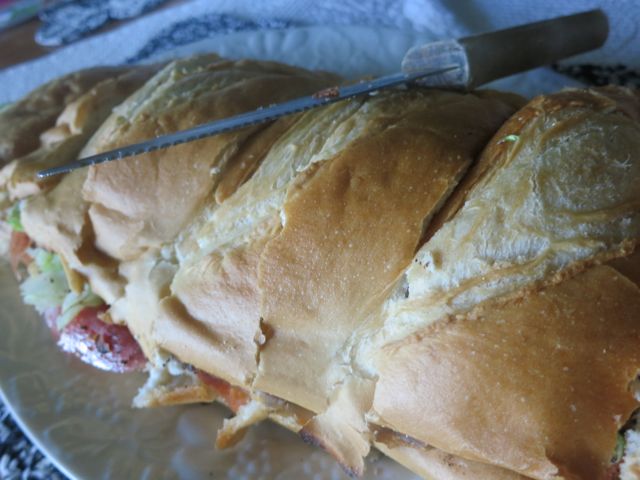 Slice and serve!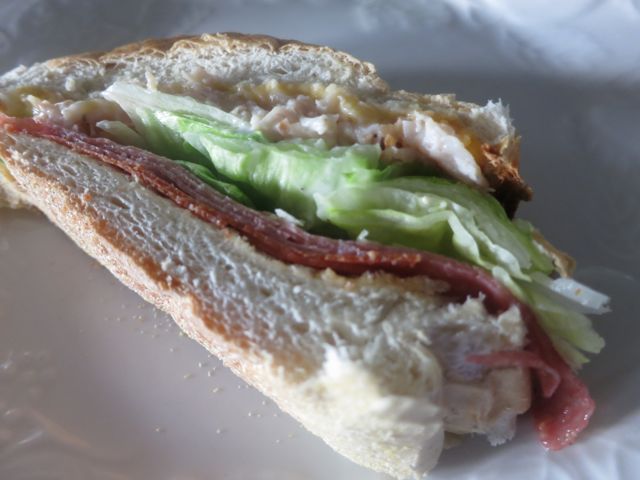 Serve sandwiches with chips, a salad and fruit and you have yourself a winning meal!