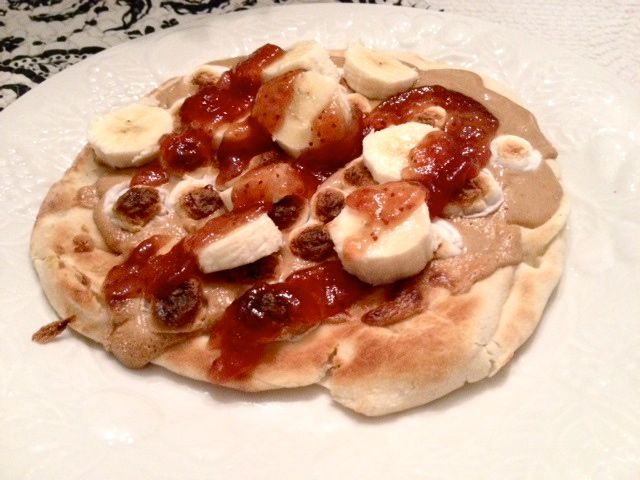 Ohhhh my, yum.
This is one of those dishes that you make "for the kids" and you end up eating yourself. The crust is a simple pita, so it literally takes no time at all for this delicious, toasty, peanutbuttery and melty concoction! Mmmm….it's a recipe I make over and over again….for "the kids".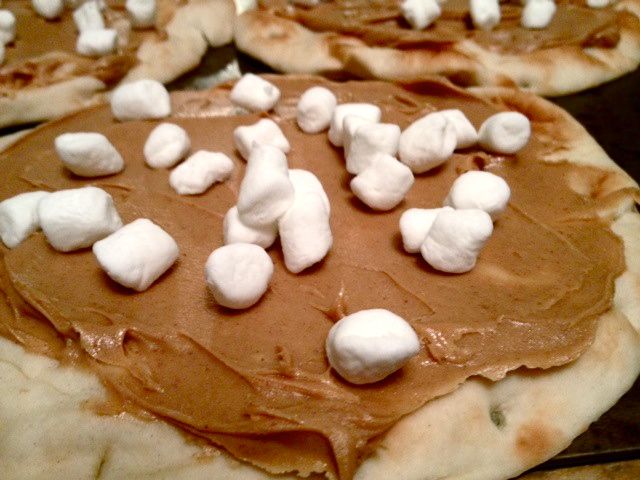 Spread creamy peanut butter over a pita. Sprinkle with marshmallows.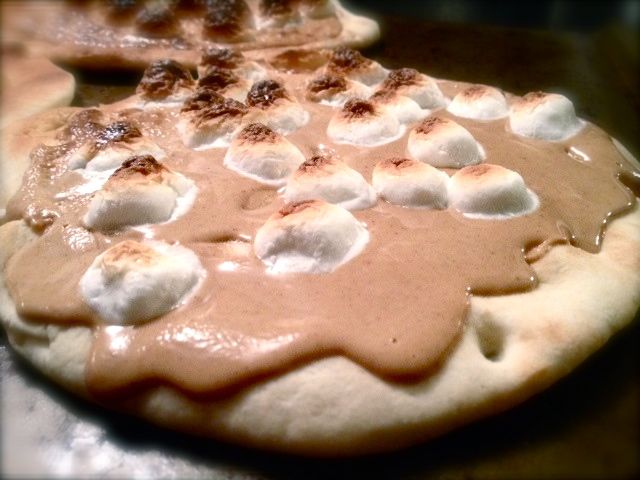 Set under a low broil in the oven until the marshmallows are lightly browned and the peanut butter is melted. Approximately 3-4 mins.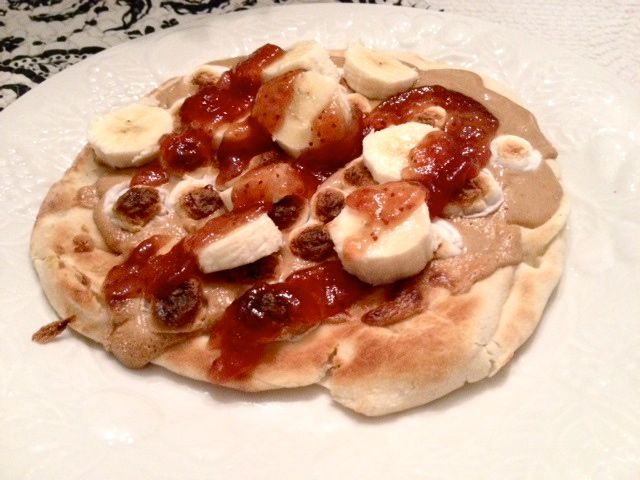 Slice a fresh banana and place on top, drizzle with squeezable fruit spread.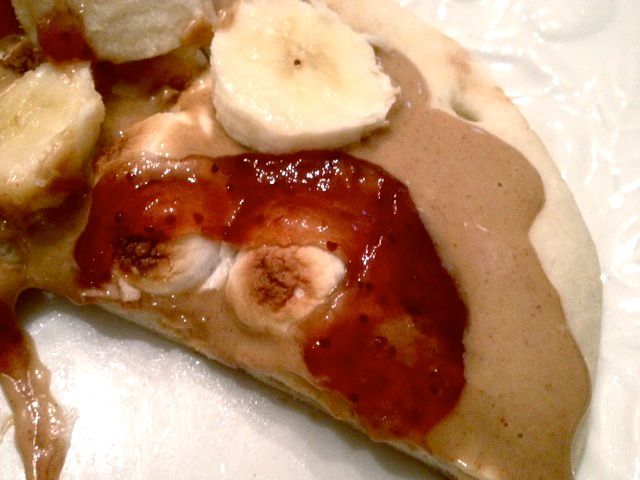 It goes quickly….

Peanut Butter, Jelly, Banana & Toasted Marshmallow Pizza
Ingredients
Pita bread
Peanut butter
Marshmallows
Bananas
Squeezable fruit spread
Instructions
Set broiler to low heat
Spread peanut butter on pita bread and sprinkle with marshmallows
Broil for approximately 3-4 mins until marshmallow have melted and are lightly browned
Slice fresh bananas and place on top
Drizzle with fruit spread
Serve immediately