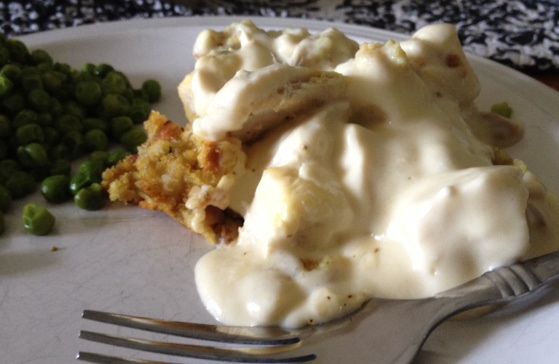 After I had our third munchkin, my sweet neighbor Faith brought this delicious meal over and boy, was it such a blessing for a tired, nursing mother.
I enjoyed it so much, I had to have the recipe and share it with you. It's a great "make, take and bake" meals for meal ministry as well an a delicious comfort meal for your own family. Enjoy!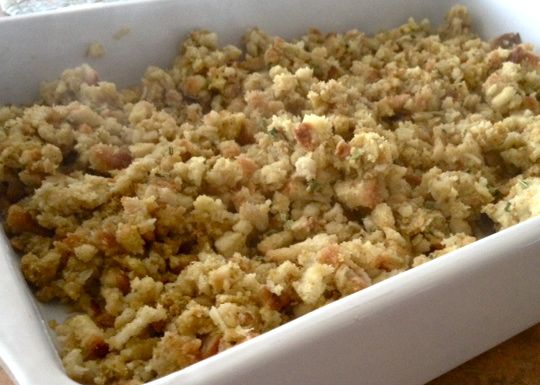 Make stuffing however you wish. You may choose to use Stovetop or a semi-homemade stuffing such as Pepperidge Farms (follow package directions). Butter a 9×13 and place prepared stuffing at the bottom.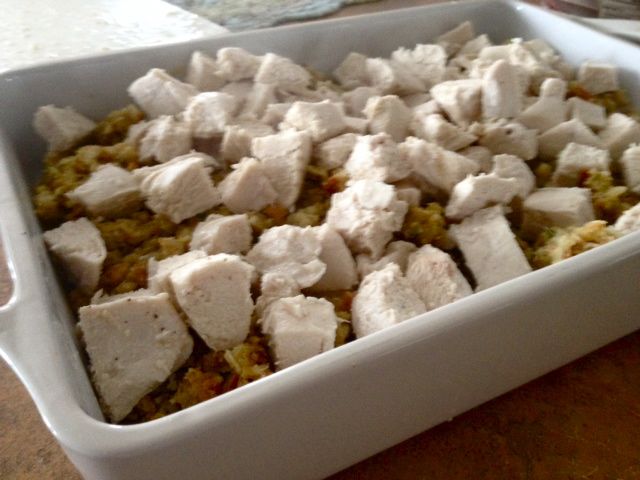 Boil chicken breasts until just done (no pink, but still juicy). Slice fat off and cut into chunks, season with salt and pepper. Place on top of stuffing.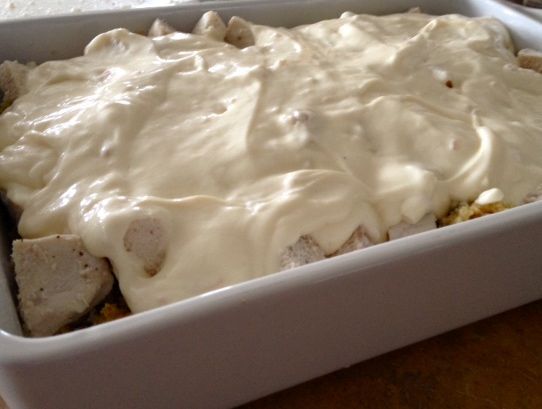 Combine cream of chicken soup, sour cream and 2 cups of water in a bowl and pour over chicken. Bake in a 325 oven for 40 mins until bubbly.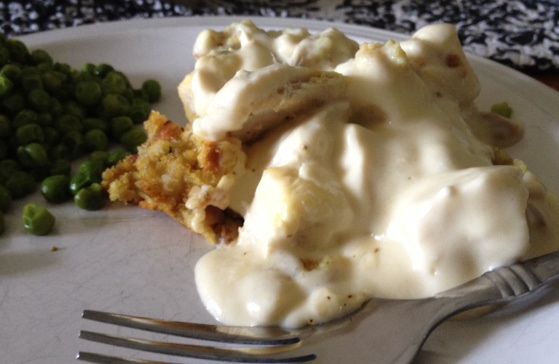 Mmmmm…..delicious. A family favorite that pleases even the little ones! 

Easy Chicken and Stuffing Bake
Ingredients
6 chicken breasts
14 oz Pepperidge Farms Stuffing (prepared) or 2 boxes of Stove Top (prepared)
2 small cans of cream of chicken soup
1 cup sour cream
2 cups water
salt and pepper
Instructions
Pre-heat oven to 325.
Boil chicken until just done, slice off fat, cut into chunks, season with salt and pepper.
Prepare stuffing according to package directions. Place at the bottom of buttered 9x13.
Place chicken on top of stuffing.
In a separate bowl, combine cream of chicken soup, sour cream, and water. This will make a gravy. Pour overtop.
Bake uncovered for 40 mins until the edges start to bubble.
Enjoy!!! Mmm....