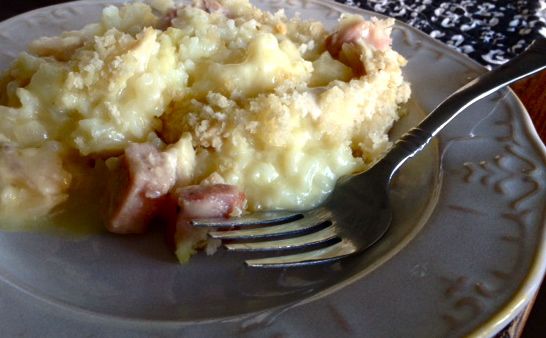 Ohhh my yum! If you are looking for some good ole fashioned comfort food…Ladies, this is where it's at! I am typically not a casserole lover, but my mind has changed after this one!
I love CCB, it's been a favorite of mine since I was a child. This tastes just like it….but…it's Comfy.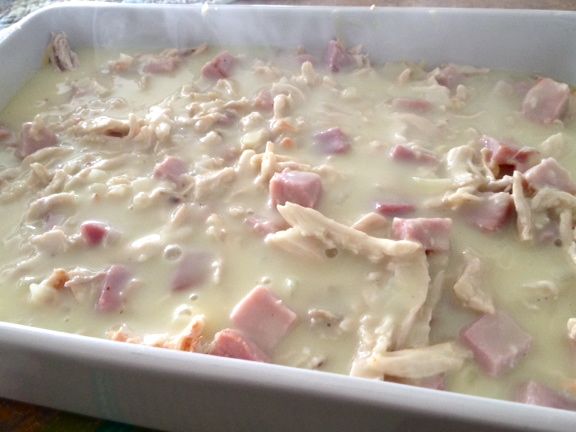 Place prepared rice at the bottom, layer with swiss cheese, pour on the creamy chicken sauce, then the chicken and ham.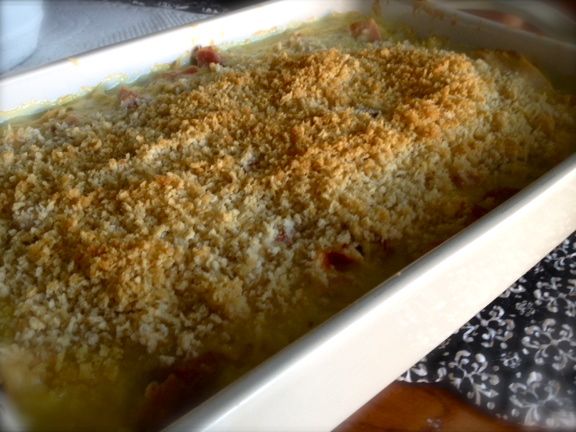 For your crust combine panko with butter and bake!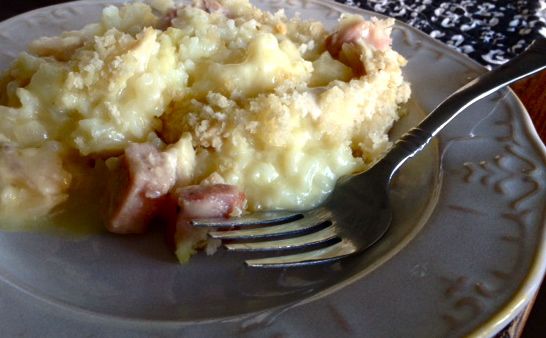 Even my children loved this one….enjoy!

Chicken Cordon Bleu Casserole
Ingredients
¼ cup butter
1 tsp garlic powder
⅓ cup flour
1 (32 oz) chicken broth
1 cup milk
2-3 cups shredded chicken from a pre-roasted chicken. You can used cubed as well.
2 cups diced ham- you can dice you own from a ham steak or purchase it diced.
2 cups of prepared rice
3 cups of freshly shredded swiss cheese
salt/pepper
1 cup Panko
2 Tbsp butter
Instructions
Pre-heat oven to 350
Spray a 13x9 baking dish
In a pan, melt butter then add flour to make a paste
Stir in broth and milk- let simmer
Spread prepared rice in your 13x9 pan
Spread swiss cheese over rice
Pour thickened creamy chicken sauce over the cheese
Sprinkle chicken and ham on top
Season with salt and pepper as desired
Microwave 2 Tbsp butter, add Panko and stir- Sprinkle on top
Cover and bake 30 mins
Uncover and bake an additional 15 mins
Delish!