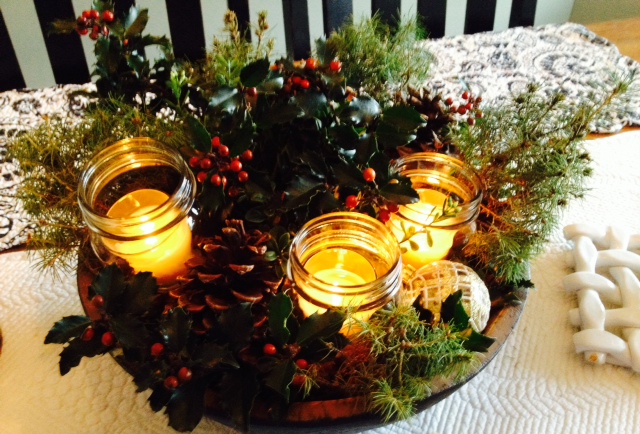 Christmas decorations can so comforting, but they can also break the bank if you let them. I'm sure it might come to no surprise that I love a "comfy" centerpiece, but this year I truly did not want to go buy a lot.
Here's what I used to make mine…
A rustic fruit bowl I already had (from Goodwill)
3 mason jars I purchased from Michaels this week (they are on sale for .99 cents each)
Pine cones I already had from last year.
Candles I had on hand.
Holly berries and tree foliage from my yard.
I love this because its natural and comforting….
What are some ways you save with Christmas decor?
P.S. Forgive me for talking about Christmas before Thanksgiving, I'm getting head start this year!