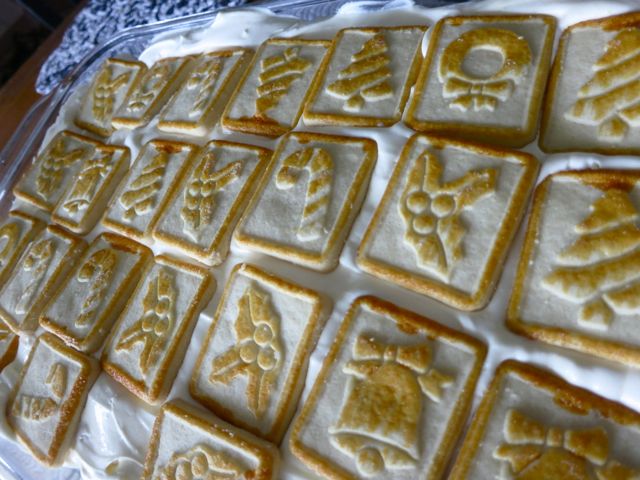 I love bananas- banana cream pie, banana bread, peanut butter on bananas, chocolate covered bananas, etc. But there aren't too many "festive" banana recipes that would go along with the Christmas season. When I saw this recipe, I thought to myself "Yahtzee! Pepperidge Farm makes Christmas Chessmen! This is perfect." I honestly cannot tell you how delicious this banana pudding is…after we had it for dessert, my kids kept opening the refrigerator for extra spoonfuls. It will be my "go-to" dessert… even in winter.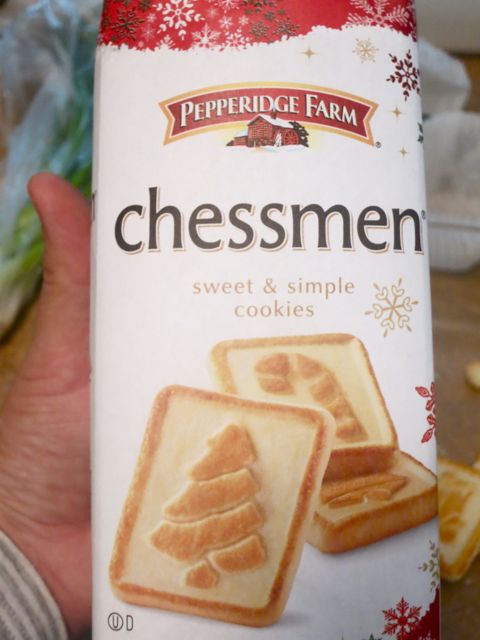 These are so delicious and buttery.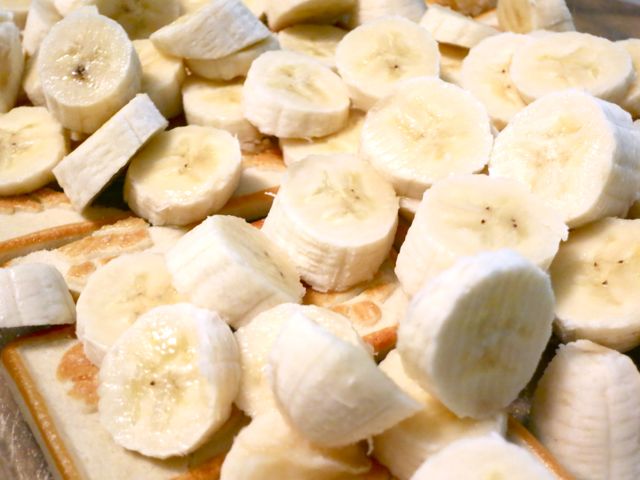 Lay cookies down on a 9×13, then layer with sliced bananas.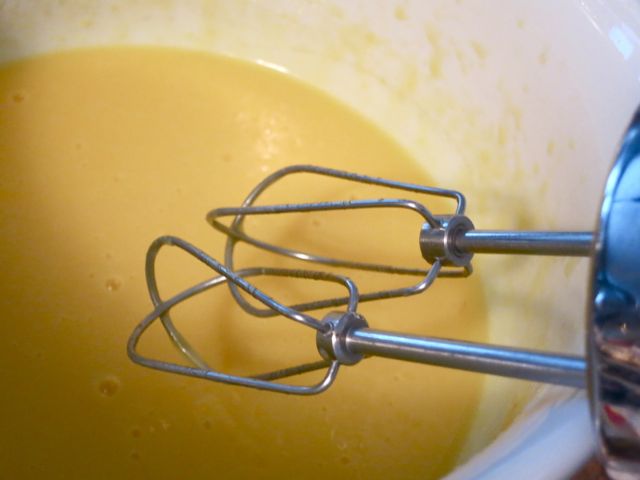 Mix your pudding with milk and let sit until firm.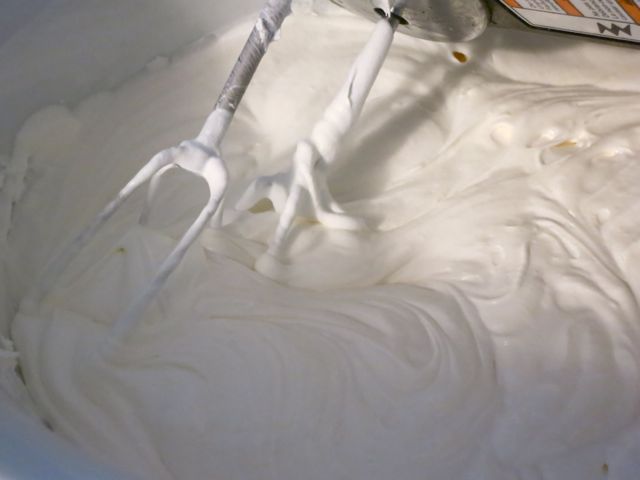 Beat together condensed milk with cream cheese.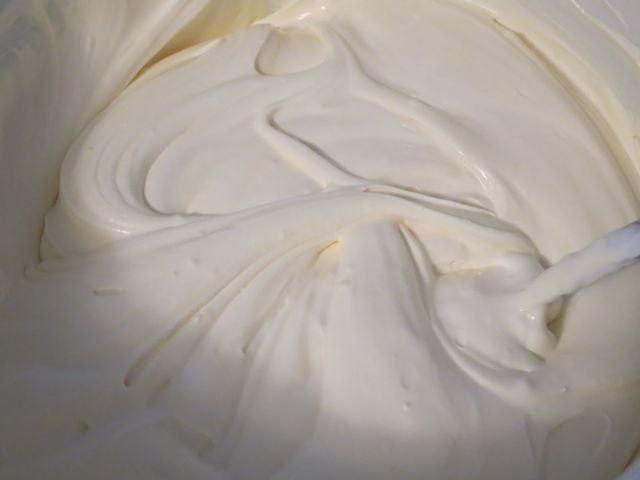 Mix in pudding and pour over top of bananas, then top with the remaining Chessmen.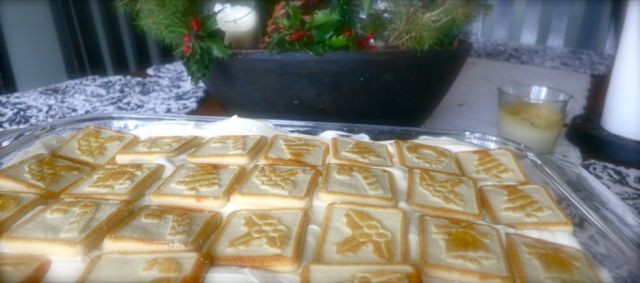 Best EVER Banana Pudding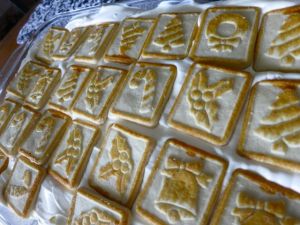 Ingredients
2 bags Pepperidge Farm Chessmen cookies
6 to 8 bananas, sliced
2 cups milk
1 (5-ounce) box instant French vanilla pudding
1 (8-ounce) package cream cheese, softened
1 (14-ounce) can sweetened condensed milk
1 (12-ounce) container frozen whipped topping thawed, or equal amount sweetened whipped cream
Instructions
Line the bottom of a 13 by 9 by 2-inch dish with 1 bag of cookies and layer bananas on top.
In a bowl, combine the milk and pudding mix and blend well using a handheld electric mixer.
Using another bowl, combine the cream cheese and condensed milk together and mix until smooth. Fold the whipped topping into the cream cheese mixture.
Add the cream cheese mixture to the pudding mixture and stir until well blended.
Pour the mixture over the cookies and bananas and cover with the remaining cookies.
Refrigerate until ready to serve.
Recipe courtesy Paula Deen
Read more at: http://www.foodnetwork.com/recipes/paula-deen/not-yo-mamas-banana-pudding-recipe.html?oc=linkback