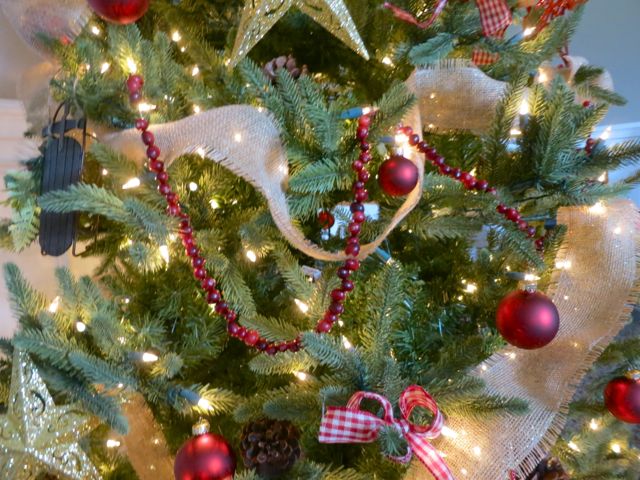 We cherish homemade ornaments in our home and our kiddos help decorate the tree with them. I never adjust anything they do, because what they love and do is beautiful to me. First, we put on all of the bulbs and decorative items, then we get out the homemade items and remember what year they were made. My children love looking at old artwork and pictures – It means so much to them and to me. When people come over, they are so proud of "their" tree and lead them right to it…it's precious.
The kiddos mentioned stringing either popcorn or cranberries this year, so I found this easy method on how to string cranberries that I thought I'd share. It's just taking waxed dental floss and a regular needle through the cranberries. The wax helps the cranberries move down the string a lot easier.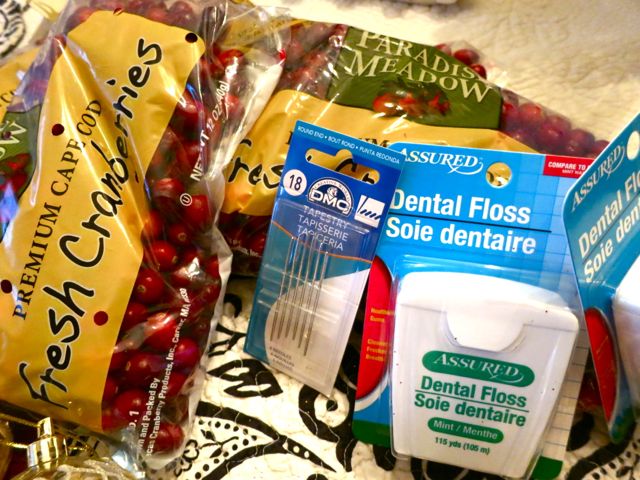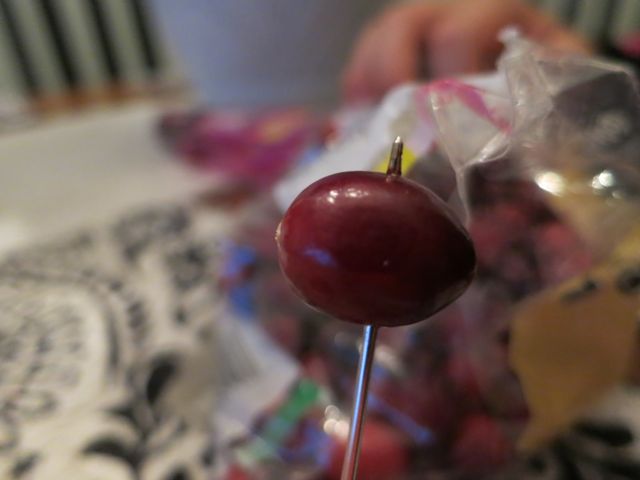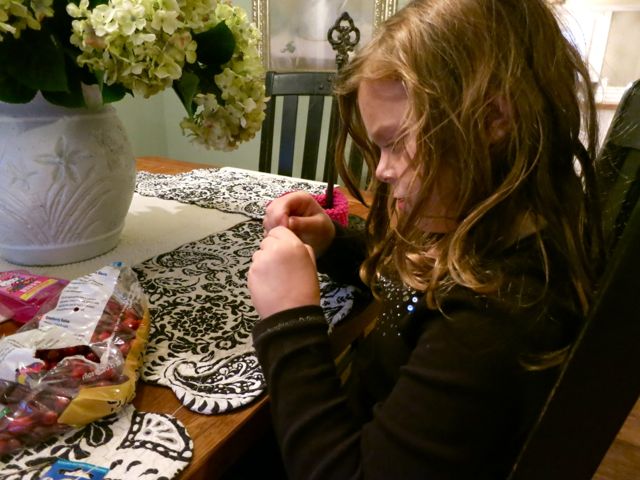 This is my youngest- she's just six years old and is making her own strand.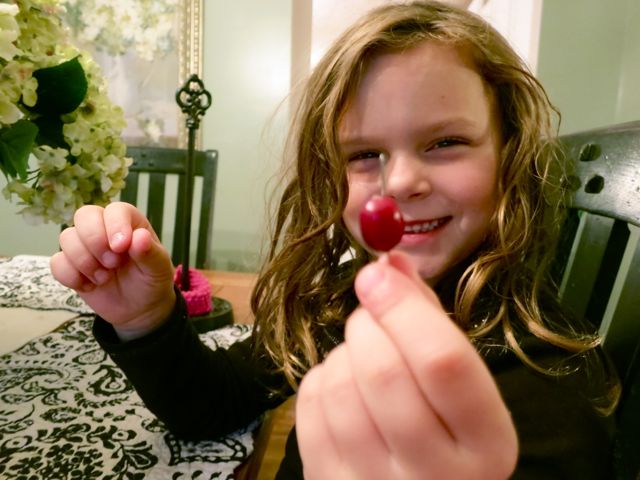 Good job!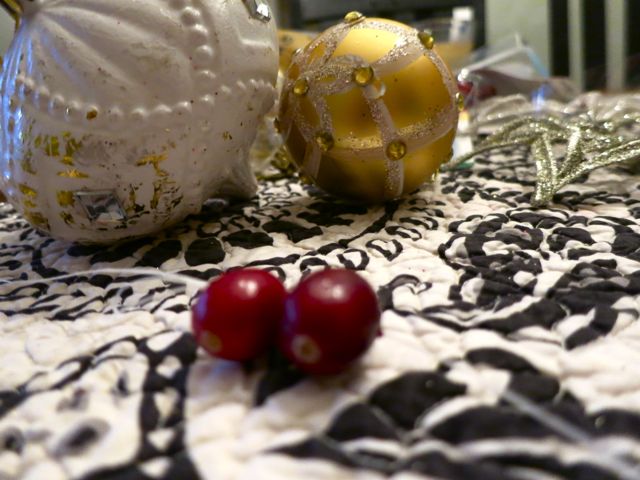 Her first two cranberries…now about a thousand more 🙂
Make sure to knot the end of your strands.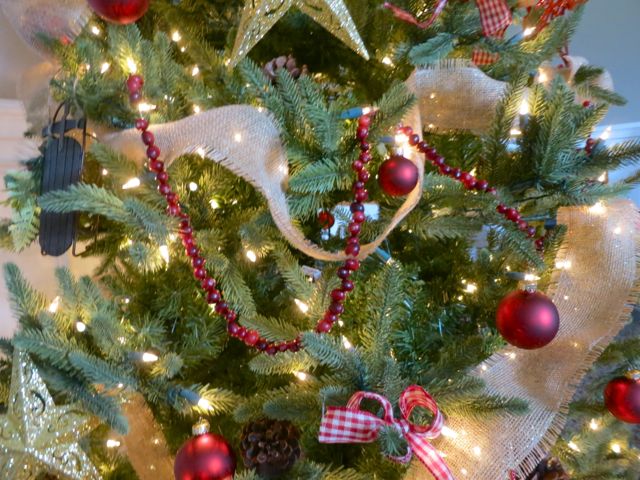 Lovely. Thank's sweetheart! Great job.
Do you make homemade ornaments as well? I'd love to know some of your Christmas traditions!