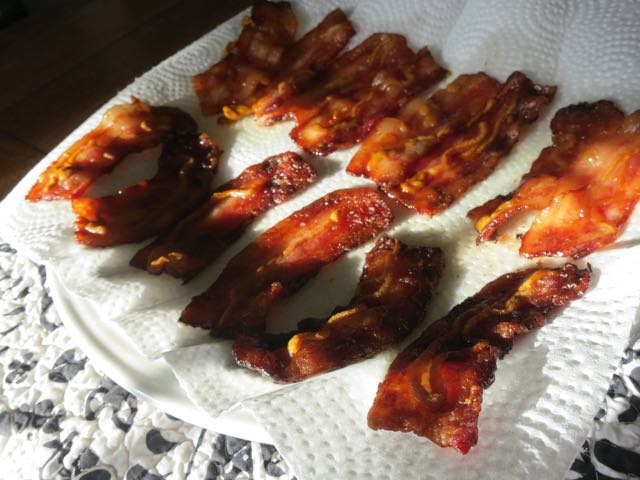 This delicious recipe comes from a dear reader, Stacey – She was so kind to e-mail me this, therefore- I had to try it. Ohhhh, yum. That's all I have to say.
Stacey gave me the following photos: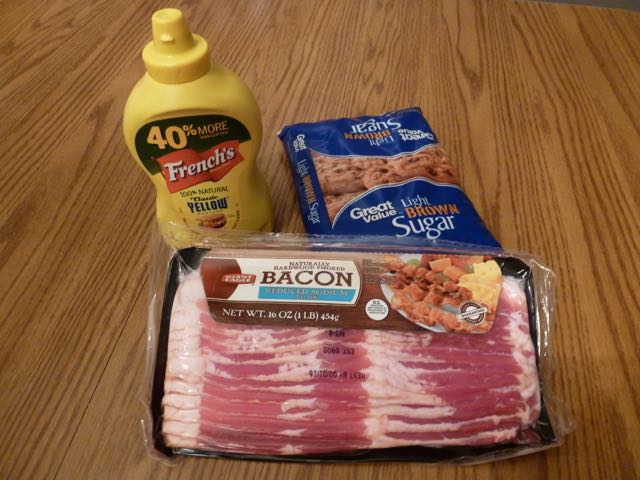 3 ingredients: bacon, mustard and brown sugar.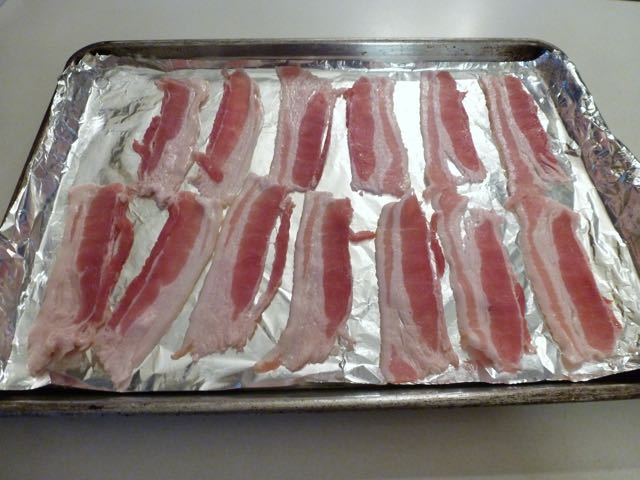 Place your bacon on a foil-lined baking sheet for easy clean-up.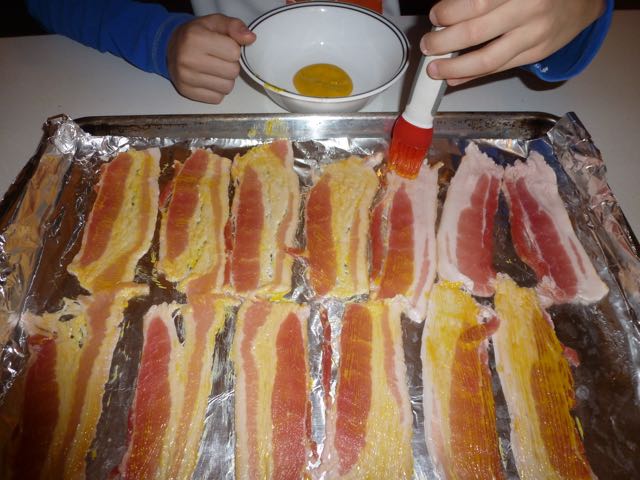 Brush with mustard like so…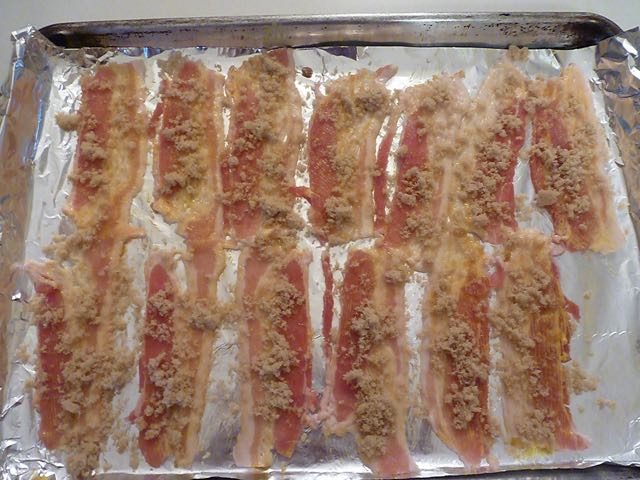 Sprinkle on the goods…(brown sugar).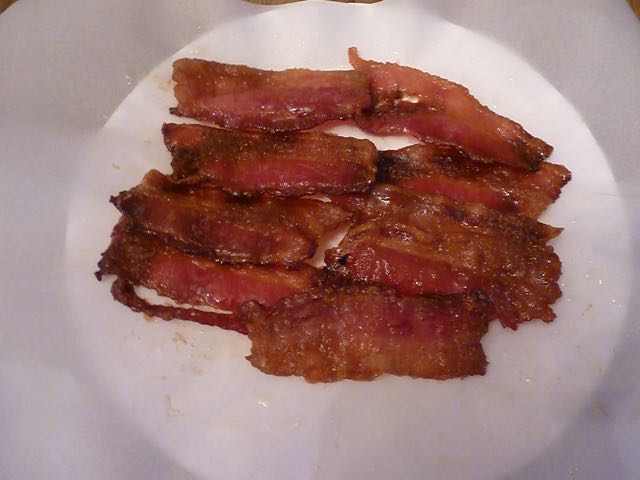 Bake until nice and crispy. Is your mouth watering yet?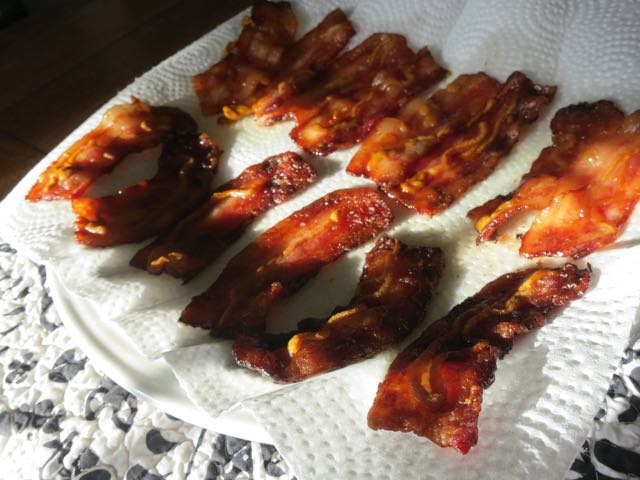 My family loved it too!
Thanks Stacey!!! GREAT recipe!
If anyone else has "must try" recipes that are easy like this, send em on over to me! JMNehrenz@me.com

Caramelized Bacon
Ingredients
½ lb. bacon
2 Tbsp. mustard
½ c. brown sugar
Instructions
Preheat oven to 350.
Cover a large baking sheet (you'll want one with a lip) with aluminum foil.
Spread each slice of bacon with a thin coating of mustard and cover generously with brown sugar. Bake for 20-25 minutes or until desired crispness (the crispier the better!).
Remove from pan while still hot and serve.