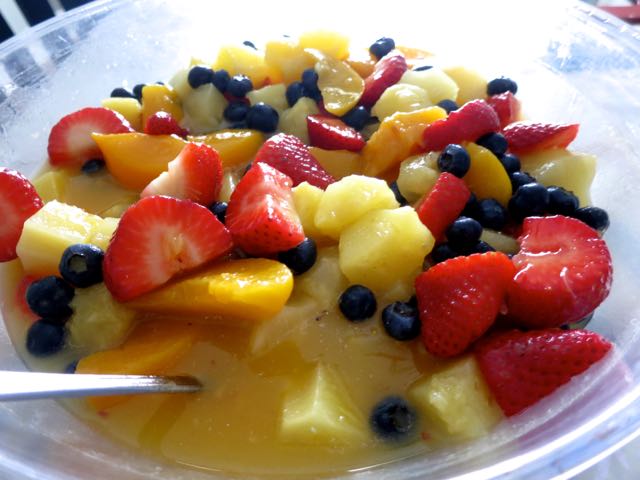 I had this delicious fruit salad for the first time a few weeks ago when a friend introduced it to me! The pudding adds a delicious "kick" to the traditional method…and of course, it's "Comfy".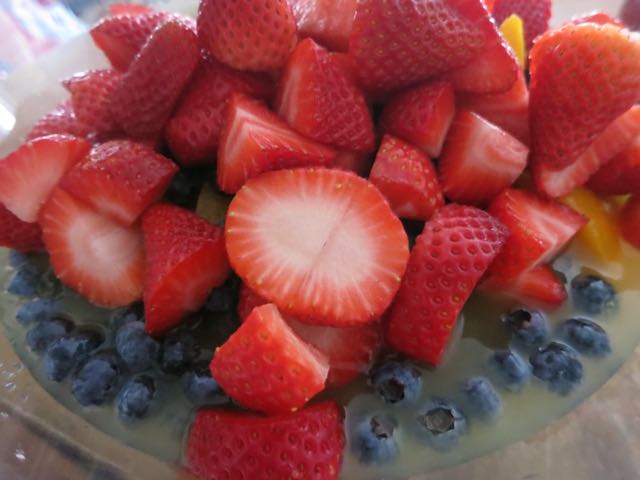 In a large bowl add sliced strawberries, blue berries, 1 can of sliced peaches in their juices and 1 can of pineapple in their juices.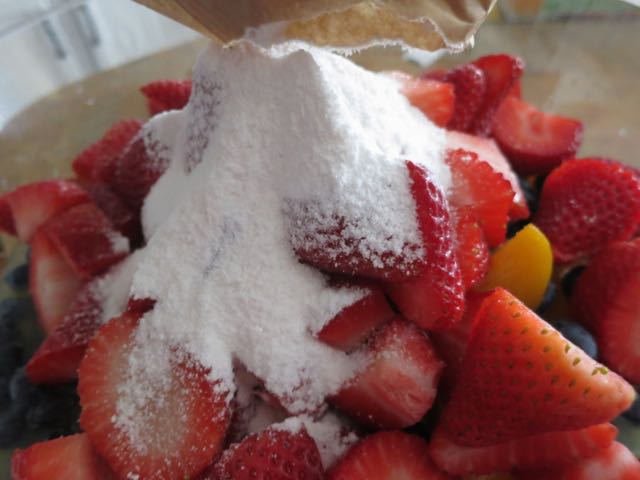 Simply pour 1 box of instant vanilla pudding on top and stir well.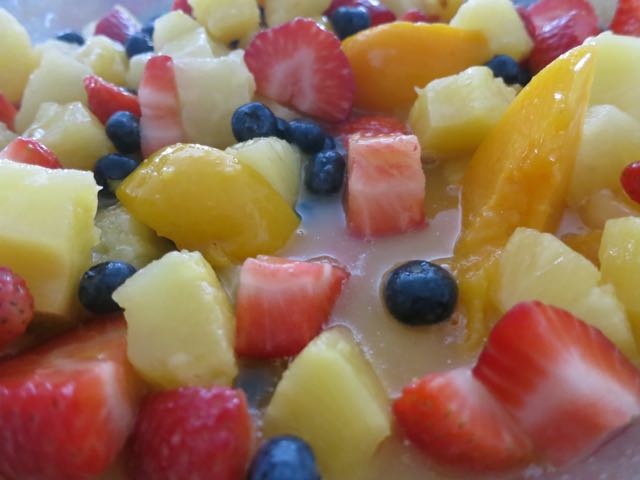 Refrigerate for at least an hour.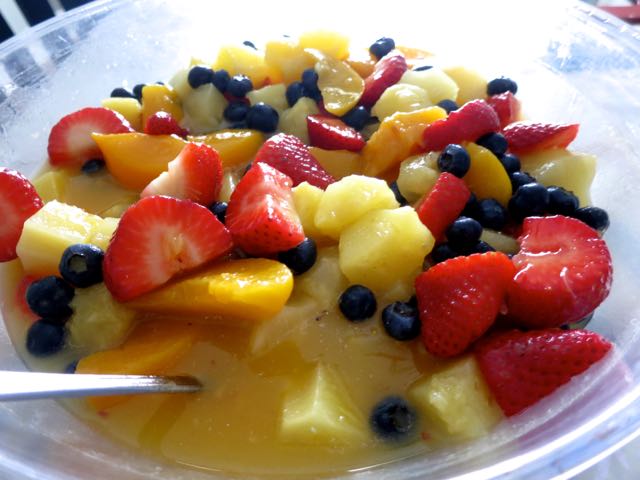 It really is delicious! Enjoy!

Fruit Salad with Pudding
Ingredients
2-3 cups sliced strawberries
2 cups blue berries
1 (15 oz) can peaches in juices
1 (15 oz) can pineapple in juices
1 (3 oz) box instant vanilla pudding
Instructions
Add fruit and juices to a large bowl, then pour in the dry instant pudding. Mix well. Refrigerate for at least 1 hour. Enjoy!