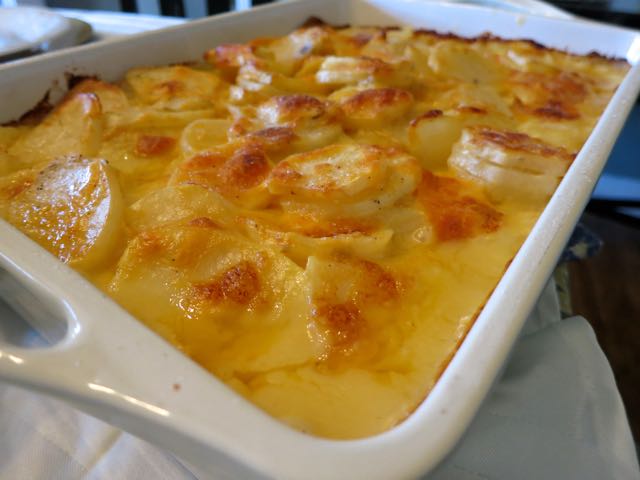 There is something about the comfort ham and scalloped potatoes bring to a family table. You and your family are going to love this recipe- it's a staple in my home. This is actually one of my daughter's favorite side dishes.
Although you need to spend a few more minutes peeling potatoes, use a food processor or slicer to speed up the process in slicing your potatoes. By having each slice of potato even also helps with even baking. Enjoy!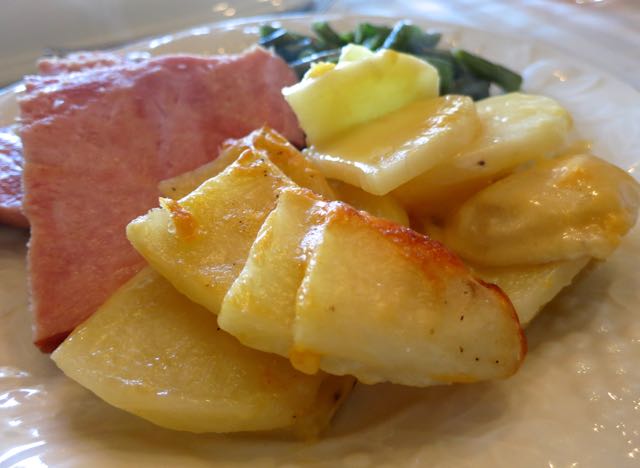 Mmmmm….

Easy and Cheesy Scalloped Potatoes
Ingredients
4 lbs of potatoes peeled and thinly sliced
6 Tbsp butter
6 Tbsp flour
3 cups milk
3 cups freshly shredded cheddar cheese (use 2 cups for sauce and set aside 1 cup for the topping)
Salt and pepper to taste
Instructions
In a medium sauce pan, melt butter and whisk in flour to make a roux
Add milk, continue stirring with a whisk.
Sauce will become thicker and smooth.
Reduce heat and stir in cheese.
Season with salt and pepper.
Place a half of the sliced potatoes in a prepared 9x13 pan.
Pour half of cheese sauce over potatoes.
Repeat with second layer of potatoes and cheese sauce.
Sprinkle the remaining cheese on top.
Sprinkle with more salt and pepper
Bake uncovered for about 1 hour at 350°F.