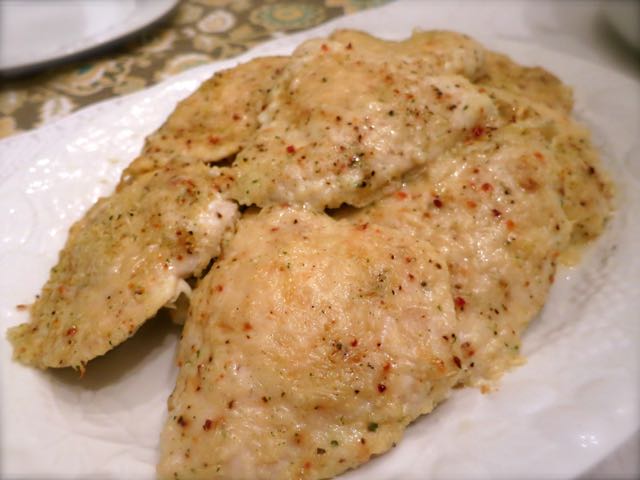 This chicken recipe is so moist and flavorful. You can serve it along side of pasta or with a vegetable and potato. My entire family (and friends) love this one.
*GF option- use GF Italian seasoning.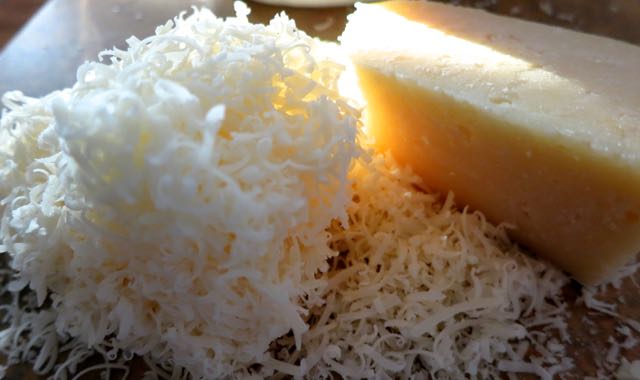 I love the "kick" of freshly shredded Parmesan cheese.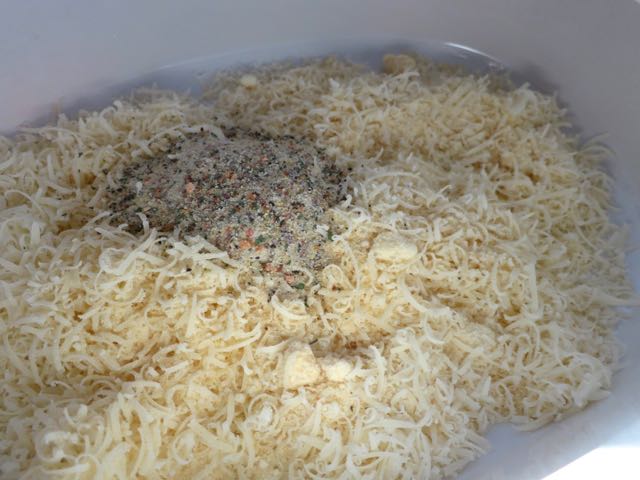 By combining freshly shredded and pre-grated Parmesan cheese, we get coverage, texture and full flavor. Also add a packet of Good Seasons Italian dressing mix (one of my favorite ways to add flavor in an instant.)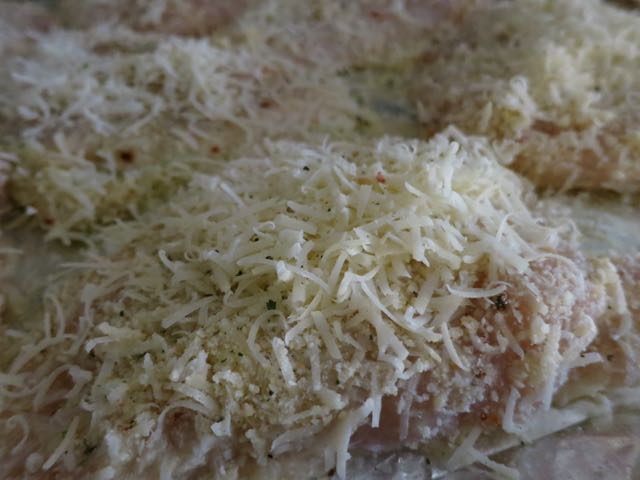 Coat chicken and place on a foil lined pan.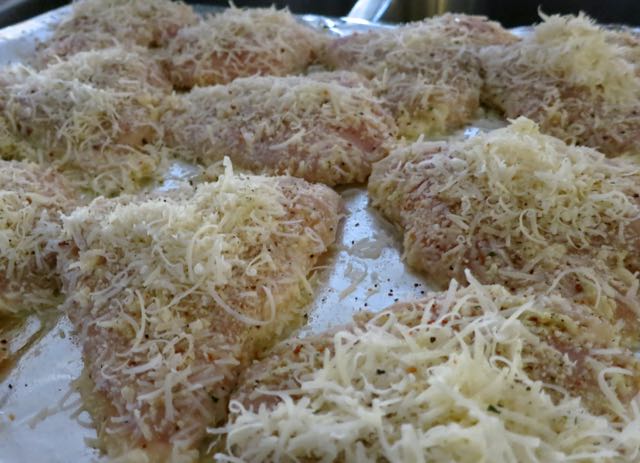 Bake at 375 for approximately 25-30 mins depending one the size of your chicken breasts. Do not over bake, light pink/white is perfect as the chicken will continue cooking when you take it out of the oven.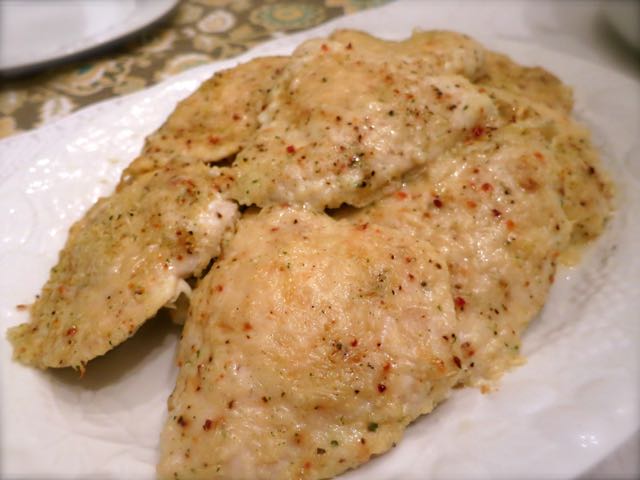 Mmmmmm……

EASY Parmesan Crusted Chicken
Ingredients
6-8 chicken breasts
2 cups milk
2 eggs
2 cups freshly shredded Parmesan cheese
1 cup grated Parmesan cheese
1 packet of Good Seasons Italian Dressing Mix
Instructions
Marinate thawed chicken breasts in mixture of egg and milk. (4-6 hours)
Combine cheeses and Italian dressing mix.
Take chicken out of marinade and coat with mixture.
Place on a foil lined pan and bake at 375 for 25-30 mins or until done.