Part of a new series under "Finding Comfort" @ Comfy in the Kitchen.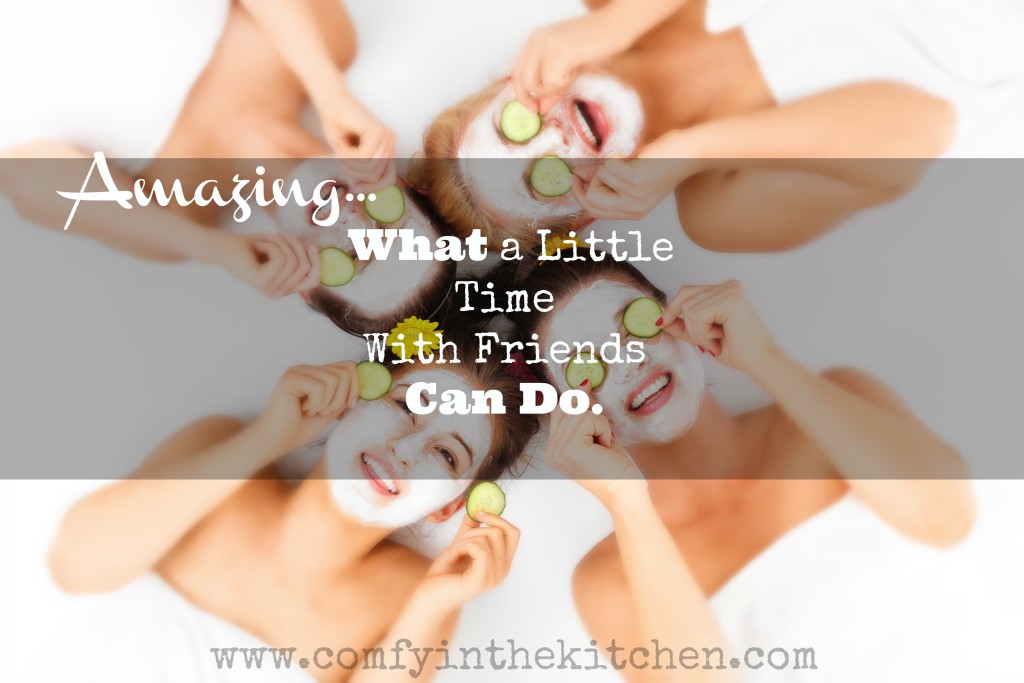 One of my very dear friends paid me a visit just the other day. She's the kind of friend who always fills my soul with joy. Each time we're together I leave her feeling better having just been around her. Jesus talk. Bantering, belly laughing, and making light. That's what we do.
So, the other day were outside just rocking on the front porch, talking. Of course, bird watching was also involved- it's a favorite past time of mine and she bears with me. She turned to me and said,
"Nelle, I've been a little distant lately and I want to apologize. I've been pouring myself out so much to everyone that I just don't have a lot left these days. I feel like I have nothing else to give."
At that moment, I could tell by the look on her face how unnecessarily insecure she felt as a friend. But, the thought never came to my mind that she was being distant. So, I told her the truth.
"You don't have to do anything for me, solve any of my problems, or help me in any way. Just sitting here on the porch with me and laughing about nothing at all is more than enough."
She makes me feel "comfy in my skin". Whatever's going on- It's all good. I'm still me. 
So often we want to fix things for others, don't we? When we have a friend who's in a crisis we tend to gravitate our conversations to the very problem that they might want to detach themselves from. Even if it's just for a little while- an escape.
Sometimes people who are struggling feel like an elephant in the room and sometimes the very best thing a friend can do for them is just… normalize.
Just be.
So, anyways- after this dear friend left, she called me and told me she left something on the rocking chair outside. I opened the door and there was a white box and a card. The card read…
"Everyone in life should have 2 things: 1. True Friends 2. An emergency chocolate stash."
That "Do-Gooder" ! She totally ruined my story on just being.
Eh hem…as I was saying.
Ladies, today I just want to encourage you to simply sit beside someone. It truly is amazing what a little time with friends can do.
"Who comforteth us in all our tribulation, that we may be able to comfort them which are in any trouble, by the comfort wherewith we ourselves are comforted of God." ~ 2 Corinthians 1:4